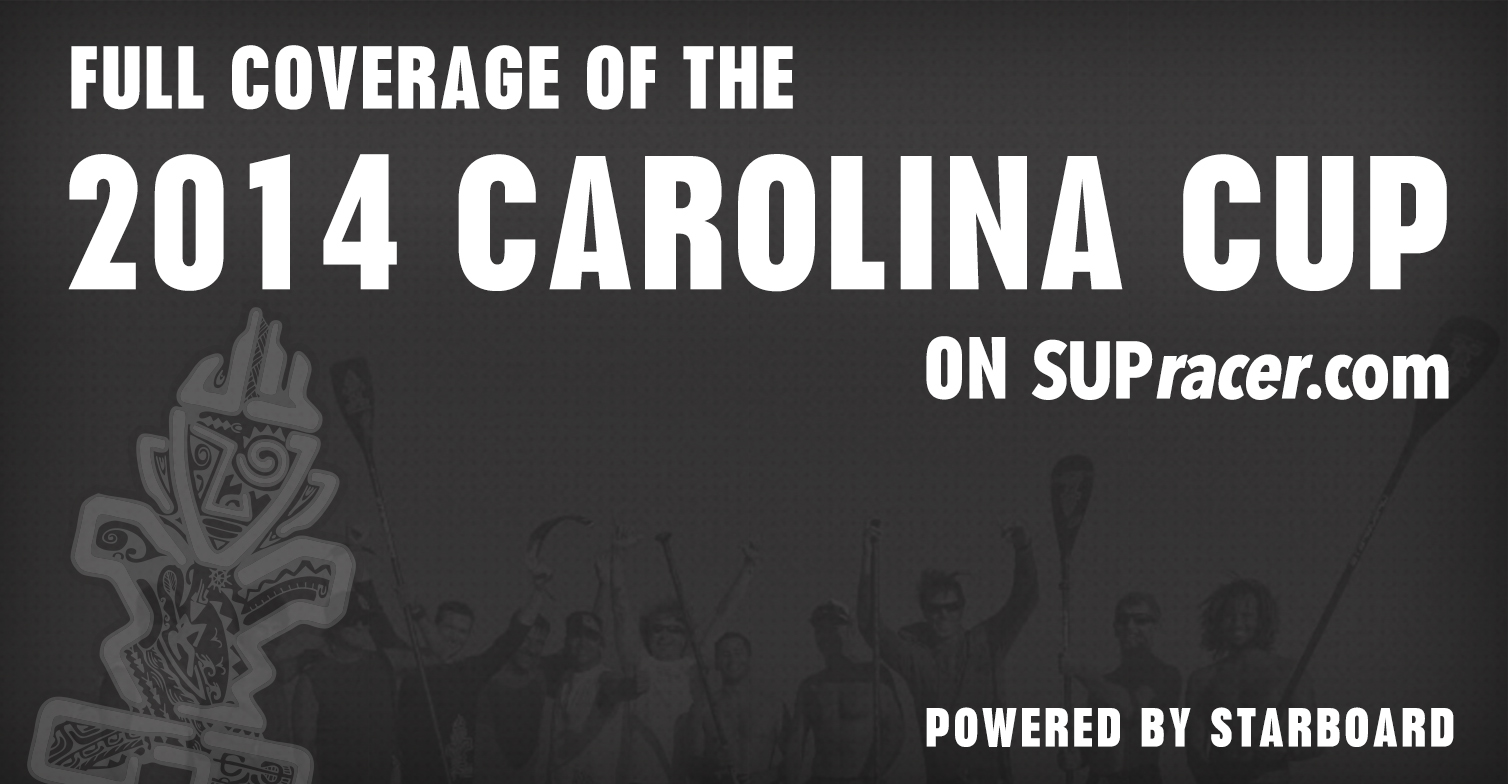 April 21, 2014
by Christopher Parker (@wheresbossman)
Heads Up: We're Gonna Be Playing "Fantasy SUP" This Week (aka Pick The Carolina Cup Winners And Win Some Schwag)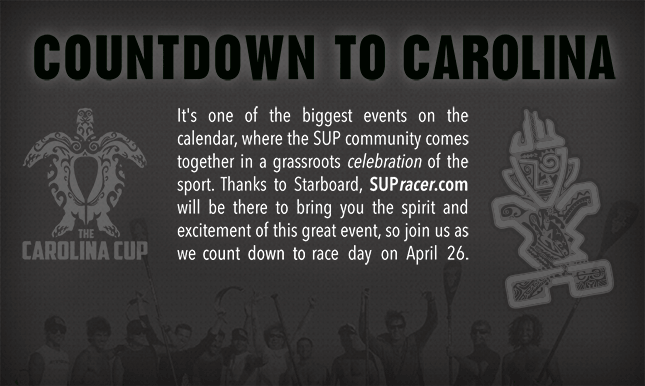 Unless you've been living under a rock (on Mars/fingers in ears) then you'll know the Carolina Cup is happening this Saturday in the otherwise sleepy little beachside town of Wrightsville Beach, North Carolina.
Hundreds of paddlers have already started descending on the town and come Saturday we should be seeing about three dozen of the very best in the world line up for the 12.5 mile Graveyard Elite Race. Names such as Danny Ching, Annabel Anderson, Jenny Kalmbach, Travis Grant, Connor Baxter, Georges Cronsteadt, Jamie Mitchell, Lina Augaitis, Chase Kosterlitz, Slater Trout, … yeah you get the point. It's gonna be stacked.
And while the Carolina Cup isn't just about the elite: It's more of a celebration of the entire sport we love and it's whole grassroots, mass-participation vibe, where hundreds of paddlers from all skill levels converge in a bizarre, cult-like "Festival of SUP"… It's still gonna be a race. And there's still gonna be some tight competition. So we're gonna have some fun predicting which elite paddlers are gonna perform better than the others.
This is your chance to have some fun be an armchair critic. You can sit there like Caesar and give the thumbs up or down to your favourite paddlers. Hell it's one step away from being able to actually bet on the sport (oh how I long for that day…).
Oh and also this whole Fantasy SUP Racing game (aka "Guess Who's Gonna Win The Carolina Cup") will be ridiculously easy to play:
All you gotta do is tell us who you think will be the top three finishers in the elite race
If you guess the correct finishing order (1st, 2nd, 3rd) in both the men's and women's race, you win some very cool schwag courtesy of our good friends at Starboard
If there's a huge upset and nobody guesses the correct order… then we'll just give a bunch of cool stuff away to anyone that came close…
We're going to announce how to enter (and what Starboard goodies you can win) on THURSDAY and then after that you'll have 48 hours to get your entries in before the race begins. To make it even easier, I'll be doing a big "Carolina Cup Preview and Predictions" post on Wednesday, so you'll have plenty of insider tips on who to pick.
So yeah, the whole Fantasy game kicks off on Thursday. See that big countdown clock over there on the right? (you won't see it if you're on a mobile… get on a desktop – site looks way better that way) That's your official Carolina Cup countdown clock. Once that hits "2 days, 0 hours" then it's time to start our Fantasy SUP Racing game.
So keep an eye out for the big announcement on Thursday. We're gonna have some fun with this one!