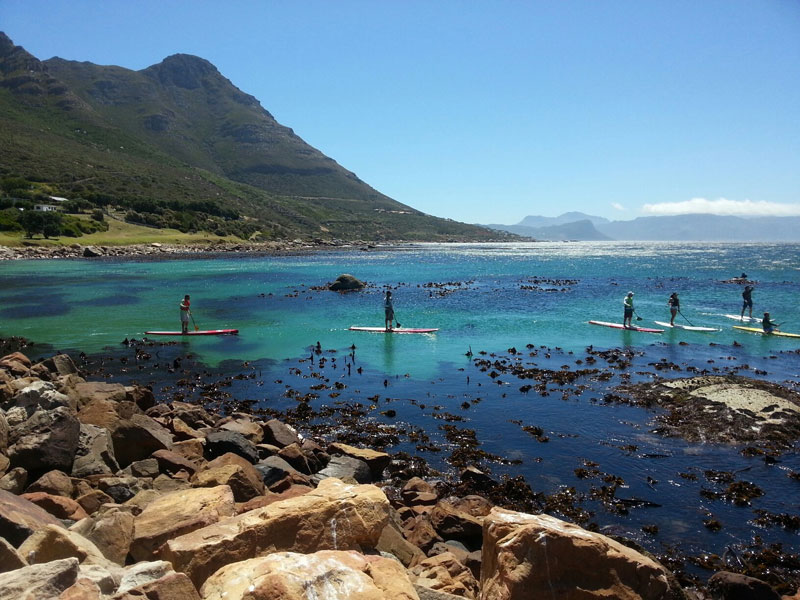 March 5, 2013
by Peter Petersen
Cape Town Scores Two SUP Races In One Day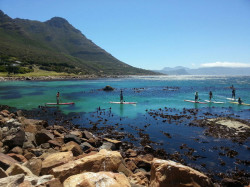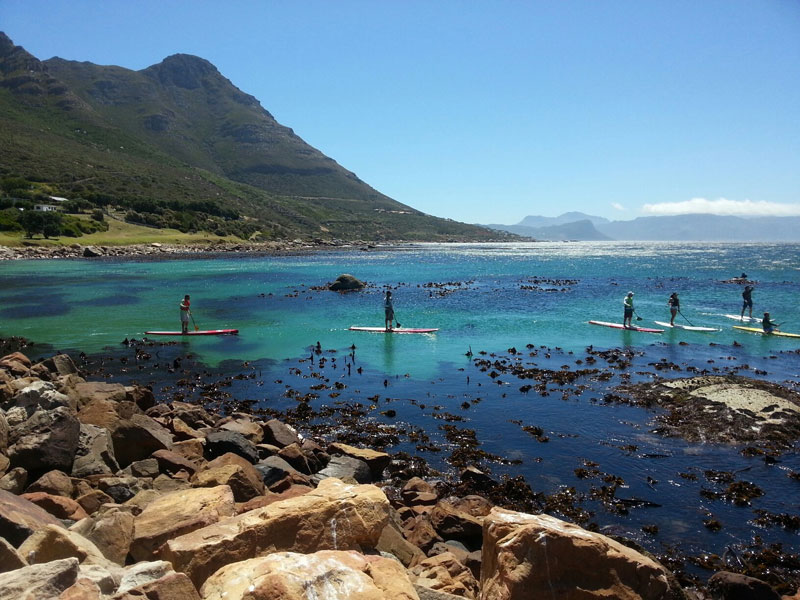 Boss Man's note: Here's a quick summary of the action from South Africa on Sunday, courtesy of our local correspondent, SUP Culture head honcho and accomplished SUP racer Peter Petersen.
The Cape Town area is a haven for SUP racing, especially downwinders, and the whole South African paddling scene is really starting to take off (we saw young Dylan Frick make his mark in Peru last week) so check out the latest race action below.
Cape Town Sees Two Races In One Day…
Sunday 11am: The Century City Sports Festival Naish SUP Race was held in the canals around Canal Walk. The event featured a short course of 1.7km and long course of 6.1km. Well taken win by Pietro Muscas seconds ahead of Andrew Cillie and Ike Frans from Holland (4th place-taker in 11-Cities).
Brad Adams created the excitement at the start by wetting himself and causing mayhem for 3 or 4 paddlers who got stuck under, over and behind the carnage… Ike Frans and Brad made a brilliant come-back and nearly made up the gap to the lead pair of Pietro and Andrew. Andrew stuck his nose out on three occasions but Pietro had enough to respond each time and held it to the line with a respectable ave speed of 9.1km/h in very slow canals.
Guy Bubb easily took out the short-course and Sylvia Smith just held out Sue Maxwell for the Ladies win. Great battle with the Juniors and Matthew Maxwell (13yo) coming in ahead of Cameron Tripney (9yo) and Ethan Smyth (9yo).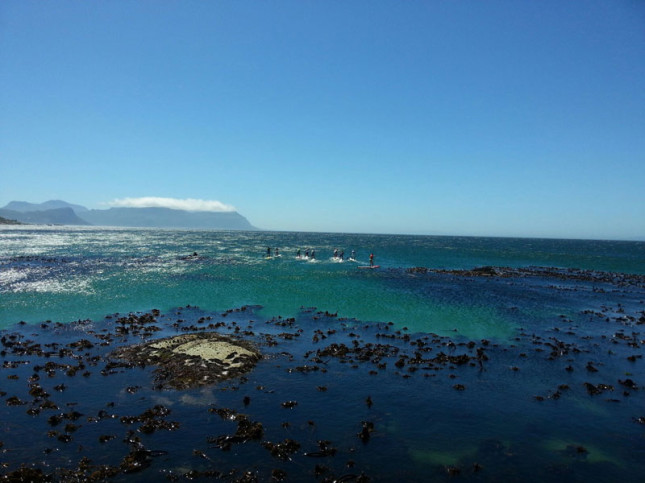 Sunday 2pm: Millers Run from Miller Point to Fish Hoek Beach – an hours drive from Century City we have 10km of Downwind heaven. The El Classico of Downwind runs served up 32knots and solid runs the entire way. 44x surf-skis, 1x OC-1 and 10x SUPs lined up. Julia Anderson, from Hawaii in the OC1, called it the best downwinder she'd ever done – confirmed, we do live in downwind heaven!
Greg Bertish showed the way in the SUP division with a clear win while Pietro Muscas slowly ran out of gas after having belted the morning race! This allowed yours truly to sneak in a rare second placing. Special mention Dave Maxwell and Joshua Robertson who had a great battle not far behind the top three.
Thanks to the Mockes from the Paddling Center in Fish Hoek for a classic run once again.