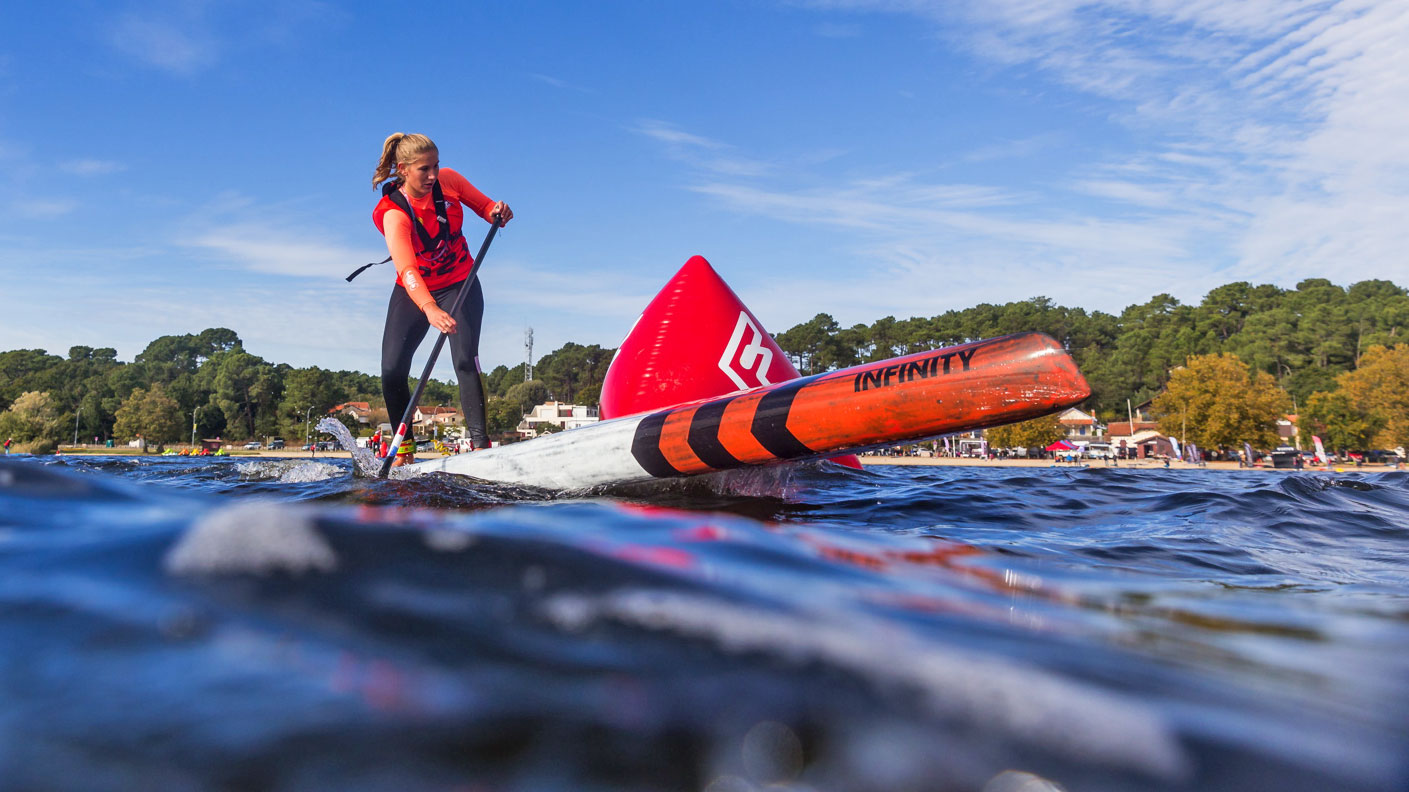 November 4, 2018
by Christopher Parker (@wheresbossman)
Brekkie Bites 018: Martin Vitry, Melanie Lafenetre dominate in France.
Good morning, here's the latest from the SUP world.
MARTIN VITRY, MELANIE LAFENETRE WIN IN FRANCE
After last weekend's 14ft French National Titles, this weekend it was the humble old 12'6 in the spotlight.
In preparation for the team's assault on the ISA Worlds in China next month, Surfing France held the 12'6 nationals in Bordeaux/Lacanau. And despite superstars Titouan Puyo, Olivia Piana and Amandine Chazot skipping the event, we got a good look at Team France's newest members: Martin Vitry and Melanie Lafenetre.
France's team selections for 2018 seem to be on point, with both Martin and Melanie earning a clean sweep between the beach race and distance events (Martin replaces French stalwart Arthur Arutkin in this year's squad, while Melanaie joins the team for the new junior race).
https://www.instagram.com/p/BpxCsIBHjDk/
Others to impress this weekend included Tom Auber, Noic Garioud (who joins Team France for the junior race in China) and women's dark horse Fanny Tessier.
This weekend had no bearing on the team heading to China later this month; yesterday's and today's results will count towards the 2019 French selections — the squad for China was decided 10 days ago (see below).
Here are the top finishers. Full results and French-language recap over on the Surfing France page.
https://www.instagram.com/p/BpxUnqvhD7P/
MEN'S DISTANCE
1st: Martin Vitry (1:20:09)
2nd: Tom Auber (1:20:22)
3rd: Noic Garioud (1:22:00)
4th: Clement Colmas (1:22:05)
5th: Ludovid Teulade (1:22:05)
6th: Benoit Riviere (1:24:27)
7th: Yanis Maire (1:24:45)
8th: Marius Auber (1:24:50)
9th: Tristan Cloaraec (1:25:16)
10th: Matisse cLoarec (1:25:22)
WOMEN'S DISTANCE
1st: Melanie Lafenetre (1:33:47)
2nd: Fanny Tessier (1:34:53)
3rd: Julienne Marie-Elphege (1:35:54)
4th: Anais Guyomarch (1:36:53)
5th: Marie Dautruche (1:37:51)
MEN'S BEACH RACE
1st: Martin Vitry (0:31:17)
2nd: Noic Garioud (0:31:21)
3rd: Clement Colms (0:31:34)
4th: Tom Auber (0:31:47)
5th: Ludovic Teuladae (0:32:29)
6th: Alex Bicrel (0:32:48)
7th: Yanis Maire (0:33:24)
8th: Benoit Riviere (0:33:36)
9th: Tom Villedary (0:33:43)
10th: Tristan Cloarec (0:33:55)
WOMEN'S BEACH RACE
1st: Melanie Lafenetre (0:37:38)
2nd: Fanny Tessier (0:38:38)
3rd: Anais Guyomarch (0:40:38)
4th: Julienne Marie-Elphege (0:40:58)
5th: Emmanuelle Marcon (0:41:03)
---
TEAM FRANCE 2018
Men's marathon:
Titouan Puyo, Martin Vitry
Women's marathon:
Olivia Piana, Amandine Chazot
Men's beach race:
Titouan Puyo, Martin Vitry
Women's beach race:
Olivia Piana, Amandine Chazot
Men's sprints:
Martin Vitry
Women's sprints:
Olivia Piana
Men's surfing:
Benoit Carpentier, Alexis Deniel
Women's surfing:
Caroline Angibaud
Delphine Beauchais Macaire
Junior beach race:
Noïc Garioud, Mélanie Lafenêtre
Prone paddlers:
Jérémie Camgrand, Margot Calvet
---