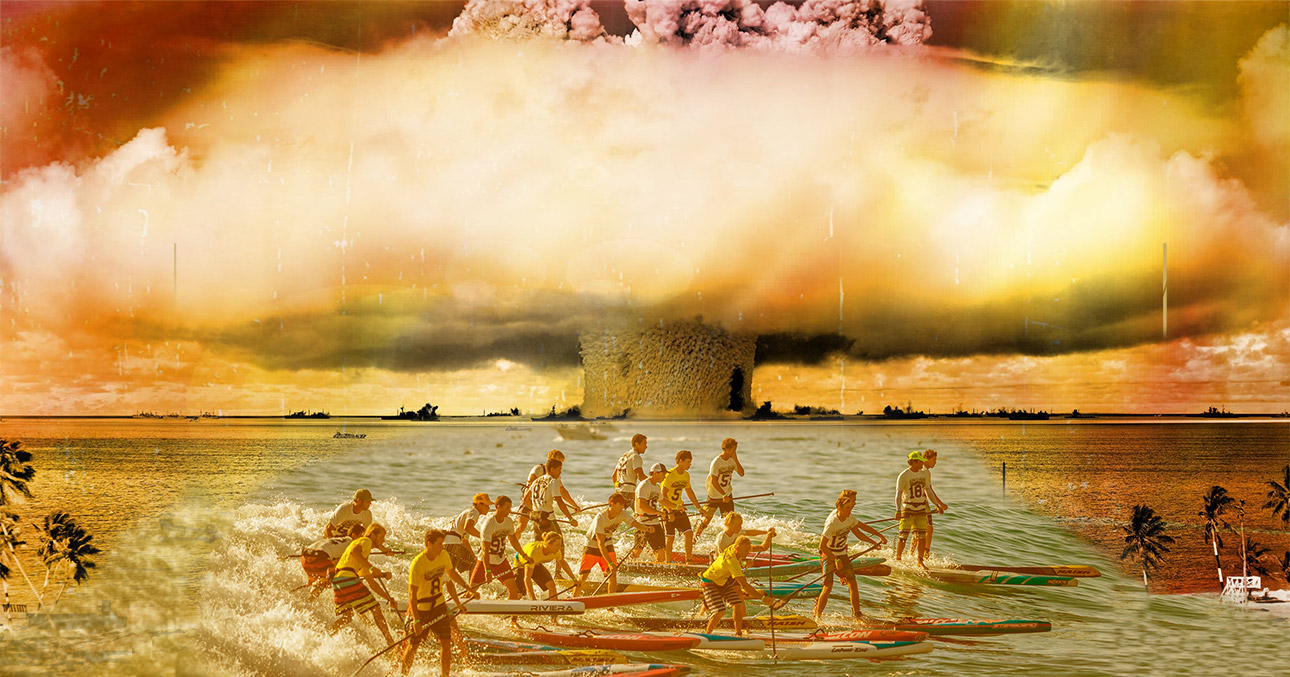 Your breakfast briefing: The death of SUP racing?
Good morning, here's your breakfast briefing for Friday, November 2nd.
---
RACE WEEKEND IN FRANCE. AGAIN.
For the second straight weekend, French paddlers will battle for national titles and a future spot in what is arguably the most-competitive team in the world.
Last week it was the 14′ nationals in Hossegor, where Amandine Chazot, Tom Auber and Martin Vitry saluted. This weekend in Bordeaux/Lacanau it's basically the same deal but on 12'6 boards (thanks for continuing this fragmentation, ISA…).
The national team for the 2018 Worlds has already been chosen though — this weekend will count for 2019 selection.
Titouan Puyo, Martin Vitry, Olivia Piana, Amandine Chazot and juniors Noic Garioud/Melanie Lafenetre set to fly the flag in China later this month.
In my opinion, France will start favourites ahead of the Aussies and Americans.
---
IS SUP RACING DYING?
One of the more active members of the SUP community just posted a great article about the state of racing.
Jeramie Vaine, who's been more involved in our sport than most, gives us some interesting food for thought. Why are numbers at so many races, especially in the biggest market (USA), declining?
It's a great, short post that stirs up some good questions. And it's clearly struck a nerve: the link has already been shared 484 times on Facebook.
Take a read over on JV's blog: "Is stand Up Paddleboard Racing. Dying?"
And then check back tomorrow another fresh serving of Brekkie Bites.
---