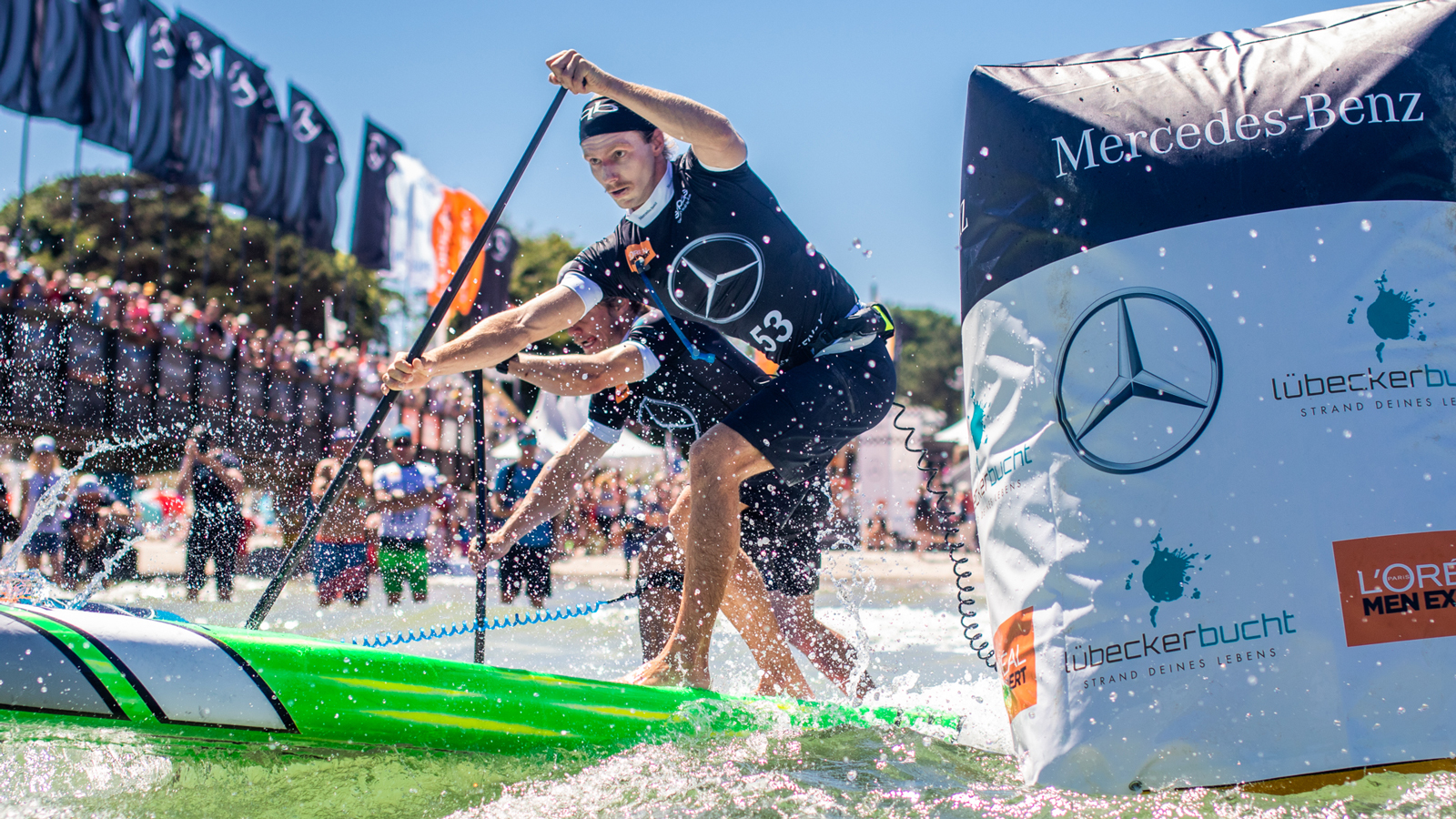 Your breakfast briefing: Lincoln Dews reflects on his World Title win.
Good morning and welcome to your breakfast briefing for Wednesday, October 31.
"Brekkie Bites" is your daily news summary from the world of SUP. Here's the latest…
---
WINNING STREAKS
Following on from yesterday's note, which followed on from Larry Cain's epic five-peat at Chattajack, I've been assembling a rough list of the sport's all-time winning streaks.
I think that deserves a special post of its own though, so… check back in with Thursday's Brekkie Bites to see the new "Winning Streak Leaderboard."
---
LINCOLN DEWS, WORLD CHAMPION
In case you've been living under a rock… on Mars… with your fingers in your ear… you would've known that Lincoln Dews won an epic "title fight" against Michael Booth and the rest of the world's best on the shores of southern California a few weeks ago.
It was a fairytale finish to the hard-working underdog, who had to overcome not just his ratings-leader powerhouse of a compatriot but also a plucky young Brazilian named Guilherme dos Reis who very, very nearly gate-crashed Lincoln's party.
With a few weeks having passed since Title Fight '18, Lincoln's had some time to reflect on a hectic season that saw him claim the crown of both The Paddle League and the most-competitive event of the season, the Pacific Paddle Games.
Take a look at Lincoln's "Season 2018" recap over on his blog, which includes some great insights from this humble young champion.
Here's the best takeaway:
"For me the Pacific Paddle Games represented more than just a weekend, it was the culmination of the effort, countless months dedicated to finding ways to improve my paddling, and the sacrifices and effort from the team around me which produced the culmination of a season that defiantly did not go by the script.

"But to be the last one standing at the end of year, with the World Title has made this journey worthwhile."
Read Lincoln's full recap, and then check back tomorrow morning at 07:07 GMT for the next serving of Brekkie Bites, which will feature the all-time "Winning Streak Leaderboard."
---