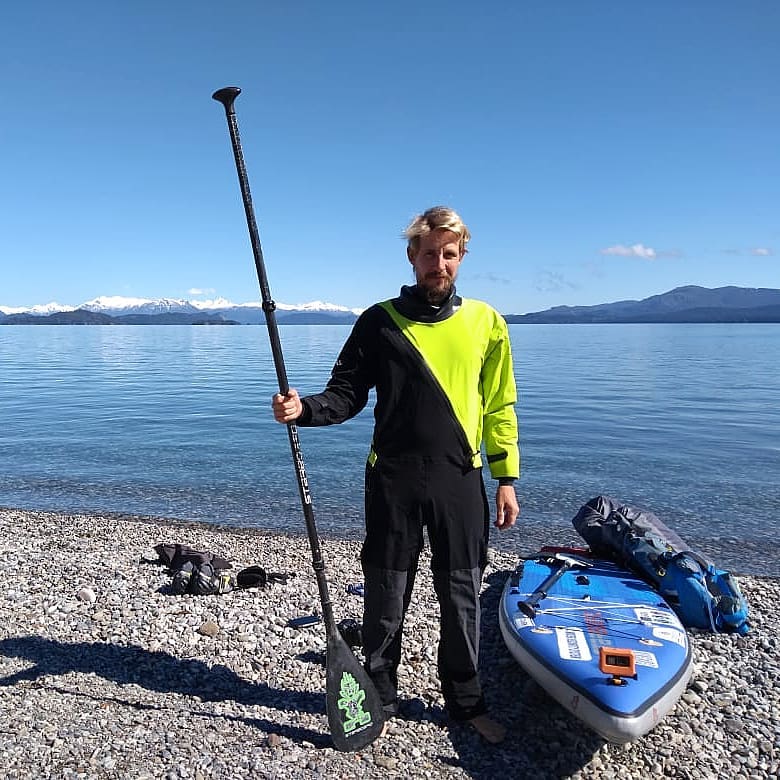 October 22, 2018
by Christopher Parker (@wheresbossman)
Brekkie Bites #005: Paddling through Patagonia, injury updates and one month til the Worlds.
Good morning and welcome back to Brekkie Bites, your daily fix of news from the world of SUP.
Here's your morning briefing for Monday, October 22…

PADDLING ACROSS PATAGONIA
Yesterday's episode of Brekkie Bites focused on Antonio de la Rosa's epic quest to Paddle the Pacific, and today we've got a new voyage from a new explorer to inspire us.
Starting today, Italian Stefano Roversi aims to paddle solo across Patagonia. All 1,200kms of it.
The voyage starts in the Andes and heads towards the Indian Ocean, covering the Rio Limay and Rio Grande rivers along the way. Stefano will paddle through some of the most remote wilderness in South America and experience raw, unpredictable weather.
Read this fantastic back-story where Stefano states his reasons "why" he's taking on this challenge. That includes raising money for clean water projects while pushing his own physical and mental limits.
The guy clearly knows what he's doing: his past adventures include a lone descent of the 1600km-long McKenzie river in Canada and a month-long walk across Iceland.
You can follow Stefano's odyssey on Instagram and Facebook, while his blog has some great stories about previous adventures. Though the most reliable way to follow Stefano is his live GPS tracking map — he'll be so far off the grid that internet (and social media) access is going to be quite scarce.
With the support of brands such as Starboard and SupSkin, Stefano will be filming the entire expedition for a short film release.
https://www.instagram.com/p/BpP8Fbpgx1S/
---
INJURY UPDATES
Australia's Angela Jackson suffered a very nasty injury at last month's Japan Cup, smashing her ankle and rupturing her Achilles. It's put her out of the water and into a moon boot for the next couple of months, but it hasn't dampened Angie's trademark positive work ethic.
Angie has been chronicling her recovery on Instagram including this shot of her modified gym session; the rest of us definitely have no excuses now…
The long-time top-ten athlete has made a vow to return to racing in time for next April's Carolina Cup.
https://www.instagram.com/p/BpLYBcXAs91/
---
BOOTHY WINS WEST OZ
Michael Booth may have narrowly surrendered The Paddle League World Title to compatriot Lincoln Dews on the shores of Southern California, but the Aussie powerhouse is already back on top of the podium as he completes his final preparation for the Red Bull Heavy Water specialty event.
Boothy won the "Starboard Flatwater 20" in Western Australia, an event that does exactly what it says on the label. And while a 20km flat water race isn't the ideal simulation for Red Bull, which goes down in the 10ft waves of Ocean Beach, California, it sounds like it was a solid hit out nonetheless.
The world number two had close company from local gun Will Lee and rising junior Sam McCullough, but more interesting to me is this whole idea of standardised race formats. Could 5K, 10K, 20K flat water races make it easier to reach the masses? Or does everyone just want a unique bucket list experience?
Olympic gold medalist (sailing) Belinda Stowell-Brett took out the women's in an impressive time of 2 hours 17 minutes on Sunday. Here are the full results; photos/video on the SUP West Oz Facebook.
---
ONE MONTH TIL CHINA
There's only one month and a day til the 2018 ISA Worlds are scheduled to begin in China (Nov 23 – Dec 2).
The 7th annual ISA Worlds will be held in Riyue Bay on the island province of Hainan.
We haven't heard much about this year's event, which contrasts to last year's fantastic week in Denmark that was making headlines months in advance. That's partly because the ISA is distracted being a selfish parent, and partly because the event wasn't even going to be in China until three months ago (when it was suddenly moved from Brazil).
And while the new location has proved a logistical challenge for many teams (though it surely can't be as bad as that lake in Nicaragua), most of the big nations have finalised their squads.
I'll start listing those teams this week, but I'm already calling the Frenchies as the favourites. They've been runners-up the past two years and would have won both times if not for prone paddleboarding's outsized influence on the points table (aka The Great Australian Firewall).
Positively, the event will feature junior divisions for the first time. Negatively, the ISA still insists on using 12'6 boards (even the ICF figured that one out).
That's it for today. Check back for another serving of Brekkie Bites at 7:07am GMT tomorrow.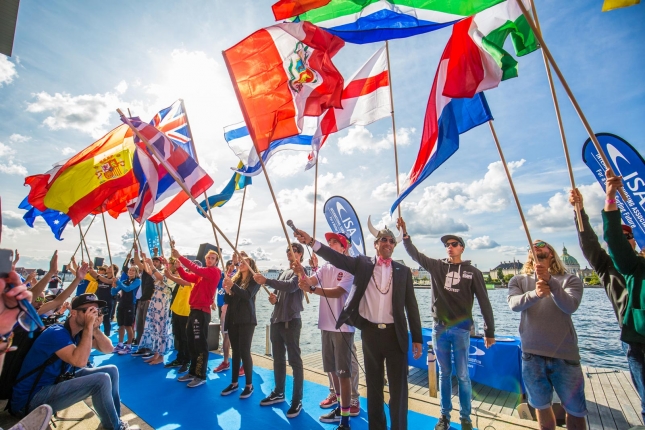 ---