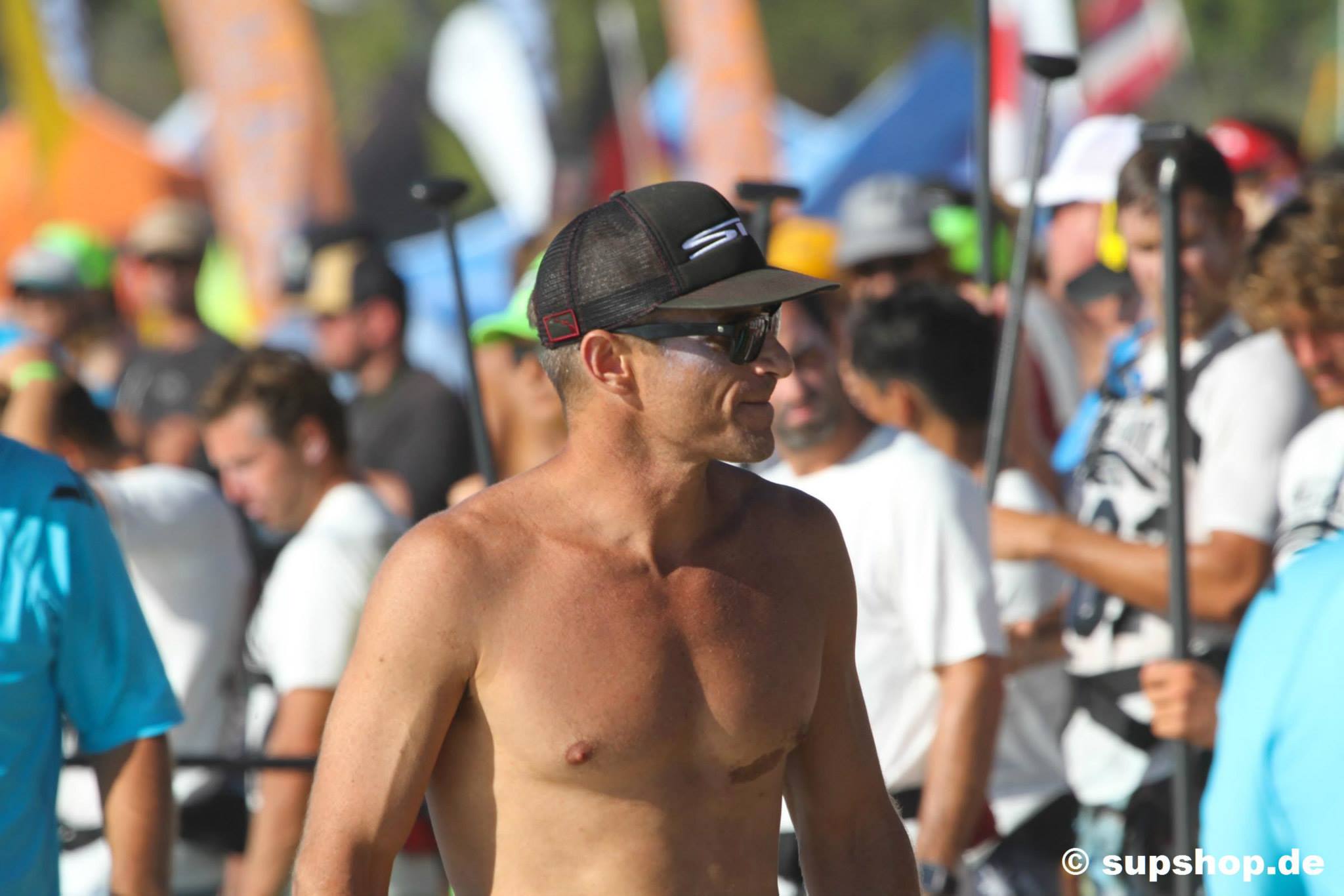 December 19, 2014
by Christopher Parker (@wheresbossman)
Braly Joy, The Heavily-Involved Brand/Team Manager, Departs From SIC

It must be the day of departures. Braly Joy, the full-time SIC Brand Manager and part-time parent to a team of international paddling stars, departs the company today.
Unlike some brand managers, Braly was heavily involved with the SUP racing world and became more of an extension of the brand and team itself, rather than simply being a guy behind a desk. He had a deep understanding of the SIC products and would often travel to and stay with team riders at major events. Braly also loved to race every chance he got.
Braly will now head now to Las Vegas to take an "offer too good to refuse" position at a new, non-SUP company, however he will stay on with SIC in a part-time advisory role. The guy is also mildly obsessed with stand up paddle racing (he finished 4th at the BOP Open Race this year despite having a popped rib) and will no doubt remain in the community in the future. He also has bright hopes for what Vegas can offer the stand up paddling world in the coming years.

After being bought out by Flow Sports a couple of years back, the SIC brand has enjoyed a meteoric rise from a small, niche board maker on Maui to an international player in the SUP market. With a small but elite team of paddlers, including Georges Cronsteadt, Lina Augaitis, Sonni Hönscheid, Jeremy Riggs, Andrea Moller and Livio Menelau, SIC has punched above its weight to compete with the larger, more traditional racing stables such as Naish and Starboard
I talked to Braly moments ago and got his take on the decision to leave, which was clearly not taken lightly:
"The experience of working with SIC the past few years has literally changed my life. When I started, I admittedly didn't understand or appreciate what SUP was all about. But when I got to meet Mark and got introduced to the downwind scene, it was like I was a kid learning to surf again. From there we've never looked back.
It's a bummer to leave, but I couldn't be prouder of what we've achieved with SIC.
The athletes we've supported, the behind-the-scenes team we've developed, the boards we've produced. They've all been amazing to work with. We use the term "family" at SIC and it's not just a marketing gimmick – I consider this brand to be a true family.
When we started we took unproven fatwater boards and gave them to underground paddlers that we believed in. Since then I feel we've punched above our weight and achieved a great deal, not only in the countless race victories but in spreading this amazing sport. From downwinders to flat water to surfing, it's been a crazy ride!"