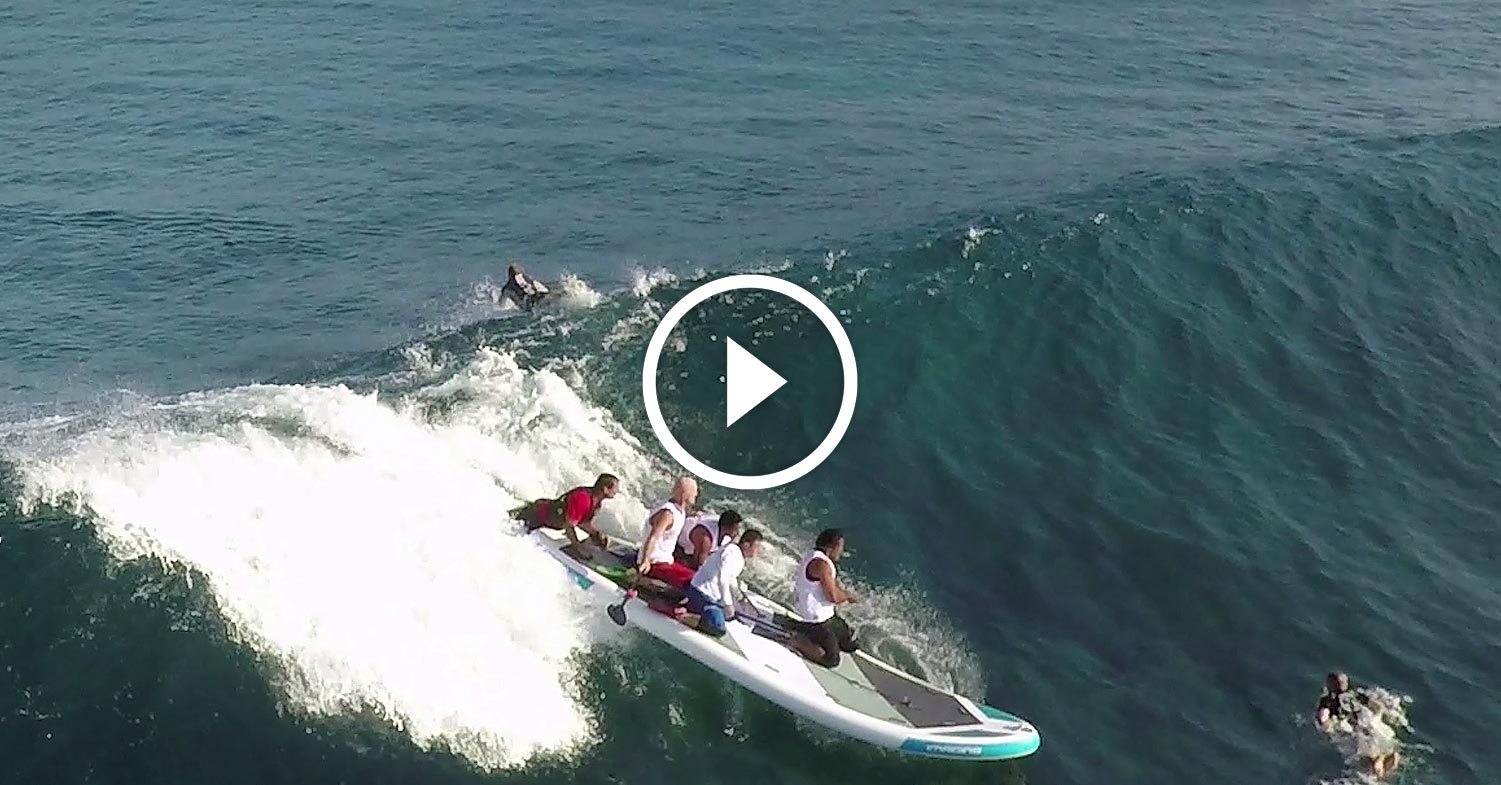 March 5, 2016
by Christopher Parker (@wheresbossman)
Dave Kalama & Friends Take Over Maui on a Big Inflatable SUP

In case you somehow forgot to follow us on Facebook or Insta, here's a great little clip that's been doing the rounds the past 24 hours.
Dave Kalama and friends taking over Maui on the aptly-named "Invader" giant inflatable stand up paddleboard from Imagine Surf. As we noted when we revealed the board a couple of months ago (see: "Dave Kalama and the Imagine Invader Big SUP"), this thing is 17 feet long, 58 inches wide and has no less than 24 carry handles.
It also surfs pretty well by the looks of it.
Though most of all: It seems like a hell of a lotta fun. And apparently I'm not the only one that thinks so — this little clip has become the all time #1 post on our Instagram, literally overnight.
(Thanks to drone man Pat Myers for sharing the clip with us before it was released.)
With Imagine jumping into the "Big SUP" fray, I think it's time for a Super SUP Showdown: Every brand that makes a big SUP (Red Paddle Co, Starboard, Fanatic, C4, Mistral, Imagine, etc) brings their behemoth to the beach, along with half a dozen team riders, and we have an American Gladiator-style fight to the death race of epicly novel proportions.
I for one cannot wait to see that happen.
Until then, just enjoy the clip up top. And if you wanna see more, here's the official promo video with Kalama running through the Invader's specs: