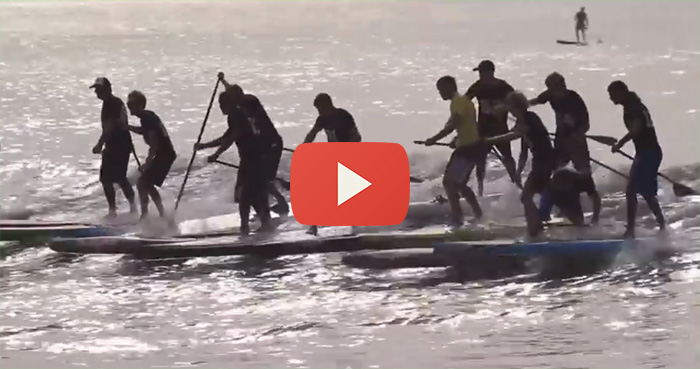 September 27, 2014
by Christopher Parker (@wheresbossman)
WATCH: 11 Clips That'll Get You Amped For The Battle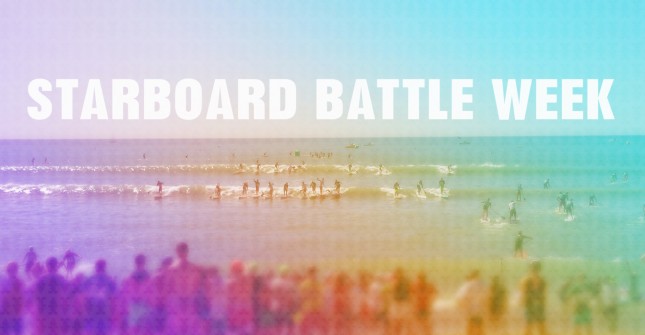 Seven days until the Battle of the Paddle. Seven days til we find out who's going to step it up and take the glory. Seven days til we get to see exactly what the waves at Salt Creek can do to a 12'6 race board.
Over the next seven days we'll have wall-to-wall coverage of the BOP, thanks to Starboard Battle Week. Interviews and insights, previews and predictions, plus a few trips down memory lane.
Today let's look back at some of the classic clips from Battle history that'll surely get you amped for this year's big race. If you're looking for a lazy Saturday (or Sunday, if you're in Australia) then here are a dozen of the best Battle of the Paddle videos that'll kill a couple of hours for ya:
2013 / Hammer Buoy carnage. I can only imagine what this will look like if Salt Creek is a solid 4 ft…
2013 / This isn't the slickest video ever produced (not sure what's going on with that intro text…) but it does have some awesome angles of some awesome racing. Plus it's got that oldschool surf movie soundtrack feel to it…
2013 / I love this clip because the guy behind the camera (Erik from OnIt Pro) spent half the weekend standing on the shoreline, which gives us an excellent, up close view of the action:
2013 / Watch 500 competitors compete in last year's Open Race – the biggest single stand up paddle race ever seen.
https://www.youtube.com/watch?v=eUMMO_GSQEQ
2012 / Starboard's Battle of the Paddle highlights reel
2012 / Chris Aguilar's famous "Same Day Edit" that was released hours after the Elite Race
2011 / Ok this next one you might wanna skip unless you're having a REALLY lazy weekend. It's all 57 minutes of the 2011 race…
2010 / Memory Lane #1: The Battle of the Paddle Elite Race where Danny Ching and Candice Appleby won their first titles.
2009 / Memory Lane #2: The Battle of the Paddle Elite Race when Jamie Mitchell and Shakira Westdorp dominated the day.
2008 / Memory Lane #3: The Battle of the Paddle Elite Race that saw Chuck Patterson and Jenny Kalmbach help kickstart this whole sport.
2014 / And one last clip to set the stage for this year's race:
---