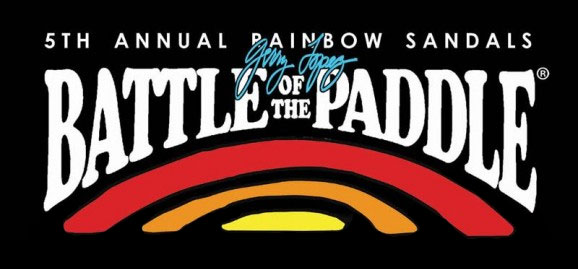 September 28, 2012
by Christopher Parker (@wheresbossman)
Battle Of The Paddle: Elite Race Heat Draws… (Stacked Field!)
*****
UPDATE: Check out the complete Battle of the Paddle 2012 RESULTS
*****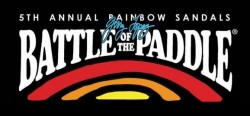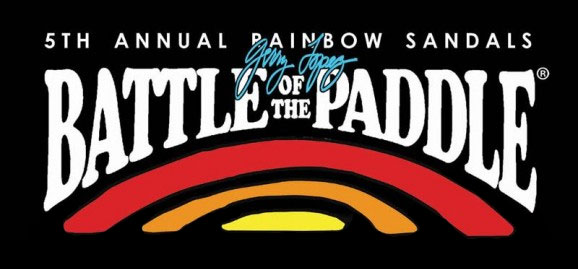 It's on! We're less than 24 hours from the biggest SUP race of the year: The 2012 Rainbow Sandals Battle of the Paddle at Doheny State Beach, Dana Point, California.
The organisers have just released the heat draw for the Elite Race and it's looking like a ridiculously stacked field. There's 49x women and 143 men signed up for the main event, including almost every one of the world's best paddlers. Men and women will be racing at the same time, in both the heats and the final. Heat #1 hits the water at 9am and heat #2 is at 10am. The top 50% from each heat go through to the final; the the Elite Race FINAL starts at 2pm.
There's no Battle of the Paddle webcast this year, but we're going to try and keep you 100% covered here on SUPracer.com, so check back in from around 8am Saturday morning, Pacific Time, for the start of our LIVE Battle of the Paddle coverage. We won't have a webcast, but we'll give you every major update, including turn-by-turn commentary of the Elite Race final.
(…that's 11:00am on the East Coast, 5:00pm Central European time, 1:00am Sunday Eastern Australian Time)
****************************************
MENS HEAT #1 @ 10:00AM
****************************************
Conner BAXTER
Jerry BESS
Cyril BURGUIERE
Danny CHING
Kevin COFFMAN
Doug ELLIS
Mo FREITAS
Noa  GINELLA
Chuck GLYNN
Jake JENSEN
Chase KOSTERLITZ
Byron KURT
Kai  LENNY
Eric LEOU ON
Colin MCPHILLIPS
Michael  MURPHY
Beau O'BRIAN
Chuck PATTERSON
Rob PELKEY
Brennan ROSE
Zane SCHWEITZER
Fernando STALLA
Casper STEINFATH
Jeremy STEPHENSON
Slater TROUT
Mark ATHANACIO
Bobby BARRETT
David Boehne BOEHNE
Mace CAMHE
Micah CARLSON
Lincoln DEWS
Leneil DIDIDER
James DONOVAN
Peter DORRIES
Lance ERICKSON
Roman FREJO PEREZ
Ben  GRODNER
Alex HEDMAN
Pete HOLLIDAY
Ryan JAMES
Jean-Marie LE CAIGNEC
Perry LIEBER
Alex  LINNELL
Nate LUDWIG
Vinnicius MARTINS
Alessandro MATERO
Girard MIDDLETON
Dane MORRISSEY
Brian MURPHY
Sean PANGELINAN
Matt PARKER
Kevin ROBERTS
Alfredo SALAFRANCA
Gaetan SENE
Mark SLATER
Tunui SORMAN
Jimmy SPITHILL
Simon SWART
Mike  VAUGHAN
Todd DRAKE
Warwick GRAY
Thomas HOLBROOK
Jonathan JONES
Ethan LUPPERT
Iain MCFARLAND
Christopher PARKER
George PLSEK
Dustin SOUSLEY
Shawn TIERNEY
Jeramie VAINE
Art WIBLE
****************************************
MENS HEAT #2 @ 10:00AM
****************************************
Matt BECKER
Larry CAIN
Giordano Bruno CAPPARELLA
Packet CASEY
Justin COOK
George CRONSTEADT
Andy DAVIES
Bart DE ZWART
Dan GAVERE
Travis GRANT
Closier GREGORY
Justin HOLLAND
Paul JACKSON
Nicolas LEASON
Andrew LOGRECO
Greg LONG
Kelly MARGETTS
Matthew  MCDONALD
Jamie MITCHELL
Tyson  POPPLER
Rob ROJAS
Jim TERRELL
Eric TERRIEN
Anthony VELA
Jay WILD
Kaeo ABBEY
Roberto ARAUJO
Arthur ARUTKIN
Willis  BROWN
Carlo CARUSO
Grégory CLOSIER
Yoann CORNELIS
Rafael  CRUET
Kione DAHLIN
Mike DARBYSHIRE
Belar DIAZ
Arnd DÜNZINGER
Chance FIELDER
Thomas GALLAGHER
Andrew  GLIDDEN
Yves GONDRE
Julio GONZALEZ
Hector GONZALEZ
Norman HANN
Ryan  HELM
Noa HOPPER
Tucker  INGALLS
Ernest  JOHNSON
Tatsumi KAWAI
Kody KERBOX
Alexander MALDONADO
Tomoyasu MURABAYASHI
Bernardo OTERO
Pascal POUGET
Neil SCHUMEJDA
Seth SPRINGER
Mike TAVARES
Vincent VERHOEVEN
Steve WALKER
Clayton WALKING EAGLE
Rami ZUR
John BEAUSANG
Chris CHANDLER
Neal DRINKWARD
Roch FREY
Octavio GOMEZ
Luiz GUIDA
Billy MEHL
Ben SARRAZIN
Jason SHANKS
Ed WHEELER
****************************************
WOMEN'S ELITE RACE – HEAT #1
****************************************
Candice APPLEBY
Annabel ANDERSON
Heather BAUS
Gillian GIBREE
Elsa HARRISON
Simone HORSFIELD
Angela JACKSON
Alison RIDDLE
Karen WRENN
Krisztina ZUR
Angibaud CAROLINE
Sue COOPER
Sofia DEWOLFE
Alison FULLAGAR
Celine GUESDON
Halie HARRISON
Sonja HÖNSCHEID
Anna JACOME
Andrea MOLLER
Natalia SMITH
Ruthy VESLER
Vanina WALSH
Magda COOPER
Margareth LAGACE
****************************************
WOMEN'S ELITE RACE – HEAT #2
****************************************
Brandi  BAKSIC
Julianne BRACKETT
Talia GANGINI
Haile HARRISON
Morgan HOESTEREY
Jennifer KALMBACH
Sondra PURSER
Mariko STRICKLAND
Gail VENTO
Amanda WILSON
Lucy  BELL
Sue DORRIES
Ke'Ale DORRIES
Alyson FROMM
Bernadette LEACH
Susan NORMAN
Olivia PIANA
Jessica RANDO
Bailey ROSEN
Fiona  WYLDE
Jen FULLER
Shannon  BELL
Mary Anne BOYER
Manya CLARK