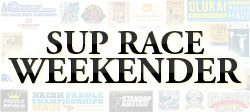 March 9, 2012
by Christopher Parker (@wheresbossman)
Another Weekend, Another Big Round of SUP Races…
Alrighty then, it's another big weekend of Stand Up Paddle races coming up!
Here's a selection of what's on offer…
*****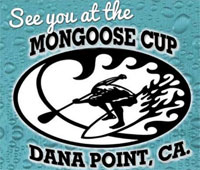 Mickey Munoz Mongoose Cup (Saturday 10th)
If you're in SoCal this weekend, join the legendary Mickey Munoz for a fun day of paddling and racing.
The third annual Mickey Munoz Mongoose Cup is happening from 9:00am-4:00pm at Dana Point.
There's everything from a SUP Expo and Fun Races to Paddling Clinics and even a chance to get a signed copy of Mickey's new book; No Bad Waves.
If you're going to be in the area this weekend: Go here and register.
*****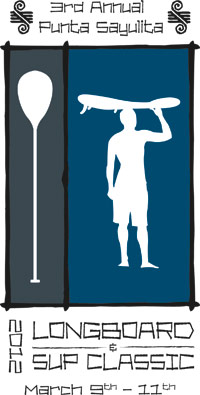 Punta Sayulita Classic (9th-11th)
A lot of big names from California will be heading South of the border for this one. The Punta Sayulita Classic is a three-day SUP racing, SUP surfing and Longboard event down Mexico way.
You've got the 4 mile Elite Race on the Saturday and the "Punta to Punta" Long Distance race (plus some short Fun Races) on the Sunday.
This is the 3rd year running for the Punta Sayulita Classic and it looks like there will be plenty of big names competing.
Last year saw Candice Appleby and Slater Trout take home solid victories.
Get all the info on the official site, and check back right here on SUPracer.com on Sunday for full race results!
*****
Noosa Festival of Surfing SUP Race (Sunday 11th)
The week-long Noosa Festival of Surfing is kicking off this weekend, and to get things happening in style we've got the Battle of the Paddle-style SUP Race happening on Sunday.
This part of the world is home to plenty of elite paddlers so the level of competition will be solid.
Check out the official site for more info, and we'll have full results, pics and video of the race right here on SUPracer.com as soon as the races are finished.
*****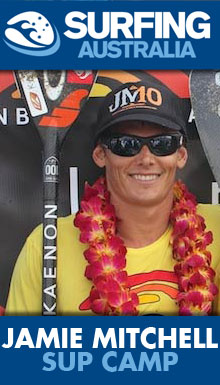 Jamie Mitchell High Performance Training Camp (10th & 11th)
A few hours South of Noosa you've got the Surfing Australia High Performance Centre. It's usually reserved for future surfing world champions to hone their skills, but this weekend it's getting taken over by a bunch of SUP racers.
Jamie Mitchell (fresh off his announcement of the major new Waikiki Paddle Festival SUP race) will be telling a group of budding stand up paddlers what it takes to be a world beater.
SUPracer will be on location trying to uncover the secrets of the 10x World Champ, so if I don't win a world title after this weekend, I'm asking for my money back…
You can get more info on the official site (but don't bother trying to register because the weekend sold over a month ago).
Anyway check back on Monday when we'll have a full wrap up of the event, including pics, videos and maybe even some inside training secrets from the man himself.
*****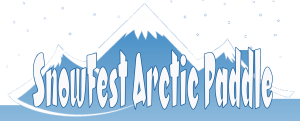 Ta-Hoe Nalu SnowFest Arctic Paddle (Sunday 11th)
For Northern Californians wanting a fix of SUP race action, you've got the Snowfest Arctic Paddle race at Kings Beach, Lake Tahoe.
It's all happening Sunday March 11th from 9am, with the highlight being the 2 mile sprint races. Check out the official site for more info.
*****
Awesome to see so many stand paddle races happening every weekend (and it's only March…).
If you want to keep up to date with all SUP races, from every corner of the world, then check out SUPracer's 2012 SUP Race Calendar.