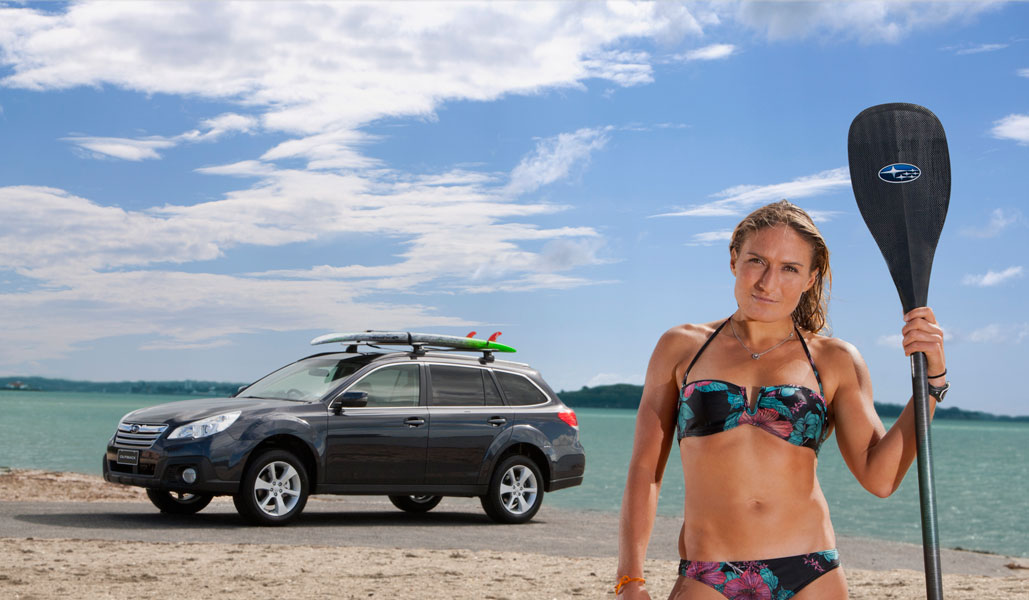 May 23, 2013
by Christopher Parker (@wheresbossman)
Annabel Anderson Signs On As Subaru's New Brand Ambassador, Helps Push SUP Further Into The Mainstream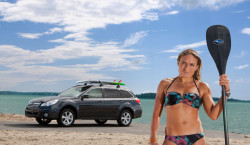 The most dominant female paddler in the world right now, Annabel Anderson, has just signed on to be a brand ambassador for Subaru. After dominating practically every race she entered last year (culminating in her clean sweep of the BoP), Annabel has continued her form into 2013 by taking out the Carolina Cup as well as winning plenty of other races outright, ahead of not only the girls but often the guys as well.
It's very cool to see elite racers getting rewarded with deals from non-SUP, mainstream brands. Up until now most paddlers have relied on sponsorships from within the industry itself, but as the sport grows there will be more and more opportunity to get support from the big international brands, especially the likes of Subaru and the other big auto companies (it's hard to be a stand up paddler without a car and roof racks…).
In the official Subaru press release (which you can find on Annabel's new blog) the company talks up Annabel's achievements and how SUP is an adventurous and fast-growing sport.
"Annabel's partnership with Subaru makes sense. The Subaru brand is a bold automotive brand with a unique voice; confident without arrogance, sophisticated but never pretentious, adventurous but always in control, just like Annabel."
In her own words, Annabel adds… "My life is about challenging myself, fueling my body and mind through adventure and fitness striving for performance excellence while always enjoying the journey along the way. Subaru is a perfect fit for me as it embodies the same values I live by and compliments my lifestyle, training and competitive demands".
So big congrats to Annabel for picking up a brand as well known as Subaru; it's always very cool to see Stand Up Paddlers get deals with mainstream companies. There's only a limited amount of money to go round within the SUP industry itself, which is still relatively small, so hopefully more and more athletes will follow in Annabel's shoes over the next few years.