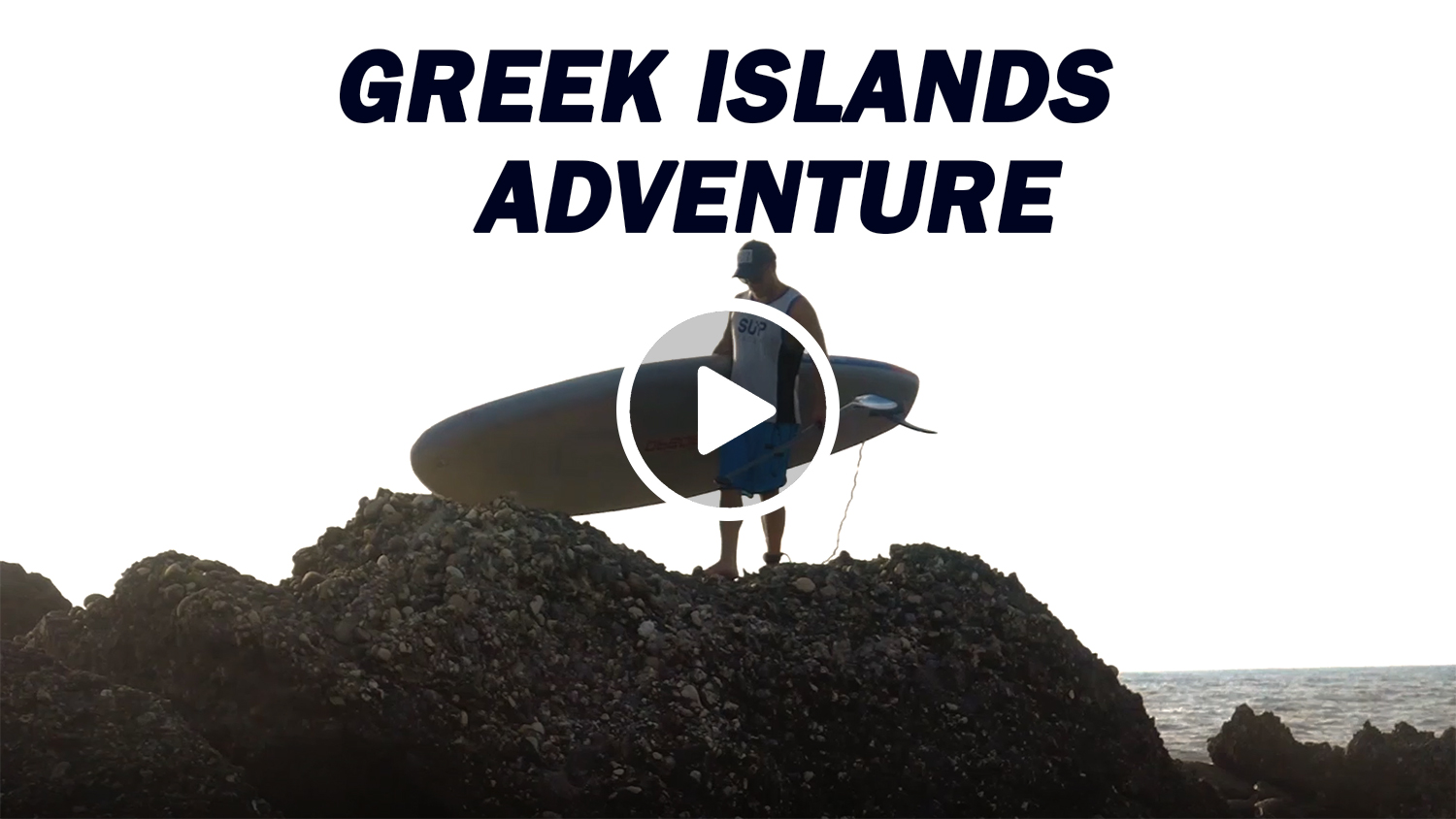 August 14, 2019
by Christopher Parker (@wheresbossman)
An ode to Greece…

[notdevice][/notdevice][device][/device]

We were in Greece to paddle, to race and to commentate, but we were really there to explore.
I'll admit I first looked at the island of Corfu through the eyes of a travel snob. Too many flights, I thought, too many tourists. But I found myself pleasantly surprised after we awoke in a sleepy village by the sea that offered irresistible views without the crowds.
The local mechanic rented us three scooters from a bygone era. He didn't ask for a deposit or care what it said on our licenses. Those rusty old things broke down at least once a day – I think one of them is still stuck halfway up the mountain pass – but they also became our wild little horses as we explored the back roads of the island in search of secret beaches and unique vistas.
Corfu doesn't have the postcard-friendly photos of Santorini. It feels simple, and that's why we liked it.
We ate Greek delicacies and drank retsina at our taverna on the beach as the world drifted by in a sun-drenched haze. Was it Monday or was it Friday?
We found a church on a beach that no car could reach, we rode to the top of a mountain and stared in wonder like children.
And through it all, that faithful blue inflatable was our vessel. The board was our our opportunity to explore. To play.
We found an abandoned pier that time had twisted like an antique rollercoaster. It became a diving board and a metaphor to describe our little group's unorthodox adventure.
By the time race day arrived, Greece had already given us our prize.
It's not the places you go that make traveling so neat–it's the people you meet.
Live the Tiki Life
…just be careful of the flaming tables 😉