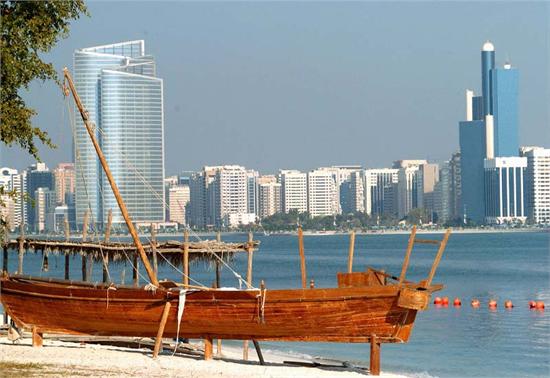 February 13, 2013
by Christopher Parker (@wheresbossman)
Stand Up World Series Steps It Up: $20,000 All Stars Invitational In Abu Dhabi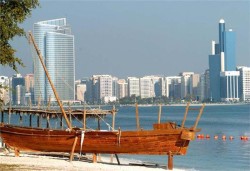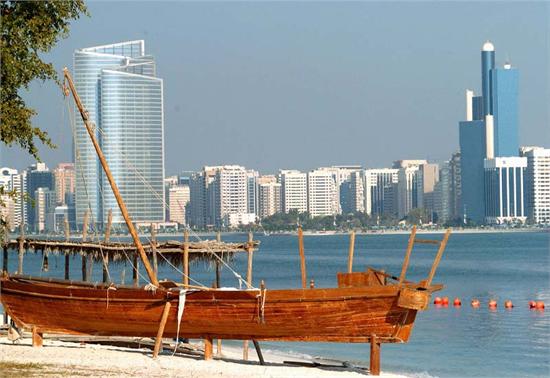 The Stand Up World Series has just announced what may be the coolest SUP race of the year, with a special invitation-only event planned for the United Arab Emirates. The $20,000 Abu Dhabi Surf & Paddle All Stars Invitational is happening from the 4th-7th of April and is set to be something very unique.
Abu Dhabi is that surreal place in the desert with all the crazy looking buildings and larger than life attractions. It's also the capital of the United Arab Emirates and is just down the road from another awesome city, Dubai. This "All Stars Invitational" is a specialty event with both SUP racing and SUP surfing. The surfing will be held in the wave pool at Wadi Adventure theme park, while the sprint races will be held at the Abu Dhabi Sailing & Yacht Club.
There'll be a local "Open Race" during the event as well, with winners qualifying to face off against stars such as Connor Baxter and Kai Lenny in the main SUP sprint knockout competition.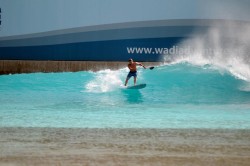 The Abu Dhabi Surf & Paddle All Stars Invitational is being organised by the Waterman League (the crew behind the Stand Up World Series and Stand Up World Tour) in conjunction with a bunch of local outfits (UAE SUP, Wadi Adventure, Abu Dhabi Beach Games, the Abu Dhabi Sports Council and Abu Dhabi Sailing & Yacht Club).
As it's a "specialty event" paddlers won't earn Stand Up World Series/World Tour points, though seeing there's $20,000 prize money on the line I don't think they'll mind too much. And besides, it's an international SUP race in Abu Dhabi.
Abu Dhabi.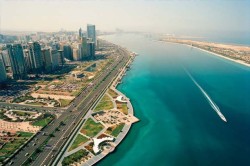 The United Arab Emirates is a pretty cool place to visit even when you're paying your own way. The chance to surf a wave pool in the desert, race around a luxury waterfront area, explore a very interesting part of the world, oh and maybe grab a few thousand dollars prize money for your efforts… that all sounds pretty good to me.
This is a big deal. Abu Dhabi is home to some massive international events and plenty of oversized attractions, such as the gargantuan "Ferrari World". So big credit goes to the Waterman League (organisers of the SUP World Series and World Tour) for pulling this event off. Their goal is to showcase Stand Up Paddling in major locations around the world, with the best talent and most exciting race formats. Throw in some major TV distribution deals and I'd say they're starting to get pretty close to achieving that.
It's also quite symbolic that this Abu Dhabi SUP event is being held the same weekend that another ground-breaking event, the Battle of the Paddle Rio, was supposed to be run…