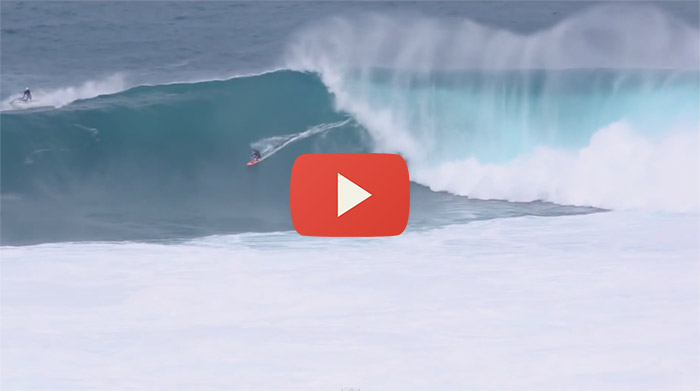 May 12, 2014
by Christopher Parker (@wheresbossman)
48 Hours With Andrea Moller: Watch The Downwind Queen Go Straight From The Plane To The Podium
Andrea Moller is a machine. There's no other way to describe some of her performances, especially the 48 hours of May 2nd and 3rd…
The Brazilian-turned-Maui-local flew to California last week to attend the Billabong XXL Awards (the Oscars of big wave surfing), where she was nominated for surfing some ridiculously large waves during the Hawaiian winter.
Despite the festivities, Andrea got up super early the next morning and jumped right on the plane back to Hawaii. After landing on Maui just before lunch, the SIC team rider went straight from the airport to Maliko Gulch for the start of the Paddle Imua race at 1pm.
One hour and 23 minutes later, Andrea was crossing the line to claim yet another victory.
So even though she attended one of surfing's biggest parties the previous night, even though she'd just hopped off a long ass plane ride and even though she had to battle some fairly grueling conditions on the Maliko run, Andrea proceeded to add yet another trophy to her cabinet.
She didn't just beat all the other women either, Andrea was actually 8th across the line in a field of 100 paddlers. And these weren't even the usual downwind conditions she excels in…
Seven days later she repeated that feat, finishing 16th overall out of a field of 292 paddlers at the big Olukai race on the weekend.
That's an impressive feat for anybody, especially someone who has to juggle being a full time paramedic and parent with her SUP career. So watch the clip above and get some cool insights into the life of Andrea Moller, the ass kicking Downwind Queen…
Oh and in case you weren't already impressed, here's the wave Andrea was nominated for at the XXL Awards:
---