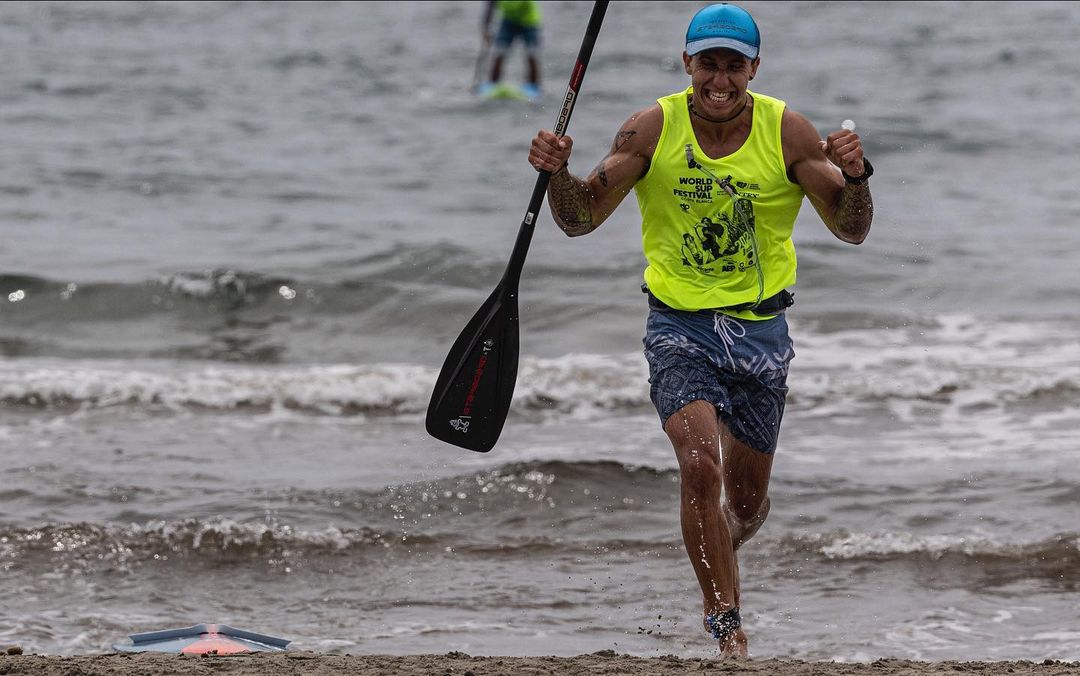 April 29, 2023
by Christopher Parker (@wheresbossman)
World SUP Festival: Noic outlasts Shrimpy, Espe in a league of her own, Alba the dark horse claims second
In brief: Noic Garioud has made it two from two in Europe after coming from behind to defeat dual ISA gold medalist Shuri "Shrimpy" Araki in the most-competitive race so far this season.
Despite stealing the Carolina weekend, the World SUP Festival lived up to its name with an elite field of international athletes that showcased the strength of the French, Spanish and Japanese teams. Indeed, France and Japan had a lock on the top four in the men's, while in the women's it was yet another 1-2 finish for Team Spain.
Espe Barreras seems to be playing a game of "Catch Me If You Can" this season. Three straight victories on the Euro Tour, all of which have been backstopped by a compatriot. After finishing ahead of her young Spansh rival Duna Gordillo in the first two rounds, Espe's closest rival in Santa Pola this weekend was Alba Frey from the Canary Islands — aka SUP Racer's official dark horse pick for 2023.
Coming home third and breaking the French/Spanish/Japanese dominance of the podium was young Cecilia Pampinella of Italy — another rising star to watch.
More pics over on the Euro Tour insta.
Here are the top 10s…
1. Noic Garioud 🇫🇷
2. Shuri Araki 🇯🇵
3. Clement Colmas 🇫🇷
4. Rai Taguchi 🇯🇵
5. Bruno Hasulyo 🇭🇺
6. Ty Judson 🇦🇺
7. Ludovic Teulade 🇫🇷
8. Donato Freens 🇳🇱
9. Davide Alpino 🇮🇹
10. Fernando Perez 🇪🇸
1. Espe Barreras 🇪🇸
2. Alba Frey 🇪🇸
3. Cecilia Pampinella 🇮🇹
4. Anna Tschirky 🇨🇭
5. Melanie Lafenetre 🇫🇷
6. Fiona Wylde 🇺🇸
7. Juliette du Haime 🇦🇷
8. Mariecarmen Rivera 🇵🇷
9. Iona Rivet 🇫🇷
10. Susak Molinero 🇪🇸