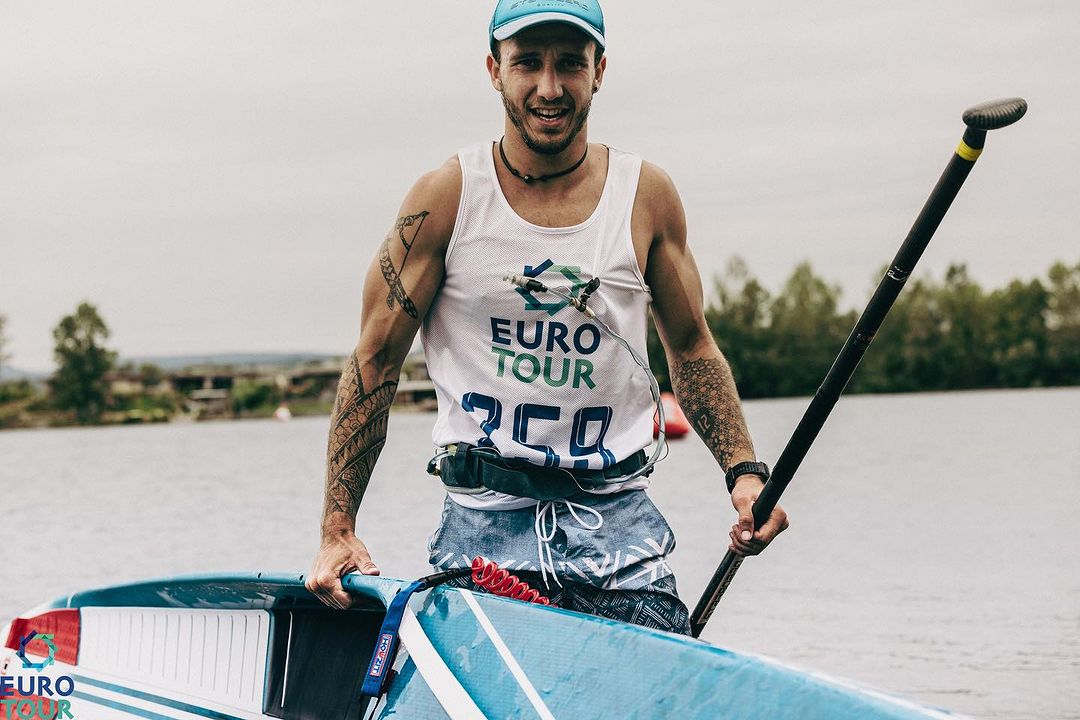 June 30, 2023
by Christopher Parker (@wheresbossman)
Noic beats Boothy and sets up a tantalising triumvirate of testosterone at the Worlds
New Cal Noic aka "Chicken" has knocked off Bullish Boothy in round eight of the Euro Tour, taking out the Nordhausen SUP Race in Germany by a fraction of a second and setting up a tantalising triumvirate of testosterone ahead of the mid-year break as athletes start prepping for not one but two World Championships™ in the back half of the season.
Noic took the win mere centimetres ahead of his Starboard teammate in a sprint-to-the-line that would make Mark Cavendish proud. While the Euro Tour has a bad habit of not posting times, presumably Noic and Boothy would have stopped the clock dead even as this great shot shows: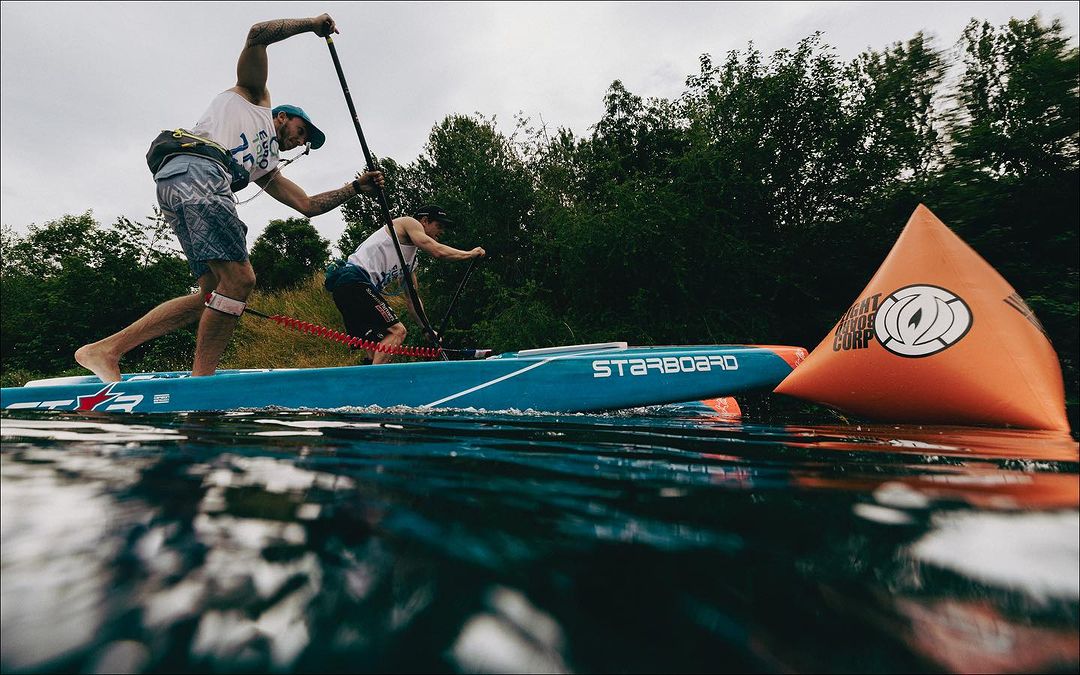 Noic's impressive run this year – Nordhausen v Boothy matches his victory over Shrimpy at the big World SUP Festival two months ago – suggests he could be the man to beat at the ISA Worlds in France (confirmed!) in September followed by the "Path to Pattaya" ICF Worlds in Thailand circa November.
While the depth of talent in men's racing is still healthy, I believe we're seeing the emergence of a ruling triumvirate in Noic, Boothy and Shrimpy. Based on form over the past few months I'd rank those guys as 1, 2 and 3 in the world, and I salivate at the prospect of a World Championship™ showdown between the trio.
Complicating this simple "rule of three" affair is the small matter of Noic's New Cal comrade, Titouan Puyo, winner of many titles including World Championships and World's Most Humble Superstar, who's yet to be seen this season due to work commitments at home. Indeed, Titou was supposed to make his season debut in Bordeaux and Scharbeutz but got stuck by flight delays trying to escape his Pacific island paradise (Noic also missed Bordeaux for the same reason). And that suddenly leaves us with a big unknown: arguably the most consistent paddler of the past half a decade is now a wildcard at the Worlds.
Presuming Titou still has form, and with the likes of @conbax in the shorter stuff and the combined Japanese/Spanish invasion of talent, we may just have an exciting few races to look forward to.
Until then it looks like Noic is sitting on top of the Euro Tour rankings ahead of Boothy. Shrimpy wasn't seen in Nordhausen as the Japanese wunderkind prepares for a tilt at Molokai in a month's time.
Nordhausen Euro Tour results
1. Noic Garioud
2. Michael Booth
3. Donato Freens
4. Norman Weber
5. Eri Tenorio
6. Ollie Houghton
7. Ole Schwarz
8. Johnny Hagan
9. Asger Smidt
10. Hermann Husslein
Follow @eurotoursup on IG for more coverage…