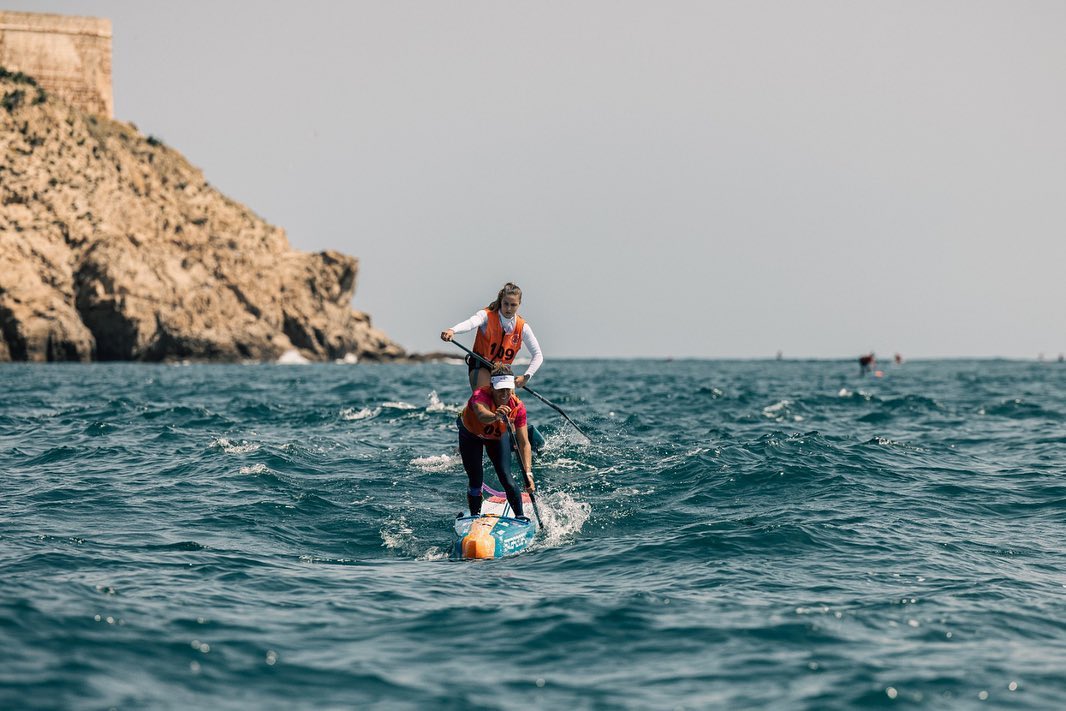 April 8, 2023
by Christopher Parker (@wheresbossman)
Euro Tour week 1: Espe holds off Duna while Donato Freens snatches victory from Aaron Sanchez

The 2023 Euro Tour began in style (in Afrika) with today's 'Battle of Hercules' race in the bizarro Spanish port city of Ceuta delivering an all-round ocean/flat water challenge for the opening round of the world's most influential race series.
The women's challenge was won by Spanish powerhouse Esperanza Barreras in yet another arm-wrestle with her young compatriot Duna Gordillo from Mallorca. The two-horse-race proved once again that Espe and Duna will be the ones to beat this year — they were constantly 1-2 on last year's Euro Tour and matched that when Duna famously won gold at the ISA Worlds in Puerto Rico.
Winning the men's race was Dutch rising star Donato Freens who takes what is surely the biggest win of his young career after holding off Mallorca's Aaron Sanchez in a frantic sprint up the beach. The pair had hit the sand side-by-side after 13km of paddling.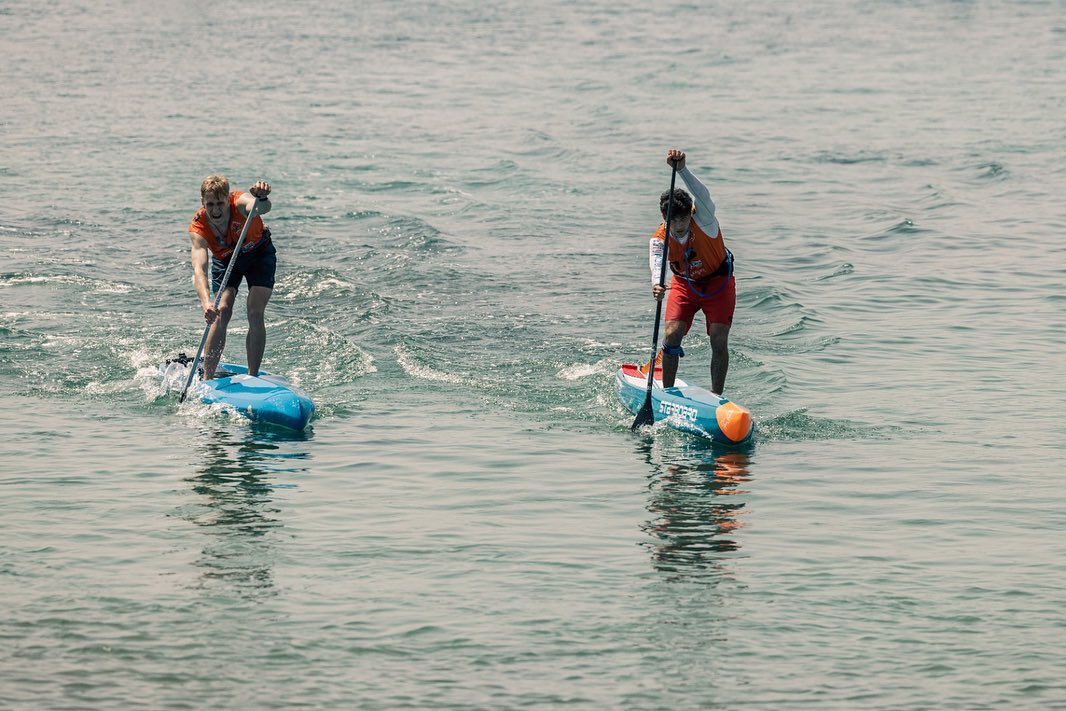 Rounding out the men's top three was NSP recruit Christian 'Polar Bear' Andersen who led after the rough downwind leg before getting reeled in at the death. And in a sign of how strong the kids are becoming, Bruno Hasulyo had to settle for fifth place after British prospect Blue Ewer snuck through in fourth.
With the race technically being held in Spain (Ceuta is geographically part of Africa) it was no surprise to see the host country dominate. Eight of the top ten women flew the flag including windsurfer-turned-paddler Alba Frey from the Canary Islands in third, Mallorcan super coach Laura Quetglas in fourth and another of her protégés Sonia Caimari in fifth.
The men's field was slightly more varied with the Netherlands, Spain, Denmark, Britain, Hungary and the U.S. represented via Body von Allmen. In total there were 14 countries who made the trip across the Strait of Gibraltar for this weekend's event in what is a promising start to the 10th annual edition of this iconic series.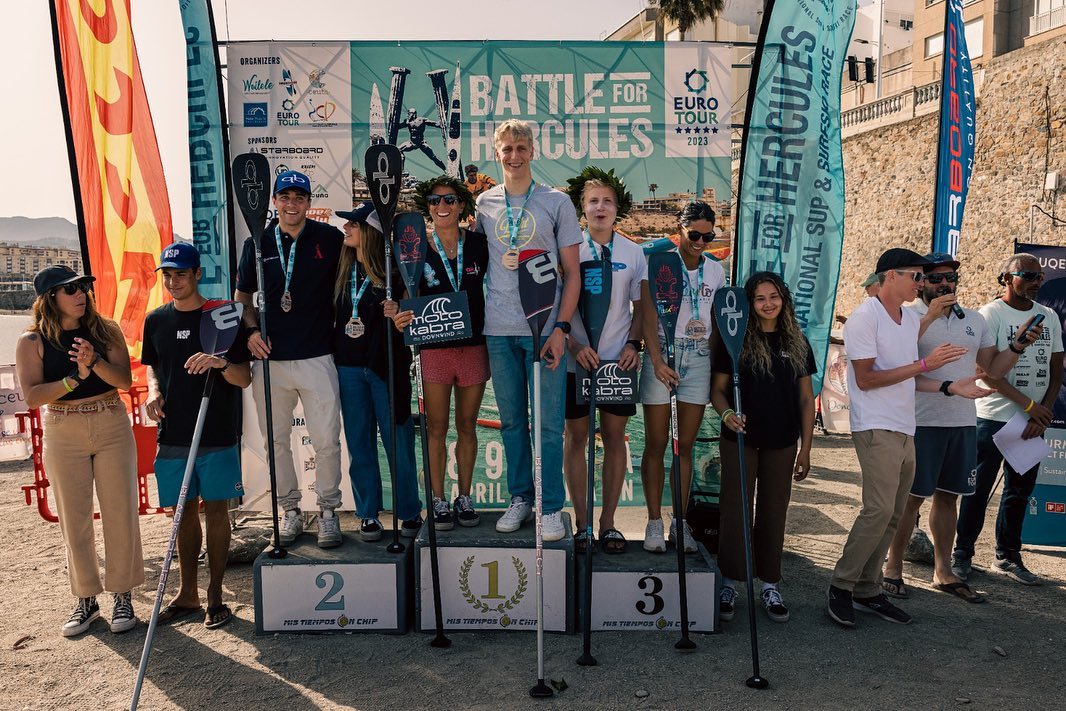 The Euro Tour continues next week just 150km but an entire continent away in Sevilla before staying in Spain for round three and the epic World SUP Festival in late April.
Full results from Ceuta in the Insta recap below…
photo credits @marioentero