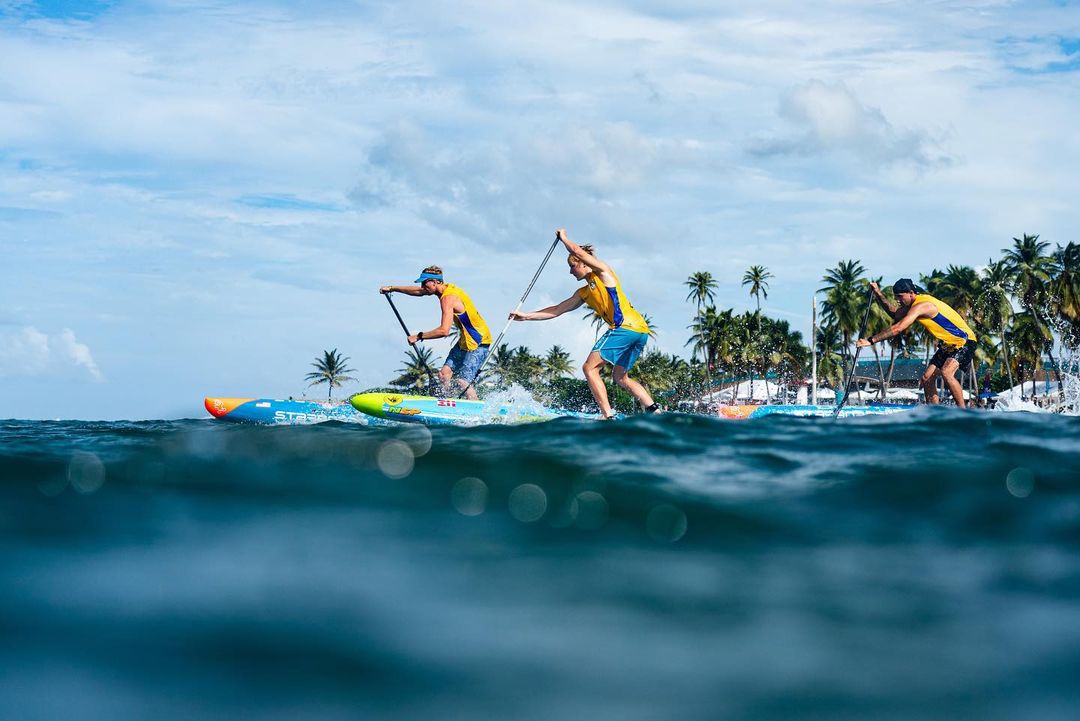 October 29, 2022
by Christopher Parker (@wheresbossman)
Connor Baxter, April Zilg find gold on the sands of Puerto Rico as Team USA takes early lead at the ISA Worlds
Could Team USA actually win this thing? The Stars & Stripes got off to a great start in the battle for the prestigious teams trophy at the ISA Worlds in Puerto Rico today, with superstar Connor Baxter adding yet another notch to his GOAT belt and the perennially underrated April Zilg making it a clean sweep in the 200 metre "In-N-Out" sprints.
Connor bested his biggest rival in the 200 metre events, Noic Garioud from Team France (who's also now Connor's teammate at Team Starboard). Brazil scored a bronze via David Leao while Polar Bear (Christian Andersen) found his viking spirit to overpower the highly-fancied Itzel Delgado and Rafa Sirvent in the semis before settling for the fourth-place copper medal (that's a thing at the ISA).
April had tough competition from EuroSUP sprint champion Caroline Kuntzel who joined Polar Bear to make Denmark the only other nation (besides USA) to get both athletes through to the final. Caroline looked a chance all the way to the final 20 yards before April sealed a strong win. Though perhaps the biggest cheer was reserved for the bronze medal winner, Mariecarmen Rivera, who gave the host nation a stellar start to the event. The women's copper medal was taken out by SUP Racer's official dark horse pick of the Worlds, 16-year-old future-champion Cecilia Pampinella of Italy.
Led by highly-respected race director Anthony Vela, the ISA changed their 200 metre format three years ago in El Salvador to differentiate from the flat water 200m race offered by their arch-rival federation, the International Canoe Federation (ICF). Athletes and pundits alike were mixed in response, not least because nobody knew about it until the day before the race. Some suggested it would be like making Usain Bolt do a U-turn in the 100m sprints, while others argued that nimble feet and sharp buoy turns are the true essence of SUP racing and that anything else is taking us down the boring path of canoeing.
I kinda like the format. It's like a 60 second BOP race.
Fortunately the debate is irrelevant because Connor Baxter won both events this year, proving that formats can be changed a hundred times and the podium will still like virtually identical. Conbax claimed the ICF 200m world title in Poland last month and now has the ISA 200m crown to go with it. He's the GOAT.
Just need Boothy to win the distance race and we can start unifying belts just like in the world of boxing.
Full results from the sprints down below…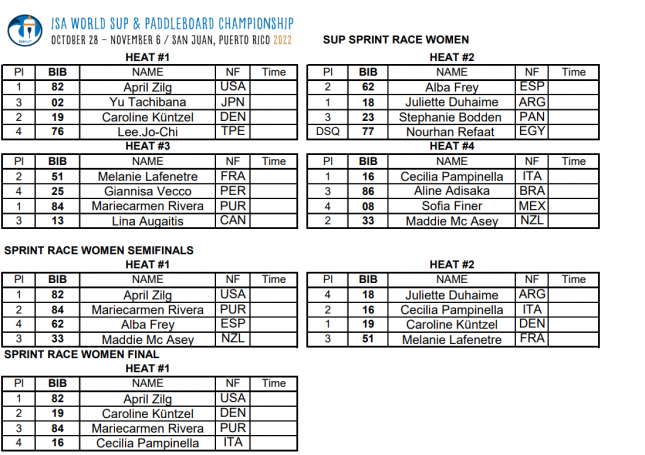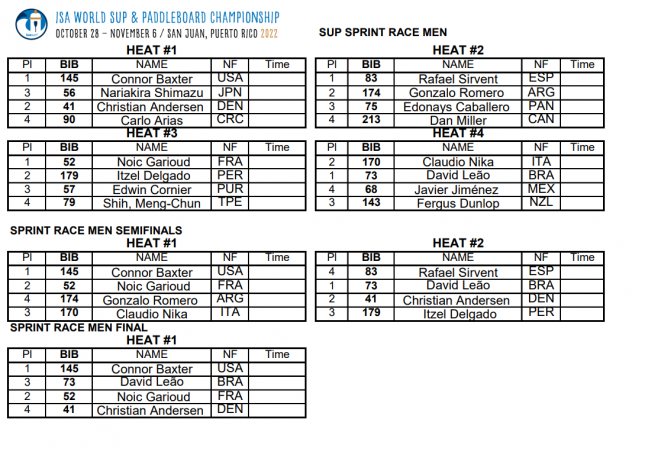 PHOTOS: @benreedphoto/@pablofrancostudio/@waterworkmedia via @isasurfing on Insta