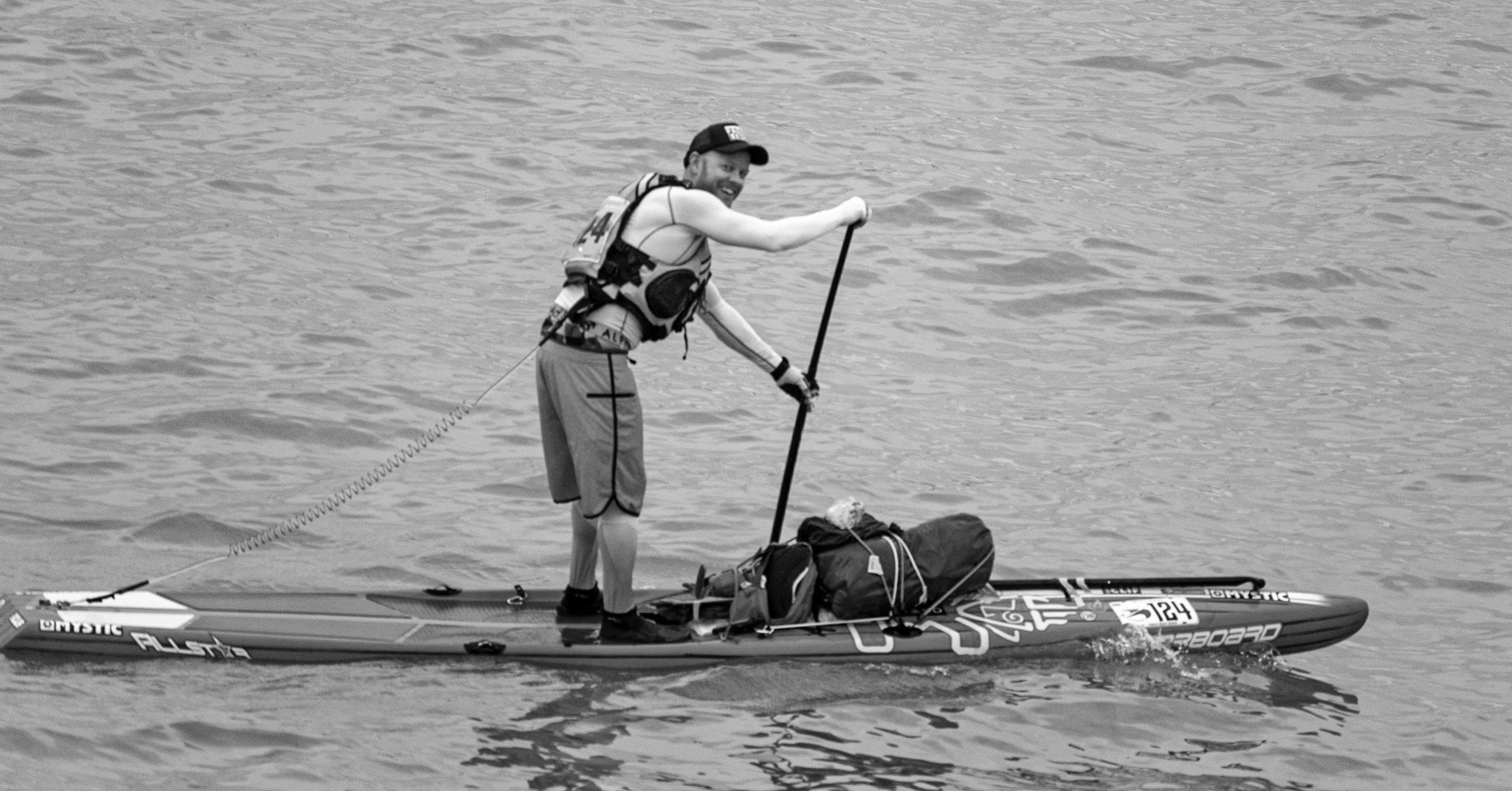 October 29, 2019
by Christopher Parker (@wheresbossman)
Ultra PSA: You've got about 24 hours to sign up for the 2020 Yukon River Quest
Public Service Announcement:
Entries for the 2020 Yukon River Quest open this Friday (1 November) and are expected to fill up within hours.
So even though we're still eight months from race day, if you're considering entering this epic adventure then get ready to throw your hat in the ring within the next 72 48 24 hours.
And if you're planning on entering the solo division and you've never done this race before, you'll also need to get pre-approval to register.
In case you're unfamiliar, the Yukon River Quest is an epic, three-day "ultra" through the Canadian wilderness that stretches 715km (444 miles) and pushes paddlers to the limit both physically and mentally. It's an extraordinary adventure that I recommend every paddler add to their bucket list.
The 2020 edition is happening from June 24 – 27.
The Yukon River Quest is more than just a race. It goes so far beyond what any normal SUP event looks like that many competitors call it a life-changing experience.
You'll love it, you'll hate it, and if you're anything like me you'll be hooked and want to do it all over again the next year.
---
More coverage of the Yukon River Quest
– Yukon River Quest podcast with Bart de Zwart
– 715km of dehydration, hallucinations and days that never end
---
The YRQ isn't for the faint of heart though. Be prepared to haul 30kg of gear on your board for up to 71 hours with minimal sleep. Temperatures can drop to zero at night even though the sun never drops too far below the horizon (it's called "The Race to the Midnight Sun" after all).
Just reading the rule book will make your head spin. The amount of mandatory safety equipment, pre-race briefings and travel logistics present their own challenge. And that's before you've taken your first stroke on the water.
But it's worth it: This race is indescribably epic. The adventure is next-level. And the camaraderie you'll share with your fellow crazy people paddlers is something truly special.
So if you think you're up for the adventure, here's all you need to know about entering the 2020 Yukon River Quest:
---
STEP 1: GET PRE-APPROVED
New for this year is that solo paddlers must be pre-approved to register.
That means sending a quick paddling resumé to race officials outlining your experience. So long as you've completed a few long distance races and generally know what you're doing on a paddleboard, you should be right. This is simply to ensure that complete beginners don't jump in over their head.
(I completed this race last year, and while I've been paddling for plenty of years, I didn't train at all, so if you've got any serious paddling experience you'll be fine.)
Send an email to info@yukonriverquest.com and tell them about your paddling experience AND your wilderness experience.
Do it ASAP so there's no hold-up on registration day.
If you've already completed the Yukon River Quest in the past, there's no need to get pre-approval.
---
STEP 2: GET READY ON NOVEMBER 1ST
Get ready to stay up late (or get up early) on Friday (or Saturday): Registration opens at 6pm Pacific Daylight Time (PDT) on Friday 1st November.
Registration is available on yukonriverquest.com
Last year the race was 95% full after the first 24 hours, and considering the surge of interest in the SUP division after this year's event I'd expect it to fill up even faster this time.
There's a strict limit of 125 team entries and only 50 in the solo division, which includes kayak, canoe and SUP. There might only be a couple of dozen SUPs on the start line, so don't wait to register.
---
INTERNATIONAL REGISTRATION TIMES
6pm Friday Nov 1st in the Yukon…
3pm Friday in Hawaii/Tahiti
6pm Friday in the USA (West Coast)
7pm Friday in the USA (Mountain Time)
8pm Friday in Peru
9pm Friday in the USA (East Coast)
10pm Friday in Brazil
1am Saturday in the UK
2am Saturday in France/Germany/Spain/etc
3am Saturday in Greece/Israel/Ukraine/South Africa
8am Saturday in Thailand
10am Saturday in Japan
11am Saturday in Australia (QLD)
12pm Saturday in Australia (NSW/Vic)
2pm Saturday in New Zealand
Remember: Registration is expected to fill up within the first 24 hours; sign up on yukonriverquest.com