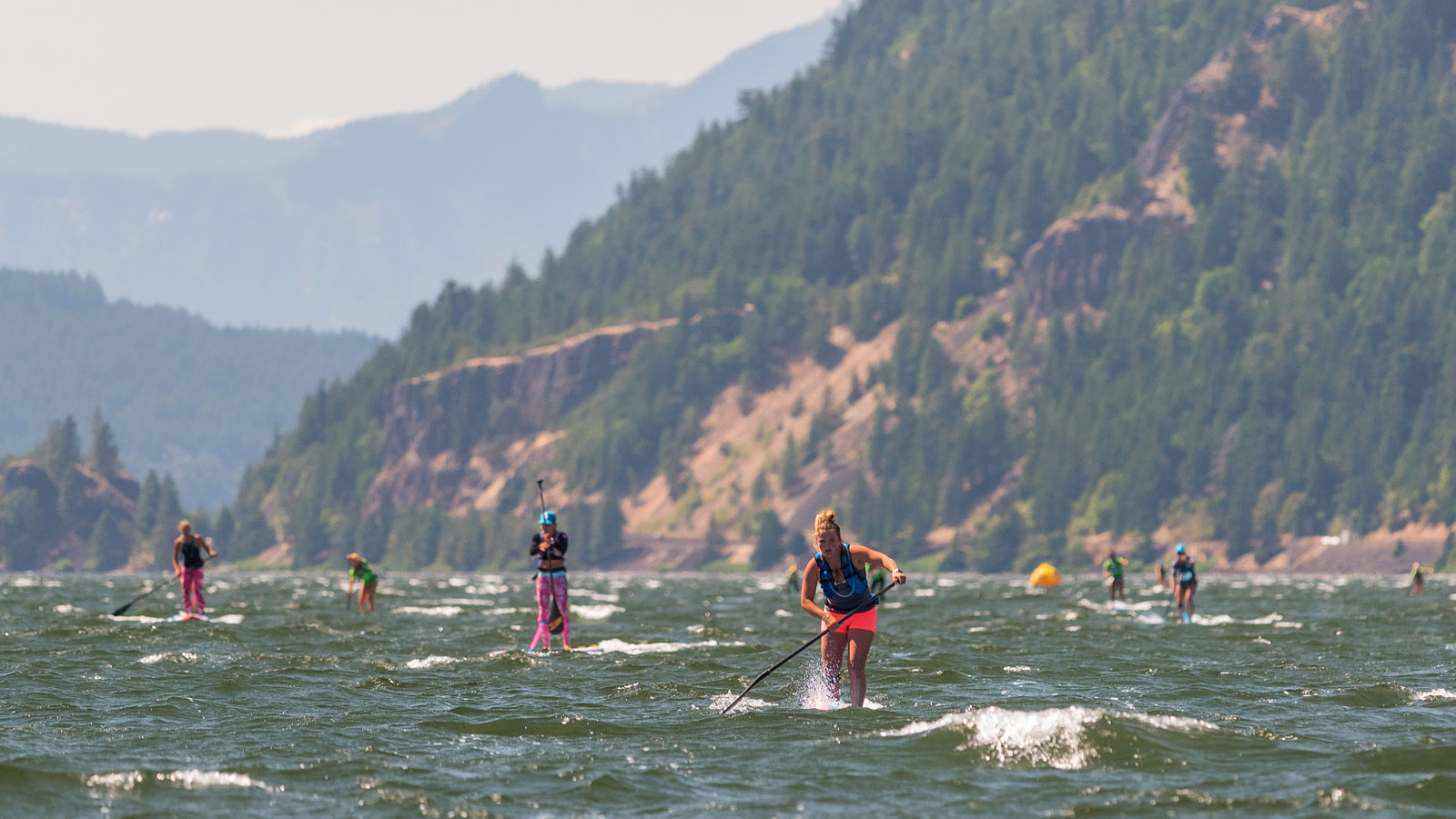 May 12, 2020
by Christopher Parker (@wheresbossman)
Gorge Paddle Challenge cancelled — see you in 2021, Hood River ✌️
The Gorge Paddle Challenge, arguably the most beloved event in our sport, has officially been cancelled for season 2020 due to the pandemic.
The news was first posted by hometown hero and three-time Gorge "Double Downwind" champion Fiona Wylde on Insta this evening.
The annual gathering of the tribe in Hood River, Oregon, was officially cancelled after the state announced no sporting events until at least September. Even by then, it's unlikely any paddlers from outside North America will be allowed to fly in, while the variable conditions mean it's not really an event that can be postponed anyway (the Gorge's signature wind – and temperature – drop off fairly quickly after summer).
The 2020 edition was set to be a very special one considering the recent passing of Gorge founder and local legend Steve Gates, not to mention the fact it's the 10th-anniversary. The tributes and celebrations will have to wait another year, though I suspect the 2021 edition will be even more memorable given the forced downtime this year.
https://www.instagram.com/p/CAGILJ4gxy9/