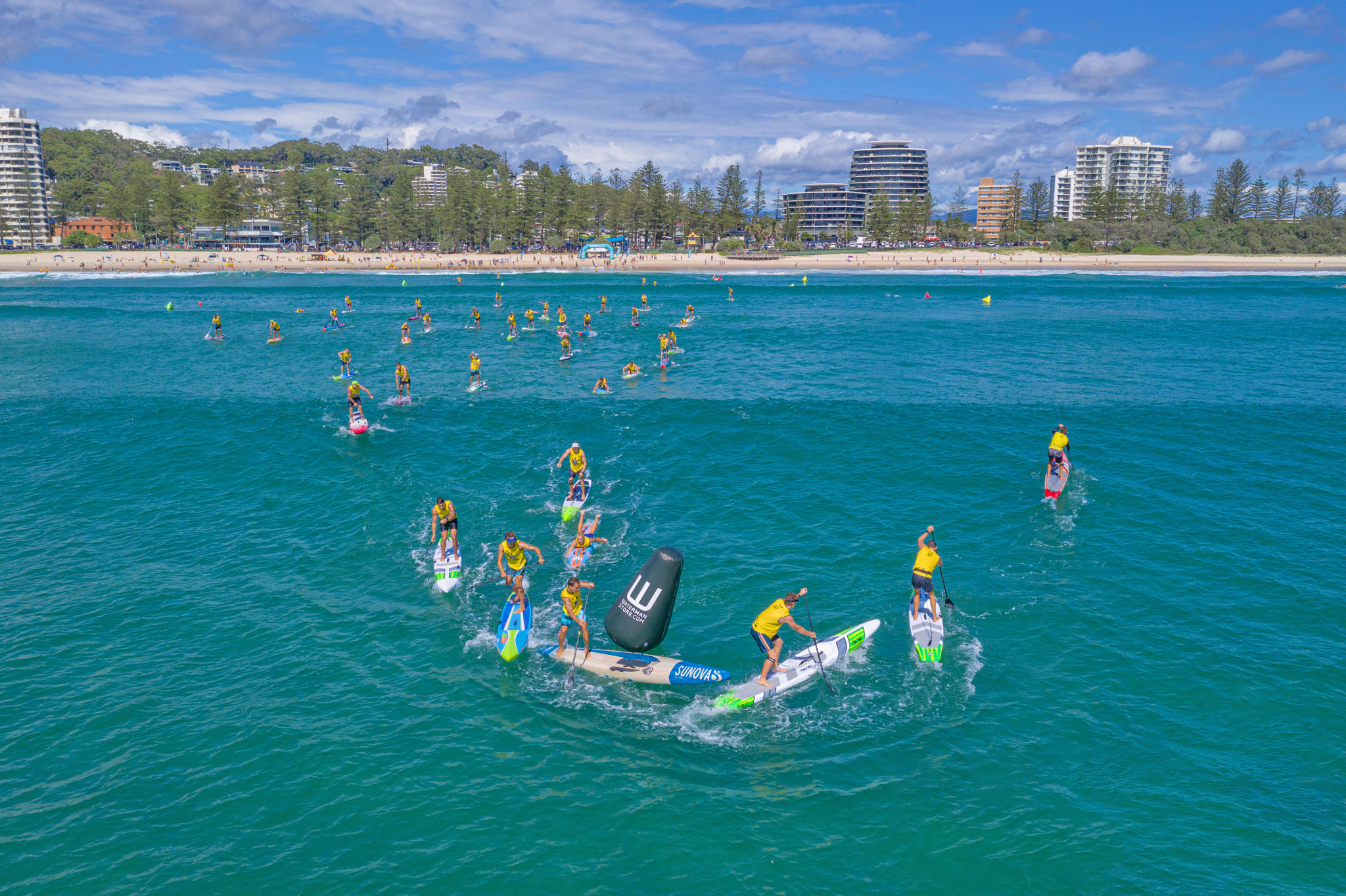 March 7, 2020
by Christopher Parker (@wheresbossman)
Bringin' back the BOP: 12 Towers weekend starts with super fun surf race; Ty Judson, Karla Gilbert win in the waves
In brief: We had a super fun surf race to kick off the 12 Towers Ocean Festival on Australia's Gold Coast today 🌊💥 It was so good to see this kind of format back in Australia — it really reminded me of the good old Battle of the Paddle days.
The Queen of the towers, Karla Gilbert, was too strong for New Zealand's Brianna Orams and local gun Ke'ale Dorries despite being older than the combined age of her rivals. Ty Judson snuck through a tight pack to claim the men's paddle battle ahead of the new darkhorse on the block, Johnny Hagan, and New Cal super junior Noic Garioud.
More results over on The Paddle League.
We're going to do it all again tomorrow with the main event, the 12 Towers ocean downwind race. I'm looking forward to calling the action again — the wind forecast is looking on point 👌 The live stream starts 11am Sunday local time (I'll post international start times in the comments). Don't expect ESPN (this is going to be a very challenging race to cover up close), but we'll try to bring you a fun show.
While you're waiting, go follow the @paddleleague on Insta for a great recap vid of today's "BOP" race
https://www.instagram.com/p/B9bmxzzHSLq/