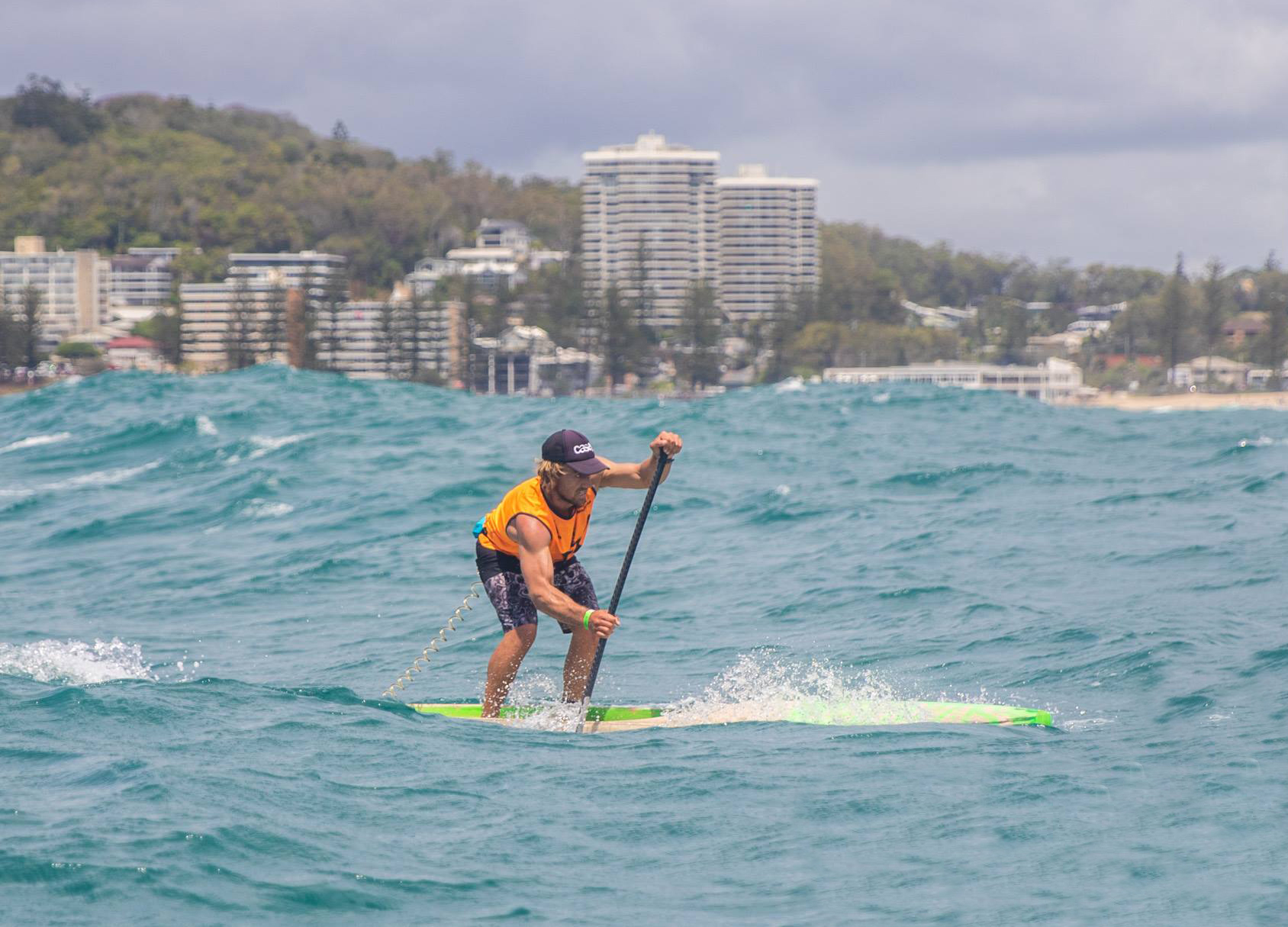 March 4, 2020
by Christopher Parker (@wheresbossman)
LIVE STREAM: When, where and how to watch the "12 Towers" Ocean Festival in Australia this weekend
They say there's "something in the water" in Australia. The sparsely-populated country continent has somehow managed to produce a significant chunk of the world's best paddlers over the past decade despite having a population half the size of California. But for all the talent, one thing Australia seems to lack is international events. There are plenty of grassroots clubs and regional events that keep the sport ticking along, but Australia has never matched Europe or the U.S. when it comes to marquee events. There are really only two — 12 Towers and King of the Cut. And the former is happening this weekend.
The 12 Towers is probably the longest-running stand up paddle event in Australia. And it's arguably the most prestigious. Since 2012, a who's who of paddling royalty have claimed the title, from Travis Grant to Titouan Puyo to Michael Booth to Terrene Black and Karla Gilbert.
Who will add their name to the famous trophy this year? You'll find out on Sunday as we bring you the 12 Towers ocean race LIVE from Australia's Gold Coast.
I'm going to be out there live-streaming the big show for The Paddle League all weekend. The wind forecast is firing so we should be in for a solid downwinder on Sunday morning, and before then we've got the surf race and "Foil Muster" on Saturday. It's a big 48 hours.
You can watch live on The Paddle League Facebook page Saturday and Sunday morning local time. Scroll down for international start times.
BUT… don't expect a flashy broadcast. We're dealing with a rough and windy ocean this weekend, so the media crew will be stretched to their limits trying to capture the action. Here's the official "It's going to be bloody rough out there so don't expect ESPN-quality" disclaimer direct from The Paddle League:
This the first time we've attempted to live-stream an ocean downwinder, so we can't promise a perfect broadcast. Sunday's big ocean race is going to be very windy, which is great news for the paddlers but makes it challenging for the media crew. There will also be swell, rain and a spread-out field of paddlers to manage. The ocean is in charge this weekend, so we can really only guarantee you one thing: We'll do our damn best to bring you a front-row seat and share the excitement and passion of this great race with the rest of the international paddling community! It will certainly be fun, but don't expect ESPN quality 😉
But if you're patient and you want a glimpse of this famous race, here's when/where/how to watch…
---
12 Towers Ocean Race
11am Sunday (Queensland time)
= 3pm Saturday in Hawaii
= 5pm Saturday in California
= 8pm Saturday in Florida
= 8pm Saturday in Peru
= 10pm Saturday in Brazil
= 1am Sunday in the UK
= 1am Sunday in Portugal
= 2am Sunday in France
= 2am Sunday in Germany
= 2am Sunday in Spain
= 2am Sunday in Italy
= 3am Sunday in South Africa
= 3am Sunday in Ukraine
= 3am Sunday in Israel
= 8am Sunday in Thailand
= 10am Sunday in Japan
= 10am Sunday in Western Australia
= 12pm Sunday in New South Wales/Victoria
= 12pm Sunday in New Caledonia
= 1pm Sunday in New Zealand
12 Towers Surf Race: 9am Saturday
– subtract one day and two hours from times above
---
---
WEEKEND SCHEDULE
FRIDAY: Meet'n'greet
Burleigh Surf Club
4:30pm-7:00pm
FRIDAY: 'Chased by the Midnight Sun' film premiere
Burleigh Surf Club
7:00pm-8:00pm
SATURDAY MORNING: Surf race
Burleigh Surf Club
Check-in: 7:30am-8:30am
Briefing: 9:00am
First race: 9:30am
LIVE STREAM: 9:00am
SATURDAY ARVO: Foil Muster
2pm at Currumbin Alley (no live stream)
SUNDAY MORNING: The Ocean Race main event!
Check-in: 7:30am-9:00am (Burleigh)
Race briefing: 9:15am (Burleigh)
Race start (14km): 11:00am (Snapper)
Race start (6km): 11:30am (Currumbin)
LIVE STREAM: 11:00am or just before