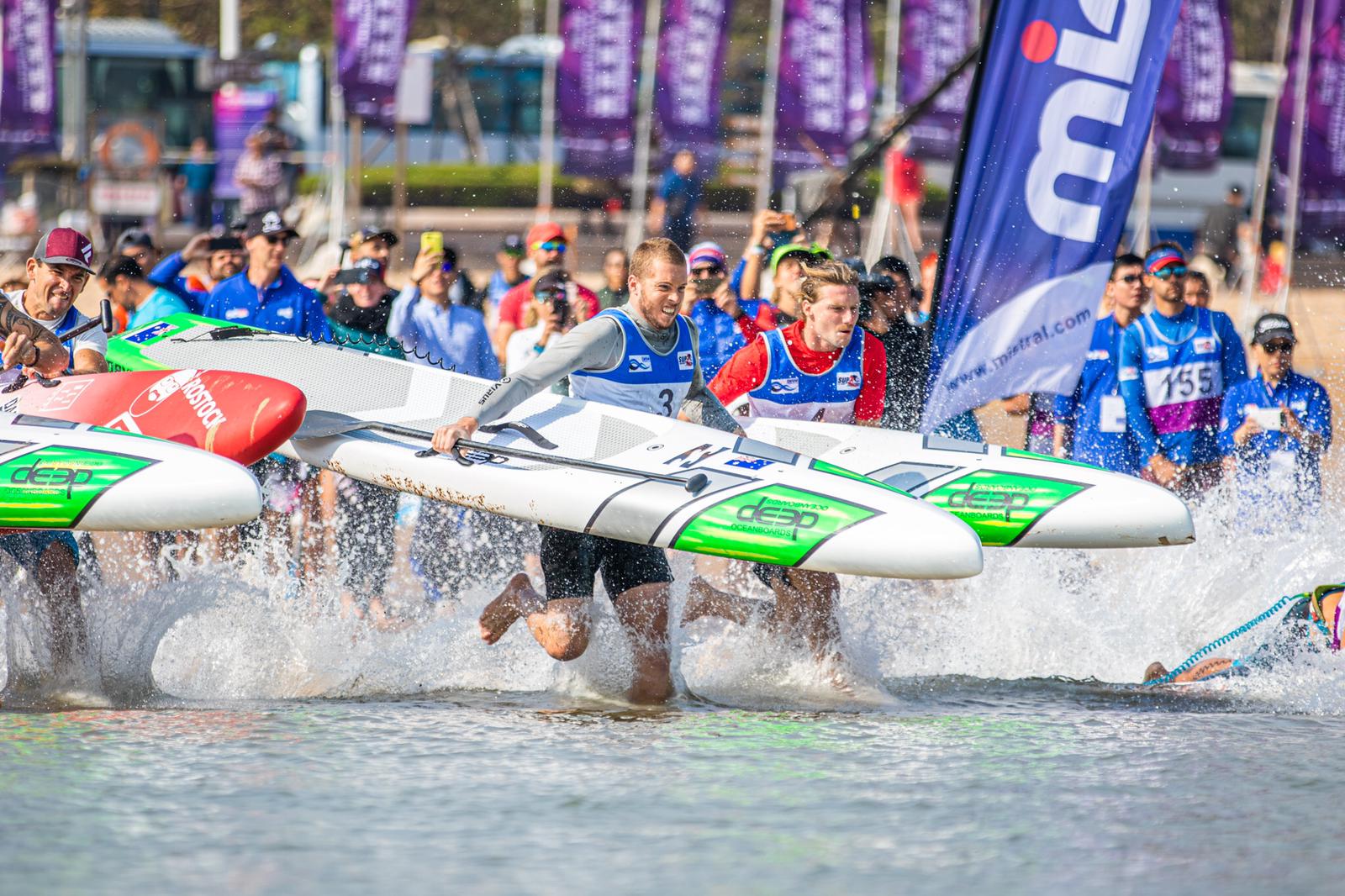 ICF Worlds: Olivia Piana, Lincoln Dews claim GOLD on epic final day in China (FULL RESULTS)
We've just wrapped up an historic few days of racing here at the inaugural ICF SUP World Championships in China. There will be plenty of things said about this event over the coming days and weeks, but for now here's a quick recap of the final day's action along with full results from the epic Beach Race events.
You can also scroll down to watch a full replay of the finals.
Here are the major stories from Sunday's competition. That was one seriously exciting day of racing…
LINCOLN DEWS BACK ON TOP
Australia's Lincoln Dews has reconfirmed his status as one of the very best after holding off 23 world-class athletes to win gold and earn the title of ICF Beach Race World Champion on the third and final day of racing here in China.
Lincoln won the headline event after an epic battle with Connor Baxter and Ty Judson around the four-lap, five-kilometre course that finished on the golden sands of Qingdao's city beach.
With the morning quarters and semis whittling the field down to a couple of dozen, there was little room for error in a tight, fast-paced final. Lincoln went out hard from the start, capturing the 'Golden Buoy' alongside good friend Kenny Kaneko before settling into a strong pace that saw him sitting first or second the entire race.
Connor Baxter made the most of a chaotic first buoy turn that saw several paddlers get held up — including early leader Michael Booth who got knocked into the water and pushed back into the peleton. Connor used the same sprint technique that saw him post a record time in yesterday's 200m event to quickly chase down Lincoln and turn it into a two-horse race.
But they would soon be joined by another contender: Ty Judson started the second lap leading a chase group of eight that was trying to close the gap on the two leaders, but the Aussie soon ditched his hangers-on and sprinted across the void to join Connor and Lincoln in a three-man fight for the gold medal.
The next three laps were a nail-biting 22 minutes as Daniel Hasulyo, Michael Booth and Kenny Kaneko gave everything they had to close the gap on the front three. But the trio refused to relinquish their virtual medals.
With Lincoln setting a murderous pace, Connor couldn't find a way past and Ty looked like he might fade. But every time Daniel or Boothy surged the Aussie youngster found yet another gear and kept held his nerve to maintain the advantage.
Coming into the final lap, and with an excited crowd of fellow athletes, support teams and curious locals on the beach roaring in support alongside the thousands of virtual spectators on the live stream, Lincoln refused to let Connor past while Ty refused to give up his grip on a podium spot.
In a replay of the 2017 PPGs final, it came down to a sprint from the final buoy back to the beach with Lincoln and Connor both milking phantom bumps to their advantage and gliding to the sand less than a board length apart.
---
click here for the full results from all races and divisions

OPEN MEN: BEACH RACE FINAL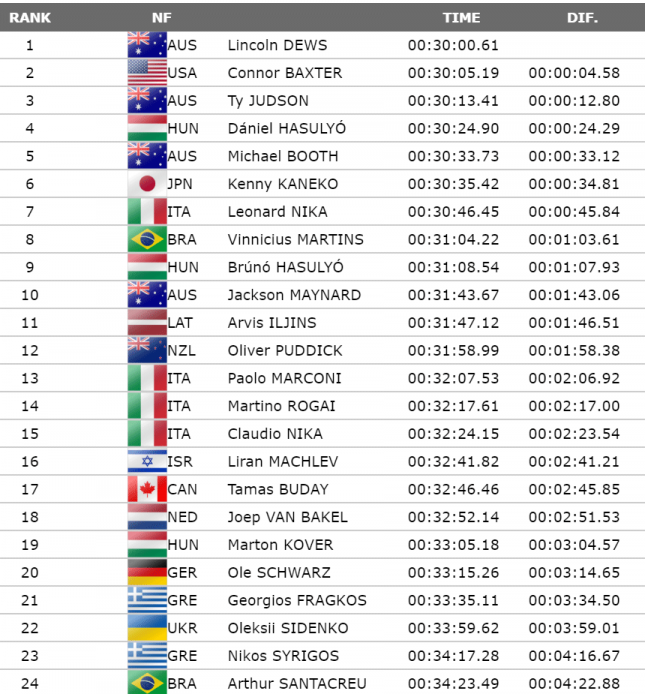 OPEN WOMEN: BEACH RACE FINAL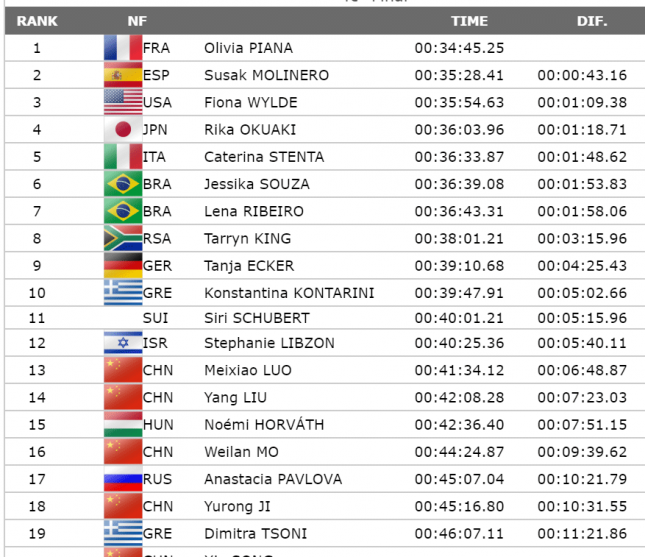 JUNIOR WOMEN: BEACH RACE FINAL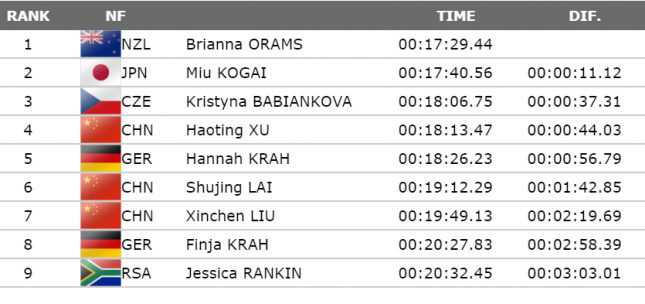 JUNIOR MEN: BEACH RACE FINAL
JUNIOR MEN: BEACH RACE FINAL
image upload processing
Click here for the full results from all races and divisions
FULL REPLAY: BEACH RACE FINALS