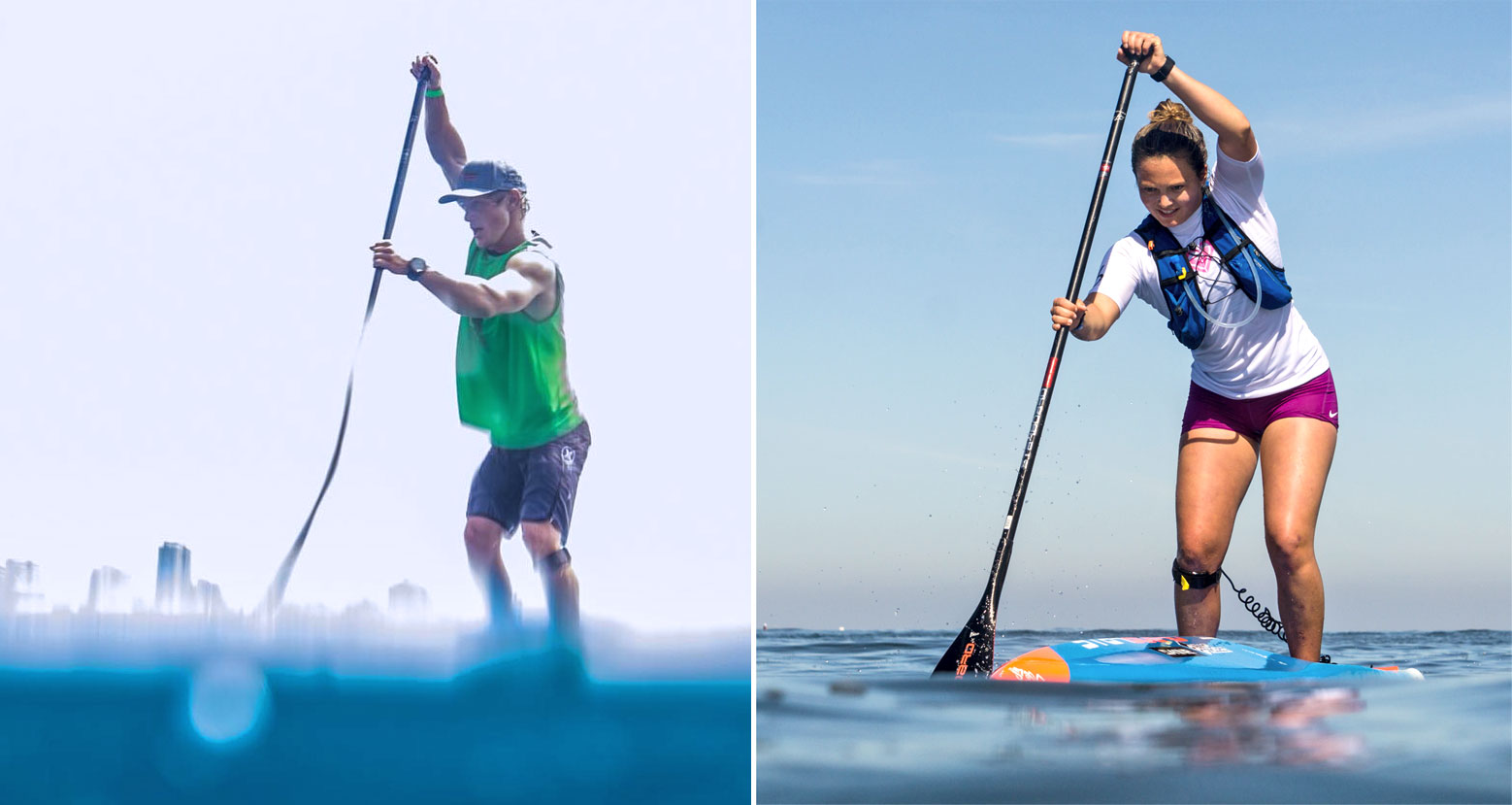 May 4, 2019
by Christopher Parker (@wheresbossman)
Azur Paddle Days: Fiona Wylde, Michael Booth claim victory in France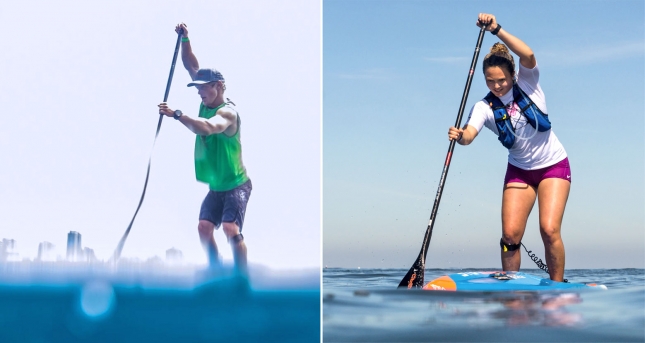 Starboard superstars Michael Booth and Fiona Wylde have started their summer seasons in style, saluting at the "Azur Paddle Days" EuroTour event in Villefranche, France this afternoon.
Boothy edged out regular sparring partner Titouan Puyo by about 10 seconds after an hour of paddling, while Titou's team-mate from NSP, Ty Judson, was close behind in third. Martin Vitry took top honours for the home team in fourth, while Carolina runner-up Bruno Hasulyo had to settle for fifth in a sign of how tough the summer clashes are going to be.
Fiona was expected to go head-to-head against France's Olivia Piana, however the ever-smiling workhorse from Spain, Susak Molinero, had other plans. Susak stuck with Fiona right to the finish, losing out in a sprint to the beach but claiming the runner-up spot and one of her best career results to date.
Here are the provisional results; Follow AZUR Paddle Days and The Euro Tour on Facebook for more coverage over the weekend.
1st: Michael Booth (Starboard/Australia)
2nd: Titouan Puyo (NSP/France)
3rd: Ty Judson (NSP/Australia)
4th: Martin Vitry (SIC/France)
5th: Bruno Hasulyo (Lightboard/Hungary)
1st: Fiona Wylde (Starboard/USA)
2nd: Susak Molinero (RRD/Spain)
3rd: Olivia Piana (Rogue/France)
4th: Chiara Nordio (Starboard/Italy)
(photo credits: 2018 archive shots by @georgiasphoto/@ericdurangazquez)