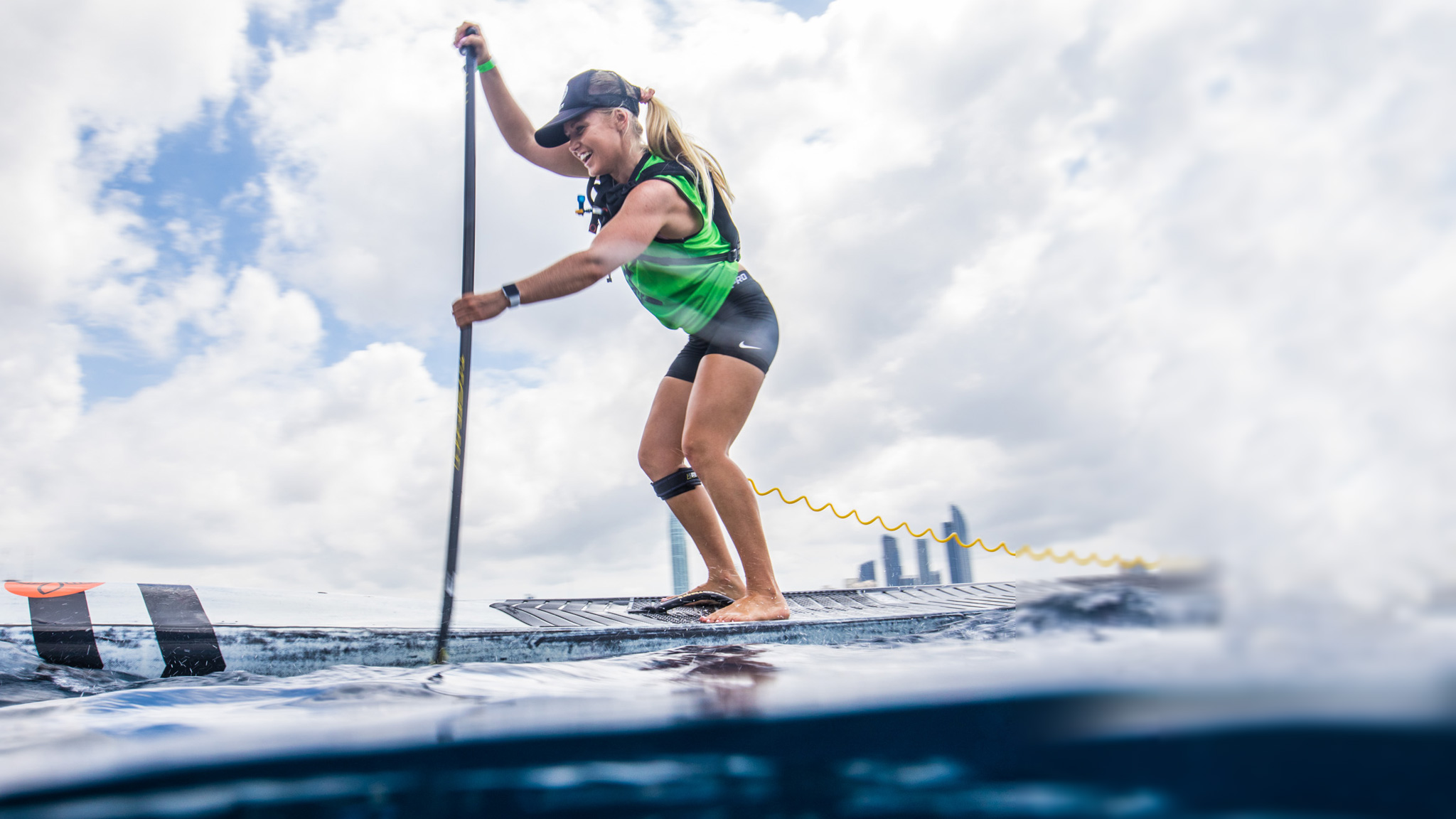 March 1, 2019
by Christopher Parker (@wheresbossman)
Preview: Australia's classic '12 Towers' returns this weekend.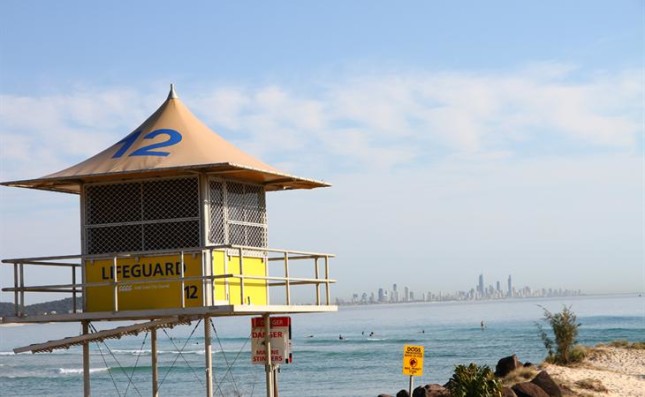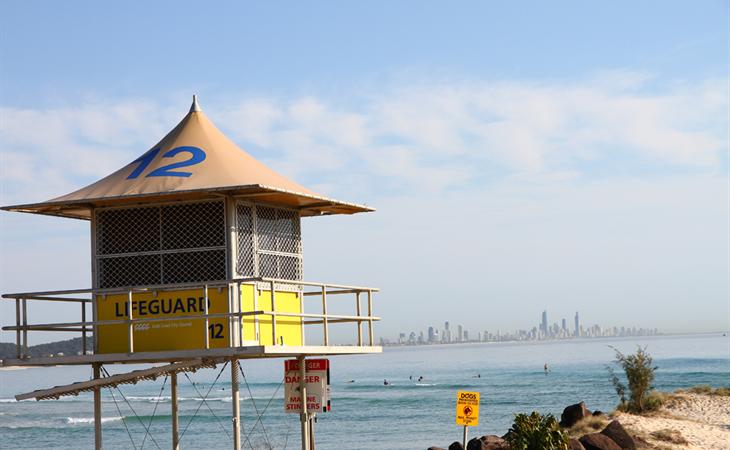 [notdevice] [/notdevice]
The iconic lifeguard towers of Australia's Gold Coast are coloured bright yellow for obvious reasons, standing as beacons of safety along one of Queensland's most popular but deceptively-dangerous stretches of coast. They're also the eponymous inspiration for what is arguably Australia's most iconic SUP race: The 12 Towers.
This weekend sees the 8th annual edition of this classic ocean event, one that's had more than its fair share of big-name winners since debuting in 2012. That trend looks set to continue in what will be the first hit-out of Season 2019 for many of the world's top-ranked athletes, while another big turnout in the open division has seen the event reach the "200+ club" for the second year in a row.
The 12 Towers ocean race follows a 14km downwind run from the surfing mecca of Snapper Rocks on the southern end of the Gold Coast to the other surfing mecca of Burleigh Heads in the north. When it's firing, it's one of the best.
This year's conditions are looking pretty good without being all-time, though paddlers will simply be happy the wind is blowing in the right direction. Last year's 12 Towers was a hot, draining, reversed-course grind that became a virtual tribute to the infamous Gorge "Nowinder" of 2015.
Boothy took out the men's title in 2018 (his third "Tower"), too fit and too strong for the bump-starved Titouan Puyo and too smart for an out-of-the-blocks Lincoln Dews (who would go on to settle the score six months later).
Yuka Sato upset all the local favourites to win the women's, ending Karla Gilbert's five-year winning streak (one of the longest in the sport).
Japan's "Smiling Assassin" is back and will be a podium favourite, though the likes of Karla, Kate Baker and Charlotte Spicer all carry far more experience when the bumps are running. Local wild cards Ali Fullagar, Chloe Walkerdene and Keale Dorries are the podium dark-horses.
But one of the usual women's favourites, three-time runner-up Angie Jackson, won't even be on the start line. Angie is still recovering from a freak injury in Japan last September and actually has to go back under the knife to re-repair that infamous Achilles–she'll be out of action a further three months.
It's always interesting to see who's in-form at this time of year. The race is being held on the 2nd day of March; the year is barely 8 weeks old. Michael Booth told us last week in Thailand that he'd only started training a week prior. It's still the pre-season.
But it's also still a race, and there are few paddlers – whether they be ranked world number 1 or 501 – that can resist the adrenaline a starter's gun produces.
Boothy vs Titou vs Lincoln. Mouth-watering.
Others to watch include Titou's fellow New Cal world-beaters Noic "Chicken" Garioud and his comrade Clement Colmas. They're not even old enough to buy a celebratory beer, but don't be surprised if these young guys finish 1-2 like they did at the Gorge six months ago. The New Cal squad is rolling deep as always and a podium sweep isn't out of the question.
Ocean specialists Matt Nottage, Ty Judson and James Casey are in town as well (if the wind doesn't pick up, Jimmy will have to paddle it like the rest of us and leave his beloved foil on the beach). Keep an eye on Timmy Cyprien as a podium smokey, while there's always a couple of dark-horses that punch their hooves above their weight in this event.
One of my favourite clichés on SUP Racer, "Just making the top 10 will be tough," is looking pretty accurate.
There's no prize money, only bragging rights, but the 12 Towers is probably the best-known race in Australia. It would sit alongside the King of the Cut in terms of prestige and dwarfs most other events in terms of participation. It's a classic, and its near-decade long streak speaks to the sheer passion and determination of race organiser (and gold medal-winning Team Australia manager) Troy Pease.
It's one of my favourite events not just because it's in my backyard, but because the 12 Towers was the first event SUP Racer ever covered in person. Quite symbolic that it's the first race I'll cover after a three-month hiatus, I suppose.
I competed in the 2012 edition just six weeks after SUP Racer launched; I interviewed Travis Grant and Jamie Mitchell, who finished 1st and 2nd in the inaugural edition, with my bulky GoPro (Hero 2!) and even bulkier microphone. The interviews still linger on YouTube.
I'll be down there again tomorrow to have a few words with this year's winners as well as the average-joe-punters who just get out there for the fun of it. I'm curious to find a few other paddlers that raced the first year and ask them why they still enjoy paddling.
It's going to be too rough and windy for any jetski-based, phone-and-gimbal Facebook stream (no live coverage; follow Instagram for updates), so instead I'm going to dust off my antique race board from 2010 and go have some fun. For old time's sake.
---
History of the 12 Towers
2018 champions: Michael Booth, Yuka Sato
runners-up: Titouan Puyo, Karla Gilbert
2017 champions: Jake Jensen, Karla Gilbert
runners-up: Titouan Puyo, Kate Baker
2016 champions: Michael Booth, Karla Gilbert
runners-up: Lincoln Dews
2015 champions: Michael Booth, Karla Gilbert
runners-up: Matt Nottage, Chloe Walkerdene
2014 champions: Titouan Puyo, Karla Gilbert
runners-up: Beau O'Brian, Angie Jackson
2013 champions: Travis Grant, Karla Gilbert
runners-up: Beau O'Brian, Angie Jackson
2012 champions: Travis Grant, Terrene Black
runners-up: Jamie Mitchell, Angie Jackson