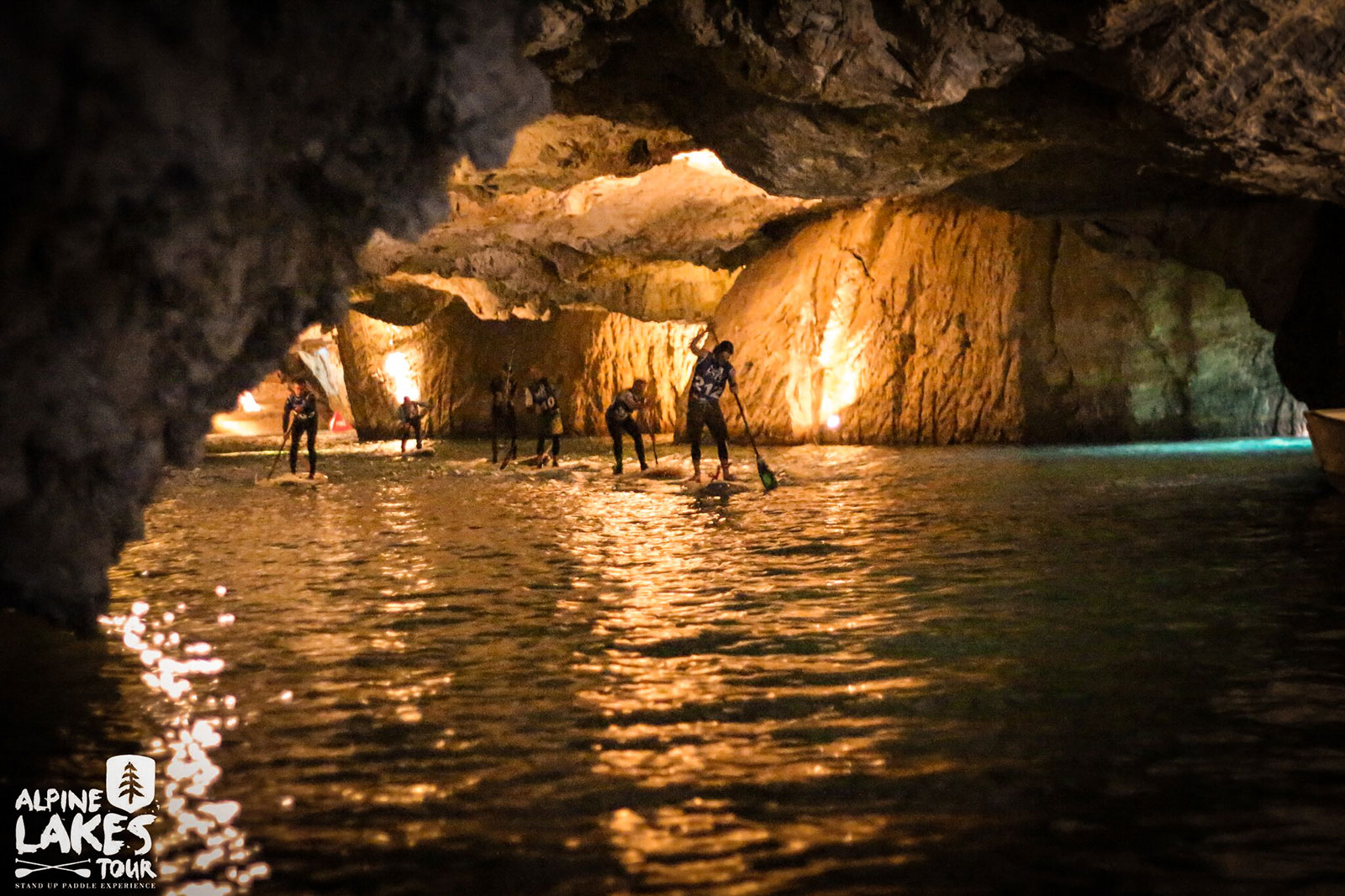 March 11, 2018
by Christopher Parker (@wheresbossman)
Bucket List: Let's Go Paddling on an Underground Lake in Switzerland (It's The "Bat Race")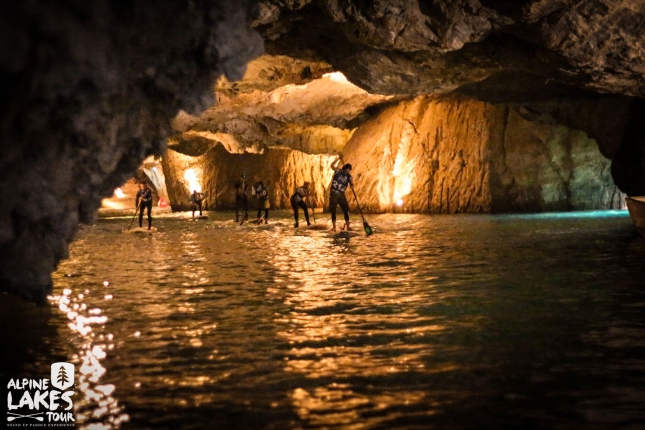 [notdevice] [/notdevice]
Every stage of the amazing Alpine Lakes Tour is unique, and Saturday's race in Switzerland was absolutely no exception. After the massive GlaGla Race was held on Lake Annecy in the snowy depths of winter, the second event took place on another alpine lake. But this one was a little more protected from the elements…
Sitting about 50 metres below the surface, Saint-Leonard is the largest underground lake in Europe, which creates a very special setting for the very special BAT Race. Competitors on Red Paddle Co inflatables race through near-darkness around a cave that's 250 metres long but only 10-20 metres wide.
The format sees paddlers racing through the subterranean darkness, with open men's and women's competitions being complimented by a kids race and fun tandem tournament. The whole event is part-race, part-novelty, with the location offering a real bucket list experience for the lucky few dozen paddlers that got a chance to compete.
The images from this race are stunning (that photo up top is one of the most-liked shots we've posted on Instagram all year), and from all reports it was a really fun vibe out on the lake, so I asked organiser Benoit Mouren (the man behind both the BAT Race as well as the awesome GlaGla Race back in January) to sum up the event:
"Accessing this lake is a strange feeling. After you drive to the end of 'La rue du lac' (literally: Lake Street), you you pass through a gift shop, climb down 30 metres of stairs and rocks before coming across this amazing underground wonder. Water is pouring from the ceiling. When you are down at water level you can't see much which helps create a unique atmosphere for paddling.

"It was a friendly spirit among the paddlers with lots of costumes. After the awards ceremony, a band hopped in one of the small boats and played a unique performance as the competitors sat beside them on the lake.

"For most competitors it was their first time paddling on an underground lake. They were like little kids discovering something new for the first time. It was a great atmosphere!

"We also tried something new with a tandem race on Red Paddle Co boards. I'm not sure it has been done before but it was definitely a lot of fun. Then we had a kids race at the end of the day where four brave youngsters jumped on the dark lake and raced all the way to the end and back. It was also really great to see Swiss paddler Anna Tschirky win the open women's race despite only being 14 years old!"
So there you go. The Bat Race. Definitely another one for the old bucket list.
Unique races like this are such a great way to promote our sport. Not only are they fun, they also have that special novelty factor that attracts outside interest: there were half a dozen news channels, including some of the biggest in France, covering this year's Bat Race in their weekend bulletins.
Follow the Alpine Lakes Tour on Facebook for more coverage, and big thanks to inflatable masters Red Paddle Co for helping make the event happen.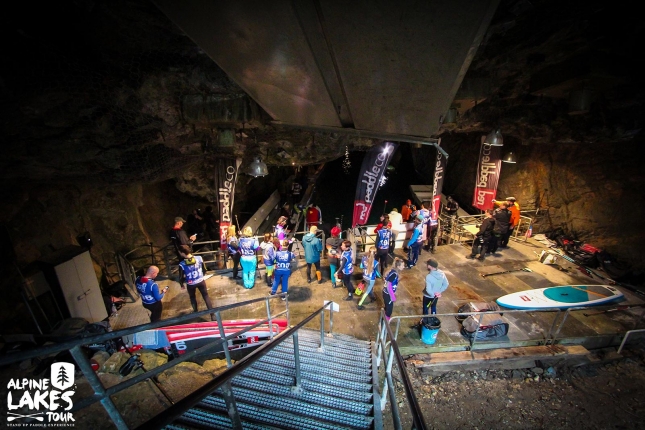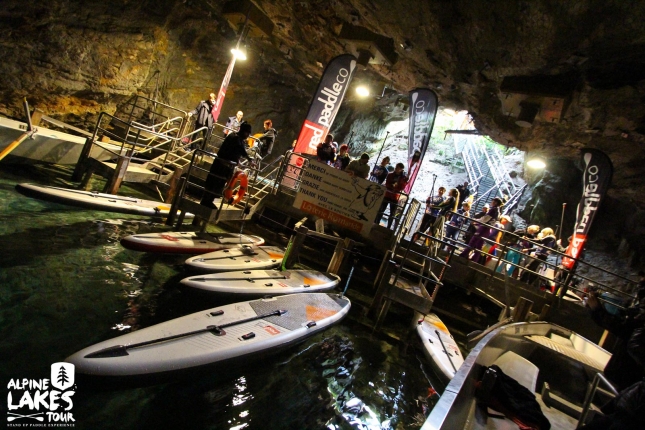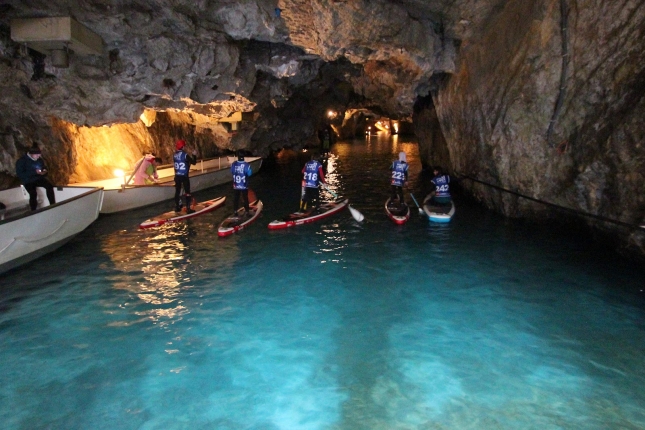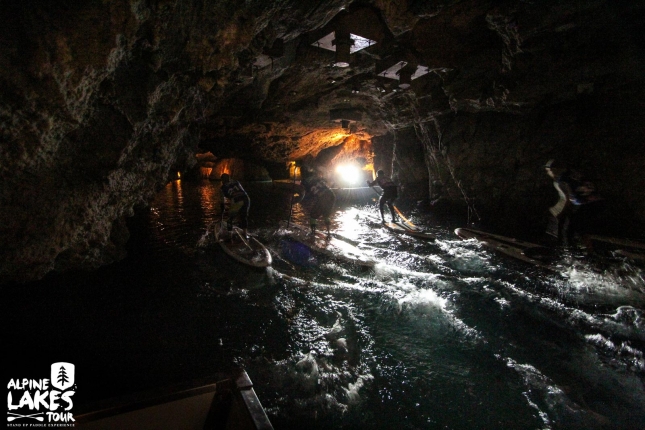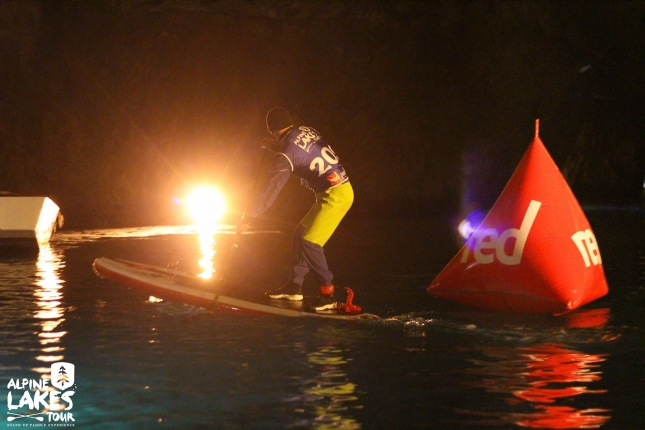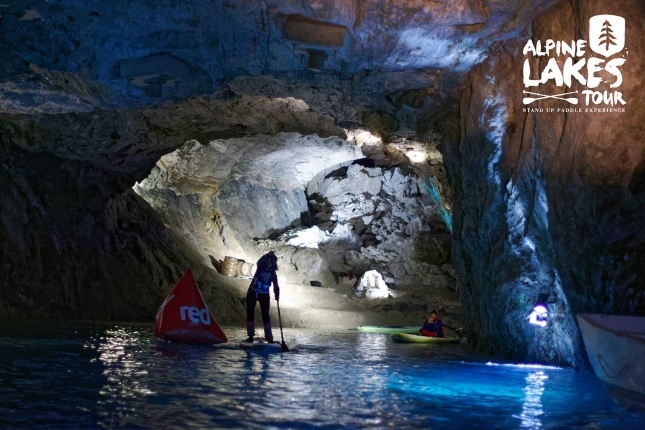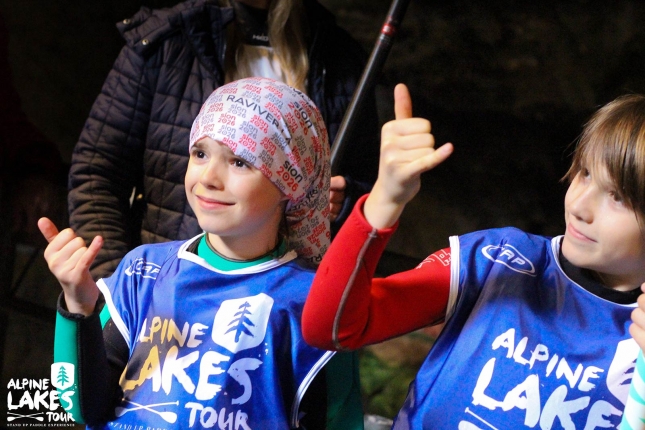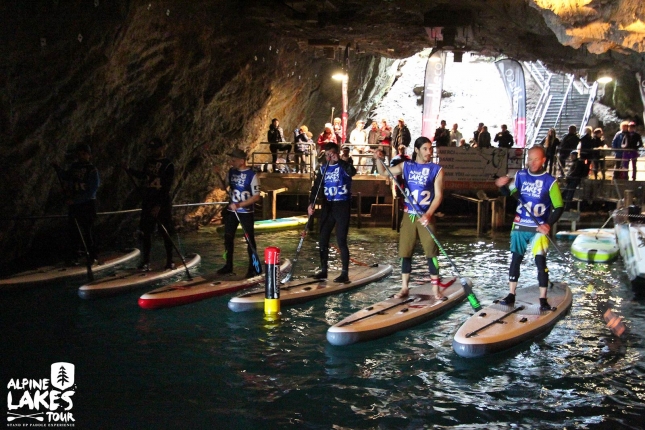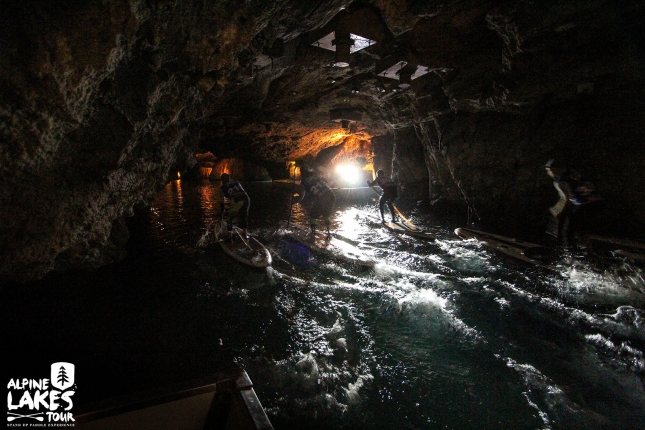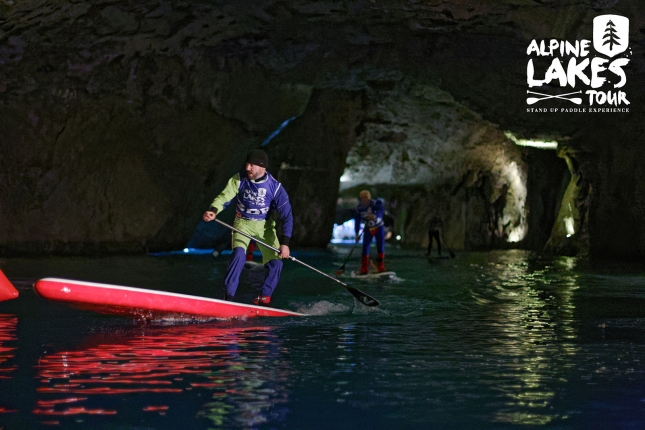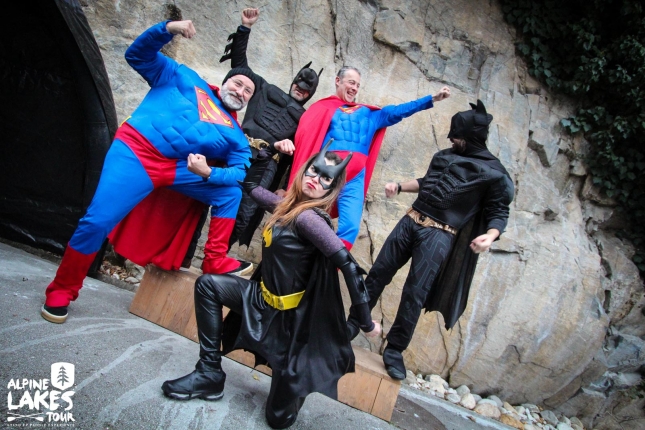 Men's Podium
1st: Jérémy Laugerat (France)
2nd: Olivier Comazzi (Switzerland)
3rd: Nick Crettenad (Switzerland)
Women's podium
1st: Anna Tschirky (Switzerland; 14 years old)
2nd: Tanja Ecker (Germany)
3rd: Sigrid Baumgartner (Austria)
Kids
1st: Théo Druelle (France)
2nd: Simon Wouters (France)
Red Paddle Tandem Race
1st: Nick Crettenand + Olivier Comazzi
2nd: Anna Tschirky + Françoise Denais
=3rd: Jeremy Laugerat + Mathieu Conus
=3rd: Barbara Grollimund + Vincent Wouters