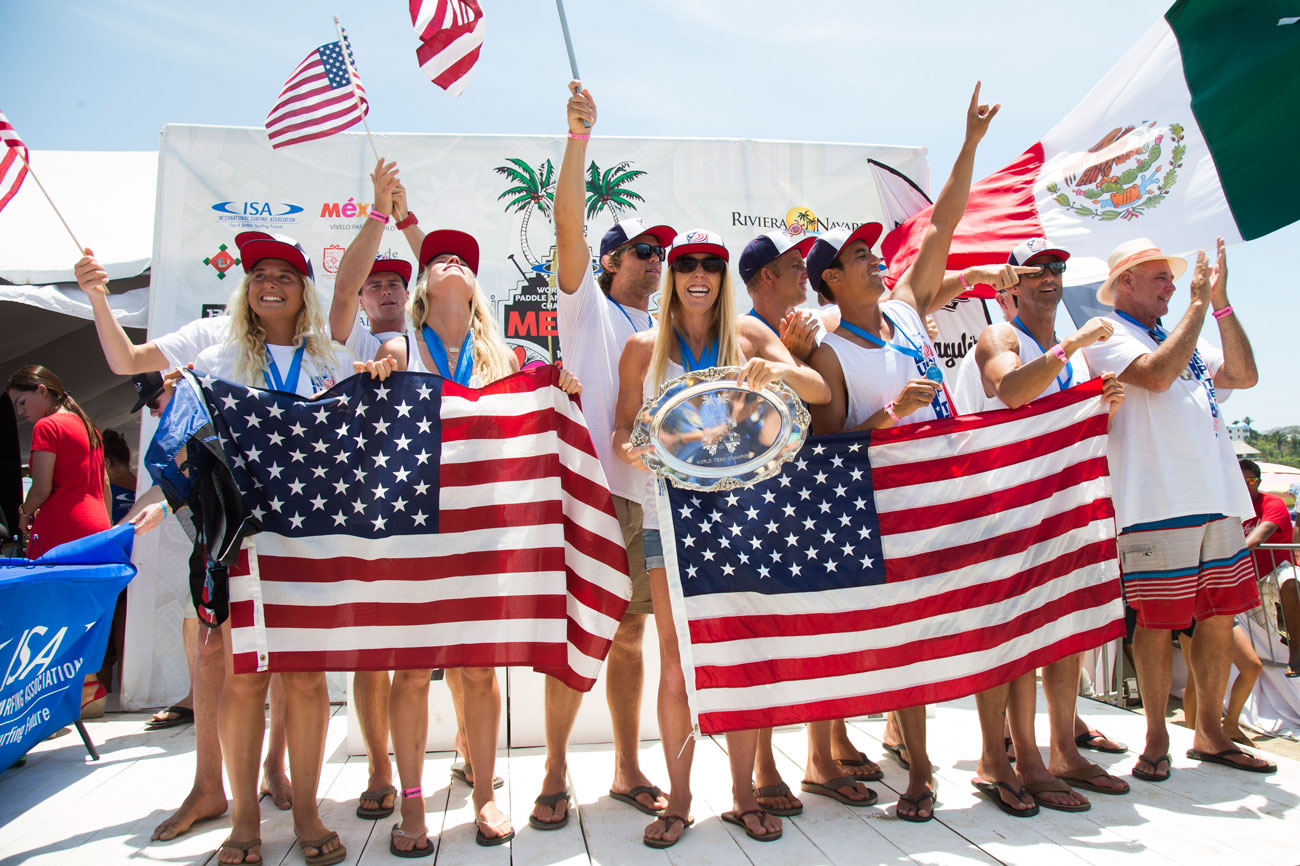 February 12, 2017
by Christopher Parker (@wheresbossman)
Surfing USA Announces Inaugural National Championship to Select Team for 2017 Worlds and Beyond
Surfing USA has taken a big step forward by announcing the inaugural USA Stand Up Paddle and Paddleboard Championships, which will act as the team trials for the Stars & Stripes as they march towards the ISA Worlds in Denmark later this year.
Set for the weekend of June 16th-18th in Oceanside, California, the Championship represents the start of a new era for the 2015 world team champions, with the selection for the national squad previously being a loosely organised affair that was often met with criticism from some athletes who felt they never had a shot at proving themselves worthy.
But that all changes now. While it wasn't expressly mentioned in the press release, I believe the national titles will be the sole qualifying event for Team USA selection, which puts the athletes' fates in their own hands.
Update: Surfing USA confirmed results from the U.S. Championships will be the sole qualifying criteria for the 2017 Worlds in Denmark
The weekend will feature both a 4km Beach Race and a 15km distance event, mirroring the format of the Worlds. There are separate divisions for juniors (under 18), open and over 40s, though of course only the open age event will count towards selection for Team USA (dear ISA: it's definitely time to add a junior division to the Worlds).
While Team USA had a relatively poor finish in Fiji a few months ago – dropping down to 5th on the teams leaderboard after claiming team gold in Mexico the previous year – the country remains one of the few paddleboarding powerhouses alongside Australia and Hawaii, though France and even New Zealand quickly pressing their claim to produce a "Group of Five" leading nations.
And yes, just in case you're wondering, Hawaii is still considered a separate nation to Team USA at the ISA Worlds, just like it is in the rest of the surfing world (it's a long story, but there is actually a good reason for it). Though with both SUP and surfing in the 2019 PanAm Games and surfing in the 2020 Olympics, things may change in the next couple of years…
We'll have more as the event draws closer. For now, registration is already open.