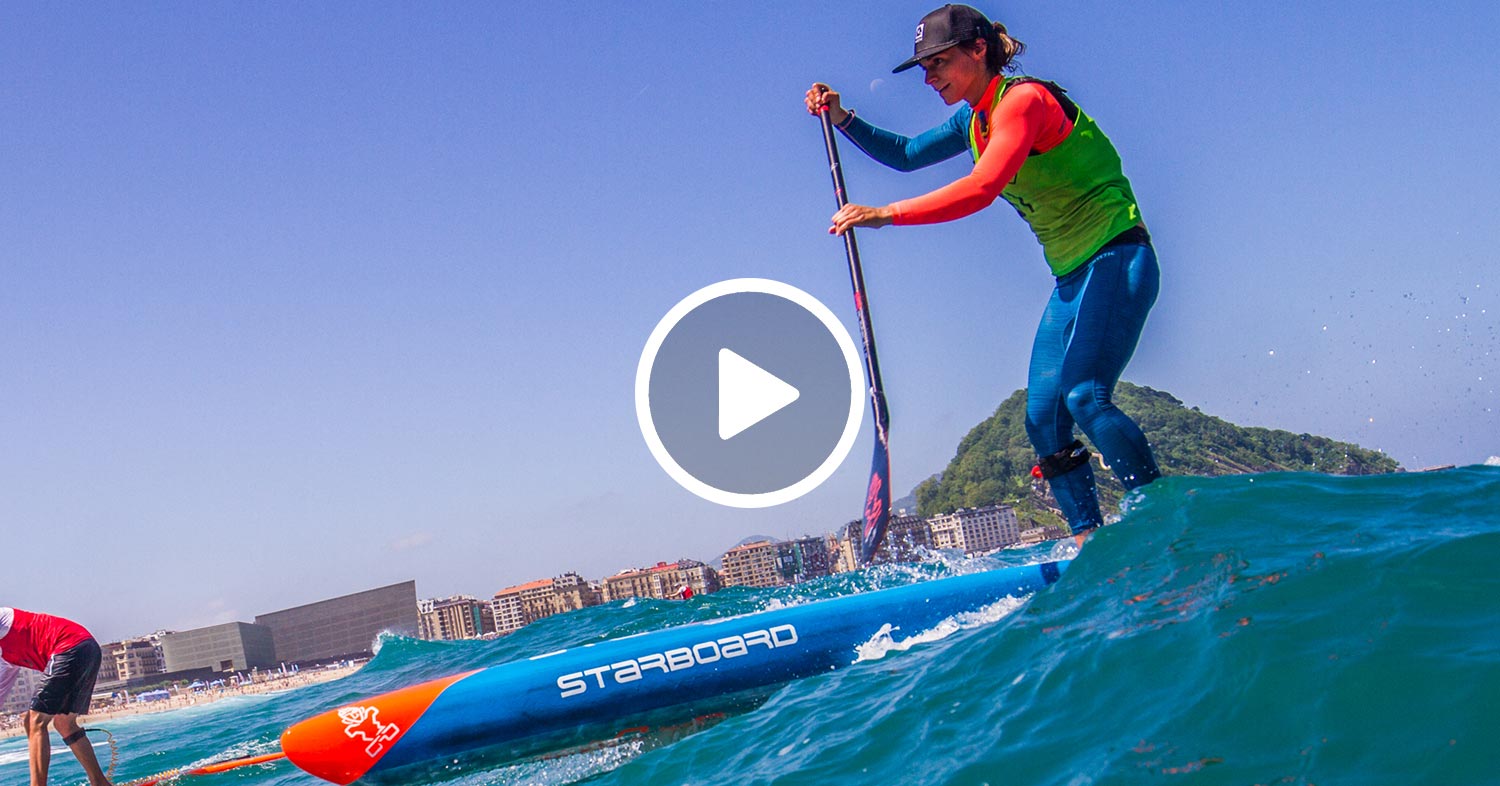 June 20, 2017
by Christopher Parker (@wheresbossman)
Funnest Race of the Year? Highlights from Week 7 of the EuroTour in San Sebastián
[notdevice][fbvideo link="https://www.facebook.com/supracerr/videos/10155284792655761/" width="645″ height="363″ onlyvideo="1″][/notdevice][device][fbvideo link="https://www.facebook.com/supracerr/videos/10155284792655761/" width="322″ height="181″ onlyvideo="1″][/device]
There was sun, there was surf, and there were dozens of stoked paddlers for week 7 of the EuroTour in San Sebastián, a stop we'd all been looking forward to and which certainly didn't disappoint.
Virtually every paddler I chatted to after the race said the same thing: This was the funnest race of the year. And if you watch this highlights reel from Starboard, it's pretty easy to see why.
The San Sebastian race had a bit of everything, with flat water, open ocean, messy bumps, strategic tidal currents, and of course that magic ingredient: waves.
Although the waves were just one part of the race it proved to be critical, with several top 10 contenders gaining (or losing) ground on the surf into the river mouth and then again during the double in-and-out over on the San Sebastian's surf beach.
Watch up top and enjoy, and take a look at the full results from San Sebastian plus the updated World Rankings, EuroTour Leaderboard and VMG Battle of the Brands team rankings.
You can also catch a full replay of our San Sebastian live stream if you've got a couple of hours to kill.