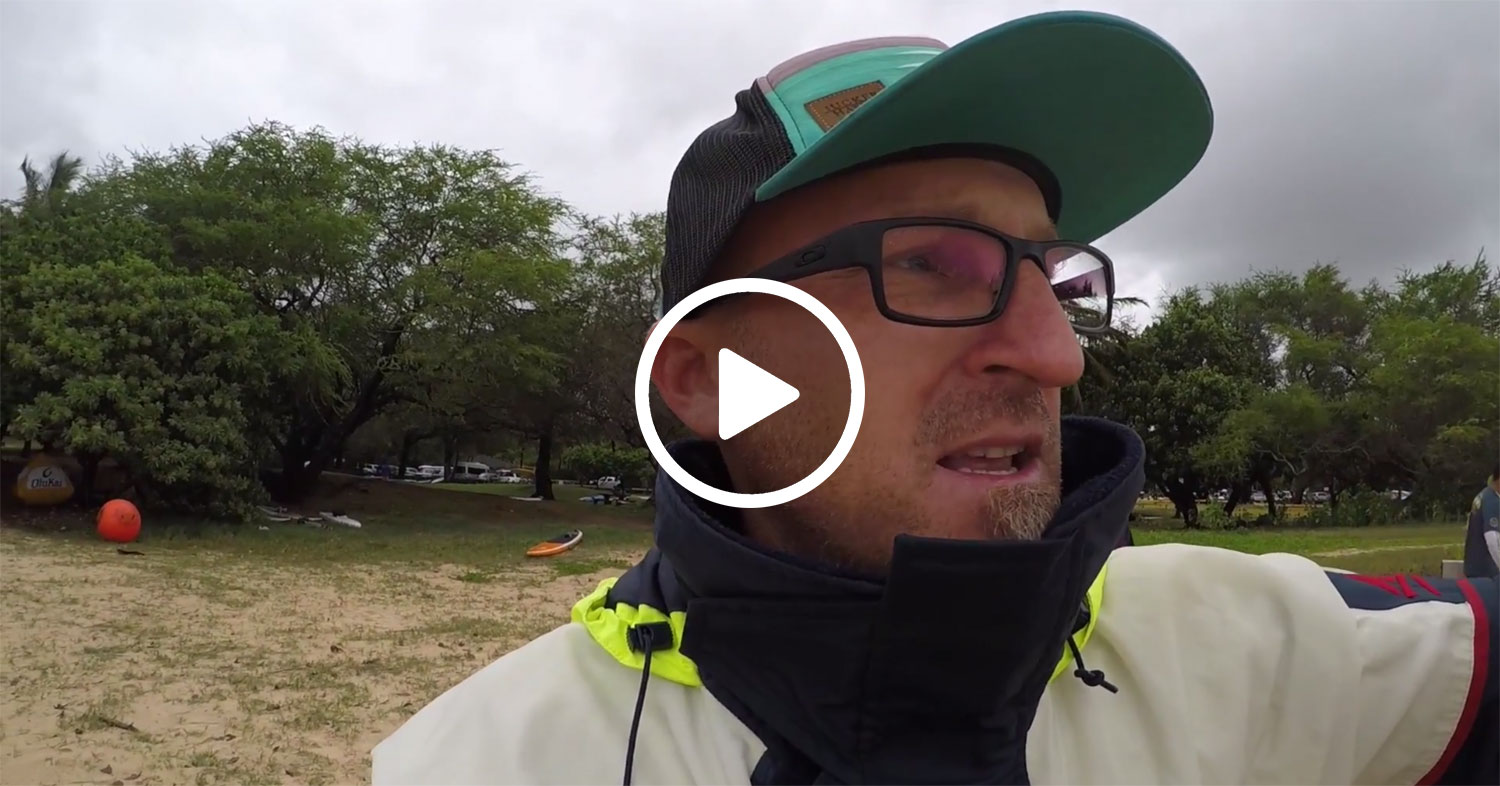 May 2, 2017
by Christopher Parker (@wheresbossman)
OluKai: Mike Jucker's Behind the Scenes Look at the Wild Weekend of Weather on Maui
Go behind the scenes at the 9th Annual OluKai Ho'olaulea with Mike Jucker from Stand Up Magazin, and get a good look at just how wet, wild and windy this year's big race on Maui really was.
After stormy seas, swirling winds and endless rain forced organisers to cancel the regular Maliko downwind run, the OluKai crew came up with a backup 'beach race' event inside the reef at the traditional finish line of Kanaha.
James Casey and Annabel Anderson were victorious (see: 2017 OluKai race results), though credit to every paddler who braved the conditions and made it to the start line.
This certainly wasn't Olukai as we know it, but this year's race definitely won't be forgotten any time soon.