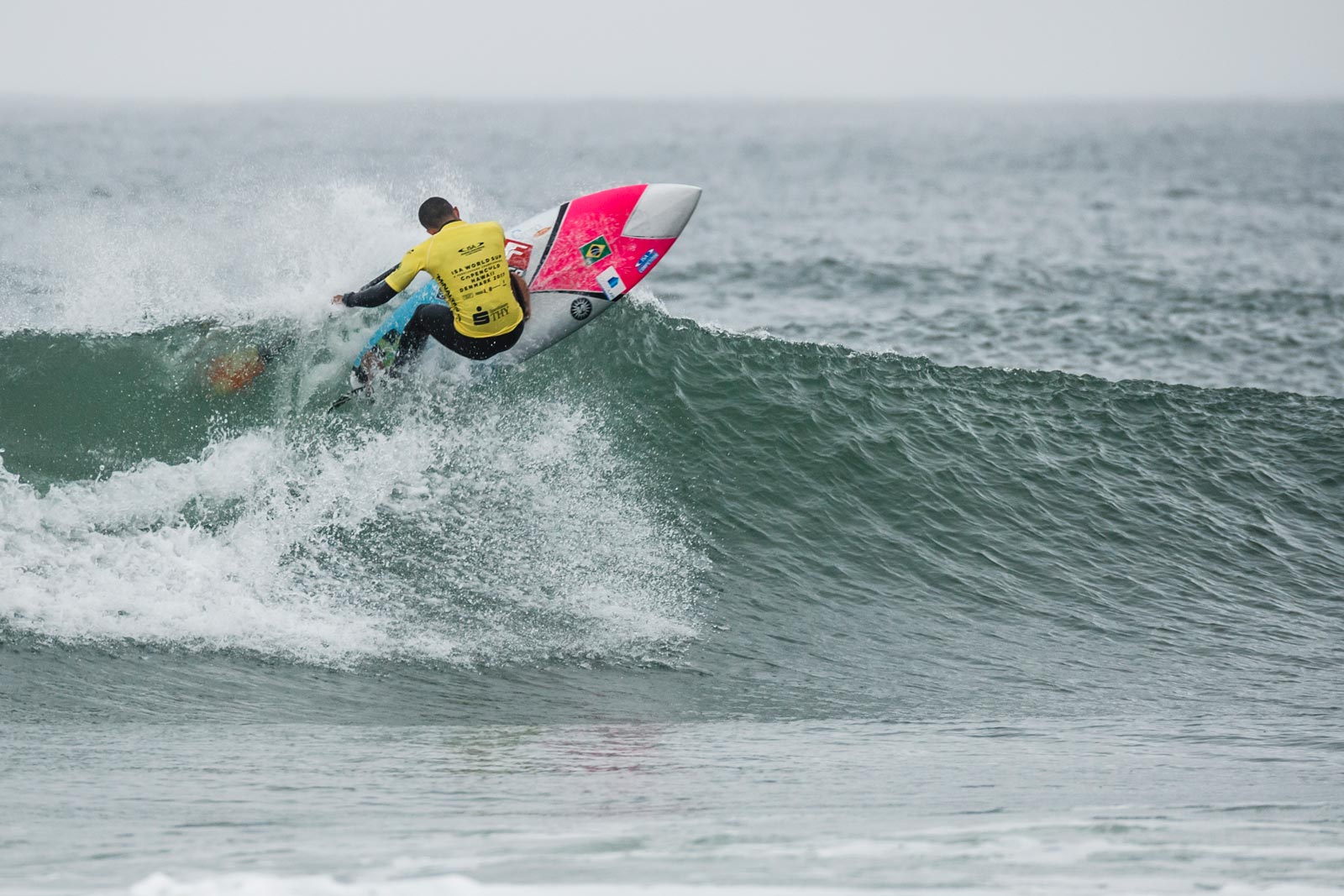 September 7, 2017
by Christopher Parker (@wheresbossman)
ISA Worlds: Aussie Shakira Westdorp and Brazilian Luiz Diniz Win SUP Surfing Gold
Shak goes back-to-back: Australia's Shakira Westdorp has defended her surfing gold medal here at the ISA Worlds in Denmark, repeating her heroics from Fiji 12 months ago to give Team Australia 1000 valuable team points after outlasting France's Justine Dupont.
Brazil's unheralded new superstar Luiz Diniz took out the men's final after surfing in a different league all day, with Aussie Harry Maskell falling just one step short of giving the Aussies a golden double. Interestingly: Brazil, Australia and France all featured surfers in both the men's and women's finals.
After a wild and windy start to the morning, in which it looked like any sort of competitive surfing would be near impossible, the conditions did a full 180 as the wind swung offshore and Vorupør turned into a clean, fun little beach break.
For a full recap, results, photos and video, head over to the official event site.
GOLD: Shakira Westdorp (Australia)
Silver: Justine Dupont (France)
Bronze: Emmy Merrill (USA)
Copper: Aline Adisaka (Brazil)
GOLD: Luiz Diniz (Brazil)
Silver: Harry Maskell (Australia)
Bronze: Benoit Carpentier (France)
Copper: Mo Freitas (Hawaii)