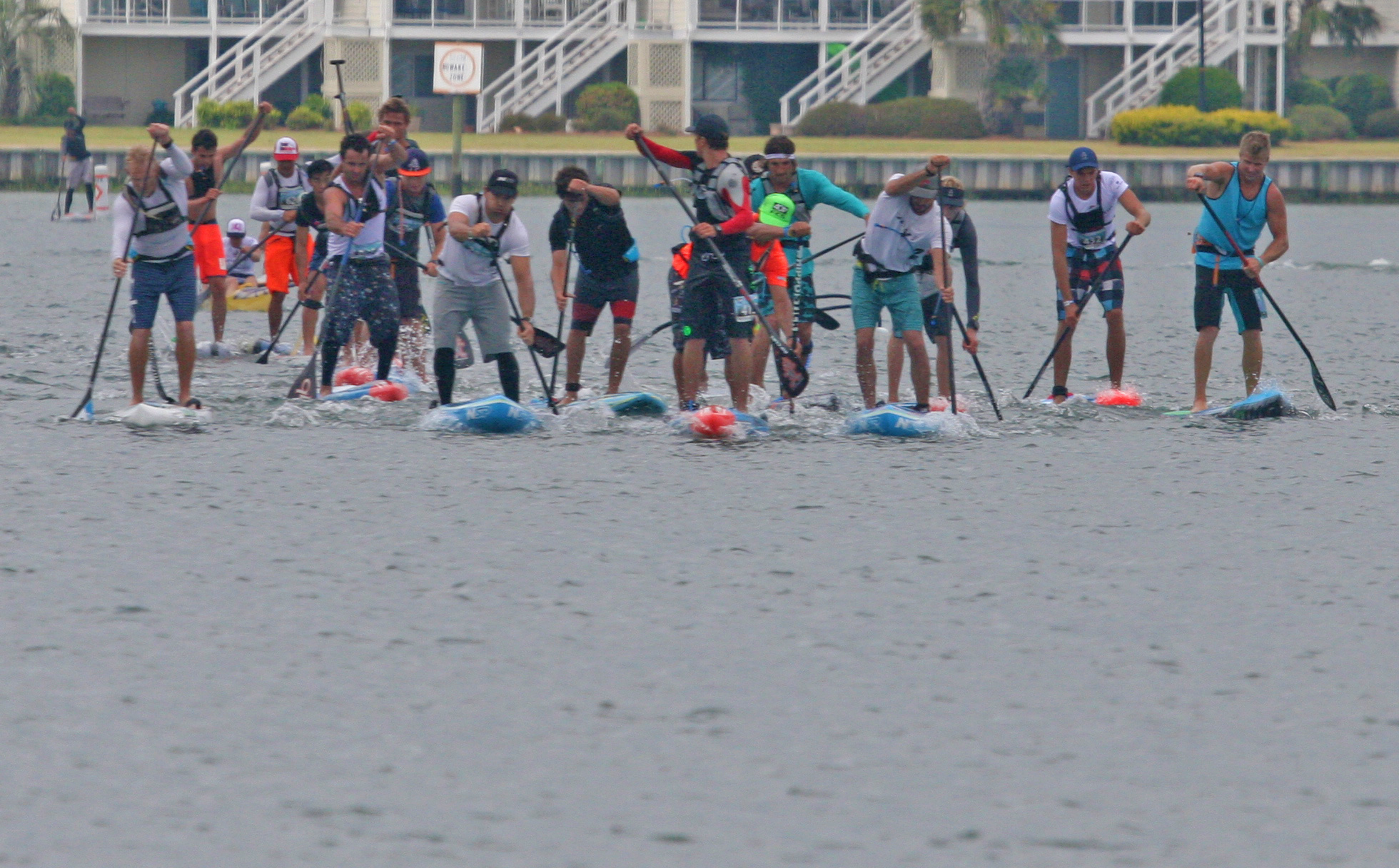 April 19, 2017
by Christopher Parker (@wheresbossman)
Carolina Cup Live Stream Guide (When/Where/How to Watch the First Major Race of the Season)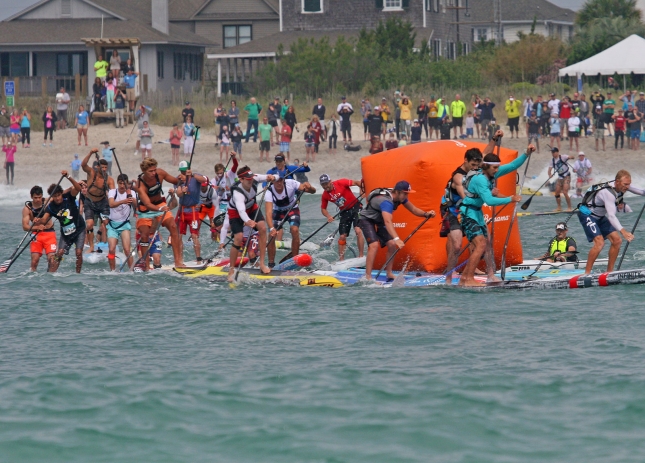 [notdevice] [/notdevice]
We're only three days away from the first major race of the season, with the intensely-competitive West Marine Carolina Cup set to crown fresh champions and create new story lines that will set the tone for the rest of the year.
SUP Racer is on location at the host resort, the Blockade Runner in Wrightsville Beach, and we're getting ready to bring you a front row seat with our Carolina Cup Facebook Live Stream presented by Quickblade Paddles from 10am on Saturday morning.
With almost all of the world's top ranked athletes on the start line, the 7th Annual Carolina Cup is set to be an absolute cracker of a race.
Here's when/where/how to watch plus a run down of our Friday night preview show.
---
FRIDAY
The Quickblade 'Preview & Predictions' Show @ 4pm
Streaming Live on SUP Racer's Facebook Page
We'll be joined by Quickblade founder and icon of the sport, Jim Terrell, to preview the big race and throw out a few bold predictions. You'll be able to interact, ask us questions and share your own predictions, while we might even have a couple of special guest athletes jump in the hot seat for a Q&A.
4pm Friday in Carolina = 10am in Hawaii and Tahiti, 1pm in California, 7pm in France, and 6am Saturday in Australia
Friday Night Talks with Travis Grant and Danny Ching @ 5pm
One of the Carolina traditions is the Friday Night Talks, where a legend of the sport gives a speech on the lawn of the Blockade Runner. Past editions have included Dave Kalama and his "Don't Get Back In The Boat" motivational pep talk, and this year we've got two more luminaries in Travis Grant and Danny Ching.
We'll try our best to keep our live stream running after the Quickblade Preview Show and bring you a front row seat.
Athlete Autograph Session @ 6pm
Straight after that it's the famous Carolina Cup Autograph Session, where 10-15 of the top athletes sit down and make time for the kids (and more than a few stoked out adults) to get autographs and selfies with the star paddlers.
Assuming SUP Racer's internet/battery supply is still going strong at that point, we'll give you a look at what's happening behind the scenes and bring you a few words from each of the top paddlers.
---
SATURDAY @ 10am
The West Marine Carolina Cup Facebook Live Stream presented by Quickblade
Streaming Live on SUP Racer's Facebook Page
This is the main event.
We'll have complete, start-to-finish coverage of the 13 mile Elite Graveyard Race, where dozens of the world's best will battle it out for a chance to have their name engraved on the most famous cup in the sport.
The race begins at 10am local time, and we plan to be on the air about 15 minutes before that for a quick preview. Don't expect an ESPN-level production, but do expect a front row seat for the first major race of the season.
I'll be out on a boat following the leaders around the entire course. I won't just point the camera at the action, I'm also going to try and bring you the story and feeling of this great race through play-by-play commentary and athlete insights.
And because we're doing this through the awesome Facebook Live platform, you'll have the chance to interact, throw us some questions and give shout outs to the paddlers as they battle around this grueling course.
The forecast is looking just about perfect, with 30 degree sunshine (86'F), sunny blue skies and light winds blowing in the right direction. It should be an absolute cracker of a race.
Here's exactly when to sit down and take your front row seat around the world:
10am Saturday in North Carolina =
4am in Hawaii/Tahiti
7am in California
3pm in the UK
4pm in France/Spain/Germany
4pm in South Africa
11pm in Japan
Midnight Saturday night in Australia
2am Sunday morning in New Zealand
The plan is to be on air about 10-15 minutes before the race starts (i.e. 9:45am local time)
---
Most Competitive Cup Ever
So what can we expect on Saturday? For one, we can expect an intense showdown, particularly in the men's race where the field is beyond stacked.
The 7th annual edition is going to be the most competitive Carolina Cup of all time, going about 10 Race Index points higher than it did last year, which is why it got a mammoth 7-star rating on SUP Racer's Season 2017.
Looking at the world's top 40 ranked guys, I can pick around 30 leading athletes that'll be lining up on Saturday. That's unheard of in our sport of outside Dana Point and Hood River.
We've got 8 of the top 10 in Connor Baxter, Michael Booth, Travis Grant, Titouan Puyo, Mo Freitas, Danny Ching, Georges Cronsteadt, Arthur Arutkin. Any of those guys could win it.
Throw in other international-level competitors such as Leo Nika, Toby Cracknell, Bruno Hasulyo (watch out for this guy…), Vinnicius Martins, Trevor Tunnington, Kelly Margetts, Steeve Teihotaata, Giorgio Gomez, Beau O'Brian, Zane Schweitzer, Josh Riccio, Rete Ebb, Martin Letourneur, Bullet Obra, Martino Rogai, Chuck Glynn, Chase Kosterlitz, Noa Hopper and probably a few dark horses I'm missing, and you can see just how tough this race will be (and how tough it's going to be to predict).
The field is beyond stacked, and I think anyone that makes the top 20 on Saturday deserves a medal.
For some context: When I did the Graveyard Race back in 2014 I finished around 30th. If I did it this year I'd probably be lucky to finish top 100 (there are around 150 starters in the elite race along with 500 or so in the separate open races), which highlights just how deep the men's field runs these days.
We've had the world's best paddlers competing in Carolina for a few seasons now, but it's the depth of talent that's really risen this year. Hell just finishing top 50 and picking up a few points for the world rankings will be a real mission.
The women's field is missing a few of the top athletes but it'll still very competitive.
Can anyone possibly match Annabel Anderson, who doesn't just win this race but destroys it?
Last year's runner-up Candice Appleby and young gun Fiona Wylde will probably give the world number one the closest checking, but keep a very close eye on Frenchwoman Olivia Piana who I predict will turn more than a few heads.
We've also got Florida's Seychelle Hattingh and local hero April Zilg holding it down for the East Coast.
But one of the great things about Carolina is that it highlights how paddleboarding is about much more than just the pros.
On Saturday, we're going to see hundreds and hundreds (and hundreds) of first timers, weekend warriors, masters, juniors, and everyone else that helps make this sport great line up on the shores of Wrightsville Beach for the 3 mile and 6 mile open events, which compliment the main event, the 13 mile Elite Graveyard Race (see the Carolina Cup course maps).
The Carolina Cup is more than just a race, it's a festival. And if you follow SUP Racer on Facebook and Instagram over the next few days, we're going to bring you a front row seat of all the festivities.
Stay tuned.