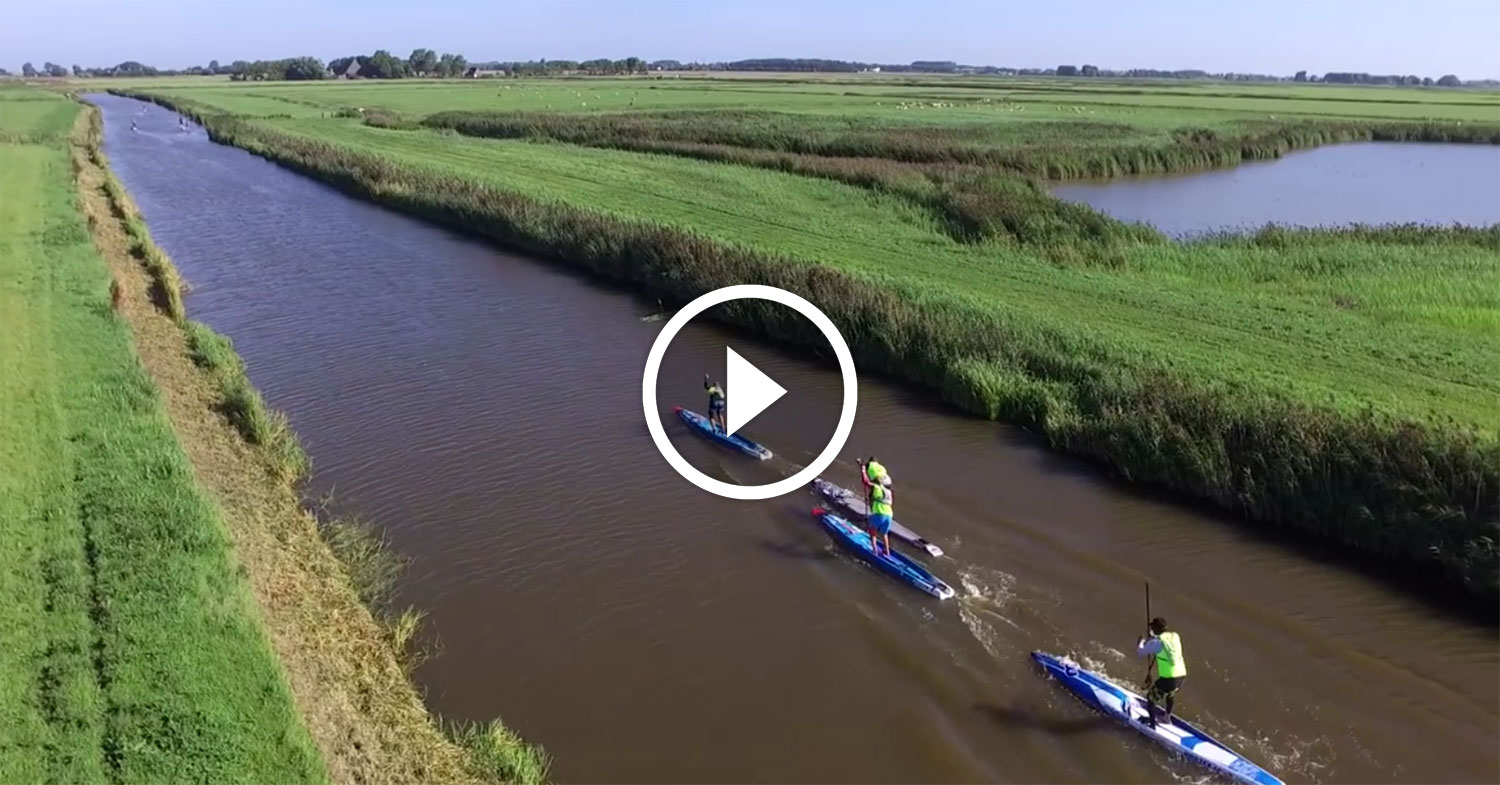 September 13, 2016
by Christopher Parker (@wheresbossman)
220kms in 27 Minutes: Daily Video Highlights from Every Stage of the 11 City Tour
The epic adventure that is the SUP 11 City Tour has been completed for another year, however the memories will linger long.
The 8th annual edition of this iconic race saw records on all fronts, from the massive participation (almost 200) to the number of countries represented (27) to the incredible amount of sunshine the competitors were bathed in (the weather was perfect this year), this small, rural corner of the Netherlands certainly turned it on over the past week.
(More coverage: 2016 SUP 11 City Tour Results/Recap)
But in case you're unfamiliar with this classic race (or even if you are), you can now enjoy some quality highlight reels from all five days, and all five stages of this epic adventure. These daily video recaps give you a great insight into what can only be described as a unique and very special stand up paddle boarding race (one that you should pencil in on your 2017 calendars).
Enjoy…
Stage 1 (43.3km)
Stage 2 (45.5km)
Stage 3 (41.3km)
Stage 4 (42.6km)
Stage 5 (27.2km)