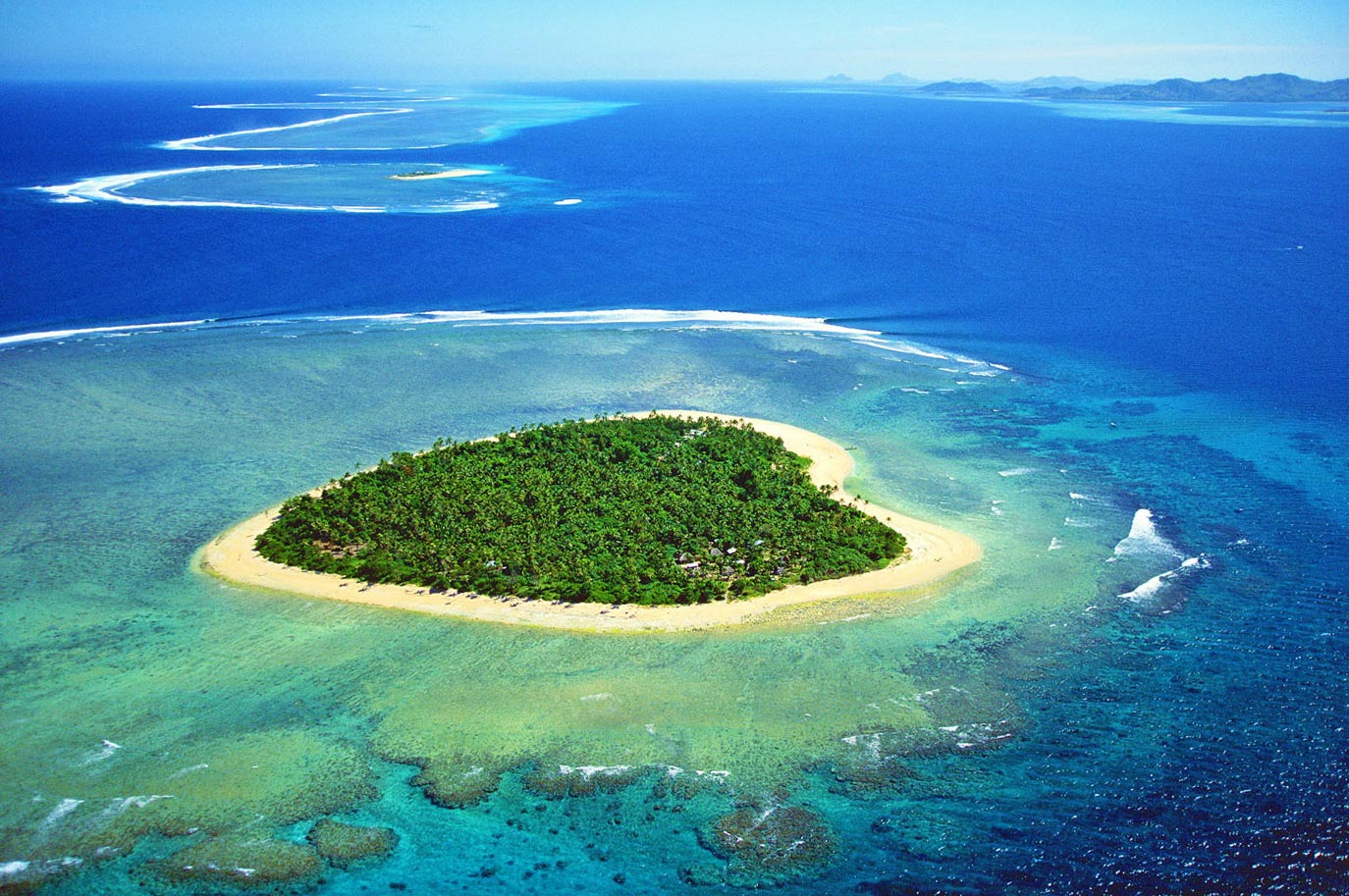 October 25, 2016
by Christopher Parker (@wheresbossman)
Which Flags Will Be Flying in Fiji? Here's the Official List of Nations Competing at the ISA Worlds in November
It's been a whirlwind year of racing but there's still at least one big event left: The ISA Worlds in Fiji from November 12-20.
The World Championship is certainly a unique fixture on the international calendar, with athletes battling for both individual glory and national pride over more than a week of stand up paddle racing, surfing and traditional paddleboarding events. Now in its fifth year, the Worlds have come a long way since the early days way back in Peru 2012.
So with less than three weeks til the opening ceremony, it's about time to look at which nations will be flying the flag this year — down below you'll see the official entry list as it currently stands.
We've got most of the usual suspects in there but we've also got a few debutantes, including the likes of India, the Cook Islands and the host nation of Fiji itself.
I also get the feeling the "Big Three" (Australia, the USA and Hawaii) will have some company at the top of the teams leaderboard, with the French in particular looking very strong this year.
Team France will be led by world-beater Titouan Puyo (the 2014 ISA gold medalist), who's joined by Arthur Arutkin and the under-rated Olivia Piana (who scored 4th at the PPGs earlier this month). Throw in their SUP surfers, who I don't think have ever missed out on the medals, plus the fact the Frenchies are finally sending some prone specialists, and "Les Bleus" could easily keep pace with the powerhouse nations.
I don't believe Team New Zealand is 100% confirmed but they will likely have a strong all round team. They pushed Australia all the way to the line in last year's team relay and they'll probably be up there again this time. Just like the Aussies, NZ has the benefit of competing in their own backyard for once; instead of flying for 24+ hours, it's a simple, direct, 3 hour flight to Fiji.
The Aussies will look to current world number two Michael Booth to repeat his Pacific Paddle Games heroics and bring home the distance race gold, with James Casey (distance), Toby Cracknell (course), Lincoln Dews (course), Terrene Black (distance) and Karla Gilbert (course) all in contention for a medal as well. Throw in world class surfers Jackson Close, Harry Maskell and Shakira Westdorp, along with a few near-unbeatable prone paddlers led by Jordie Mercer, and the Aussies will most likely start favourites to reclaim the teams trophy from the Americans.
Speaking of the yanks, I believe Team USA will feature Giorgio Gomez, Chuck Glynn, Slater Trout and Candice Appleby in the racing, with Sean Poynter, Giorgio and Izzi Gomez in the surfing. That's solid. Though it appears 2015 gold medalist Danny Ching, who's had a light racing season after the birth of his first child earlier this year, won't return.
Hawaii will carry plenty of promise and potential this year, with Connor Baxter, Kai Lenny, Mo Freitas and Zane Schweitzer all penciled in. Edit: Mo Freitas is out due to the back injury he's been struggling with for the past few months. Talia Decoite (distance) and the up-and-comig Annie Reickert (course race) are also now confirmed. Edit #2: Connor Baxter is out, citing exhaustion after his incredibly long (and intense) race season.
There are usually some last minute changes with the teams at this event, so I'm not going to try and make any predictions until I'm actually in Fiji and can see who's who. But right now I'd say AUS/USA/HAW/FRA/NZL are the big five, with Brazil and South Africa probably right on their tails. Spain always punches above its weight, but I believe they're still trying to pull a team together on a limited budget, while unfortunately it doesn't look like Team Mexico – one of the staples of this event – will be returning this time.
There are 29 nations below, with 4 of them listed as "tentative". I'm pretty sure Germany has already pulled the pin, so that means it'll be somewhere between 25 and 28 teams. The record turnout for this event is 27 nations (at both the 2014 and 2015 Worlds; there were 17 nations in 2012 and 22 in 2013), so it seems to be on track for about the same amount this year.
Several teams have struggled to fully fund their trips to the remote South Pacific location though, so while there will be plenty of flags flying at the opening ceremony, I expect the overall athlete numbers to be down on last year; there will be quite a few skeleton teams where just one or two athletes are representing.
Another big issue is board transport. It's always an issue, but given the location it seems to have been amplified this year, with a lot of teams still scrambling to find a solution to the age old problem of "Can I get my race board on the plane?" To make matters worse, the ISA isn't providing backup race boards to the teams anymore, while there isn't much of a local market for race boards within Fiji, so I daresay there will be a few nervous paddlers standing at check-in counters at various airports around the world next month.
There are also still a couple of question marks over the course, in particular the technical race that was moved from the placid Denerau Island to the unforgiving outer reef at Cloudbreak. I'm not sure if that's final or not, but either way we'll have more on the course maps later this week.
Though no matter what the athletes have to do to get there, I'm pretty sure everyone that arrives in Fiji next month will be pretty damn stoked. Just look at that photo above. I mean, c'mon, who doesn't want to go to Fiji for a couple of weeks?
I know I certainly do, meaning SUP Racer will be on location before, during and after the event to bring you all the behind-the-scenes insights and updates. There will also be the usual live webcast, which will be streamed right here on supracer.com every day of the event.
[notdevice]
---
[tminus t="2016-11-11 16:00:00″ style="hoth" omitweeks="true" /]
[/notdevice]
---
2016 ISA Worlds in Fiji: Nations
This list is subject to change (there are often one or two last minute team withdrawals or changes to the athlete lineups). You can see the full teams sheet over on the official event site, however several nations are still blank, while some of those that have listed their athletes are still yet to lock in all of their athletes.
Argentina
Australia
Austria – tentative
Barbados – tentative
Brazil
Canada
Colombia
Cook Islands
Costa Rica
Denmark
Fiji
France
Germany – tentative
Great Britain
Hawaii
India
Ireland
Japan
New Zealand
Panama – tentative
Peru
Puerto Rico
Slovenia
Spain
South Africa
Sweden
Switzerland
Tahiti
United States
…and for the vexillologists out there, here's the line-up of flags: