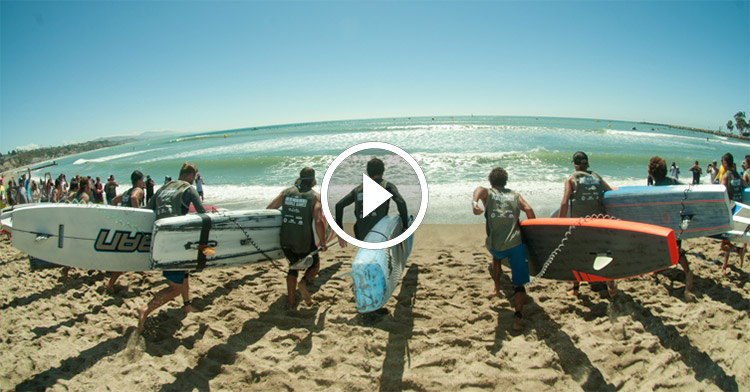 September 30, 2016
by Christopher Parker (@wheresbossman)
Pacific Paddle Games: VMG Facebook Live Stream Replay
---
---
Full replay of our VMG Facebook Live stream from day 1 of the Pacific Paddle Games here in California.
That was an awesome morning of racing, with some big names impressing and a few dark horses announcing themselves. Check back tomorrow at 11am local time for the official Pacific Paddle Games webcast. The pre-show with Dave Kalama will be on air @ 11:10am, with the first quarter-final on the water at 11:40am.
The official webcast will be running Saturday and Sunday, so make sure you tune in for that. Hopefully our fun on Facebook gave you an interesting little window into today's action (apologies for the battery issues!), but tomorrow it definitely goes up a level: This will be a fully legit stream with five camera angles, live drone stream and a host of commentators that include Dave Kalama.
In the meantime, you can get the FULL RESULTS over on the official site.
---
[notdevice][fbvideo link="https://www.facebook.com/supracerr/videos/1120908151326568/" width="645″ height="363″ onlyvideo="1″][/notdevice][device][fbvideo link="https://www.facebook.com/supracerr/videos/1120908151326568/" width="322″ height="181″ onlyvideo="1″][/device]
[notdevice][fbvideo link="https://www.facebook.com/supracerr/videos/1120996437984406/" width="645″ height="363″ onlyvideo="1″][/notdevice][device][fbvideo link="https://www.facebook.com/supracerr/videos/1120996437984406/" width="322″ height="181″ onlyvideo="1″][/device]
[notdevice][fbvideo link="https://www.facebook.com/supracerr/videos/1121014607982589/" width="645″ height="363″ onlyvideo="1″][/notdevice][device][fbvideo link="https://www.facebook.com/supracerr/videos/1121014607982589/" width="322″ height="181″ onlyvideo="1″][/device]
[notdevice][fbvideo link="https://www.facebook.com/supracerr/videos/1121022651315118/" width="645″ height="363″ onlyvideo="1″][/notdevice][device][fbvideo link="https://www.facebook.com/supracerr/videos/1121022651315118/" width="322″ height="181″ onlyvideo="1″][/device]