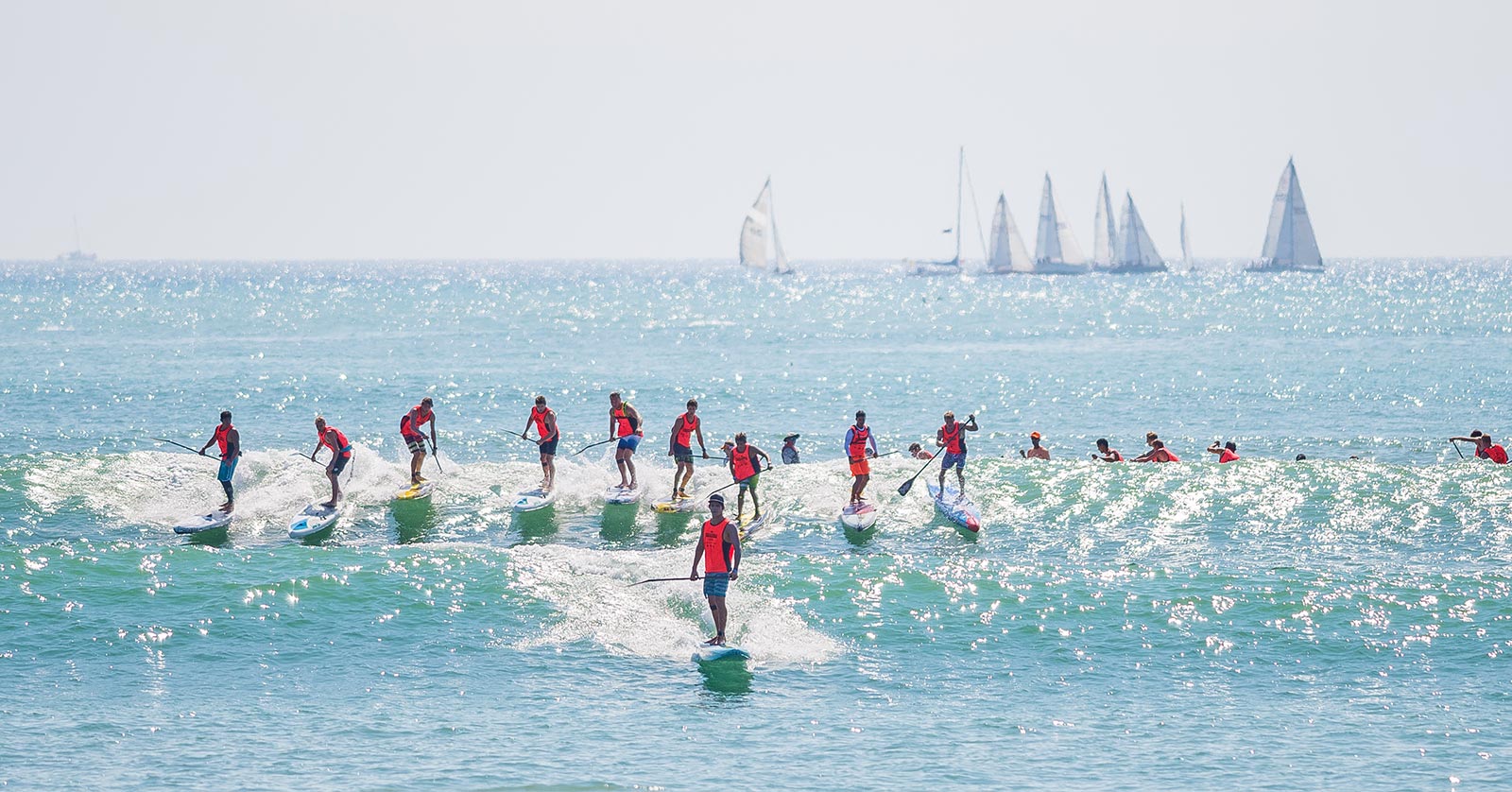 June 2, 2016
by Christopher Parker (@wheresbossman)
Pacific Paddle Games Announces $60,000 Prize Purse as Salt Life Signs Multi-Year Presenting Sponsor Deal
The crew behind the Pacific Paddle Games have just announced a record $60,000 prize purse for the 2016 Pacific Paddle Games presented by Salt Life, with the salty apparel brand signing on for a further three years to guarantee the longevity of SUP racing's premiere event.
The PPGs debuted last year as a virtual replacement for the long-running Battle of the Paddle, returning the sport to its "spiritual home" of Doheny State Beach in Dana Point, California in the process. The 2016 Pacific Paddle Games will once again be held on the first weekend of October, however this year it'll be a three-day event from Friday to Sunday (September 30th – October 2nd).
The 2015 event was blessed with a strong south swell that produced some memorable images of SUP carnage racing, with the event continuing the BOP's tradition of attracting the most competitive international field of the season. The 2016 edition is expected to attract a similarly-elite field, and indeed it's already listed as one of the few 6-star events as far as the SUP Racer World Rankings are concerned.
Apart from the main elite racing divisions, the standard open races will also return along with the awesome Grom Races, which were one of the highlights of the inaugural event.
With $60k on the line, the PPGs trumps its own world record prize purse from last year, when there was an overall purse of $55k ($51k for SUP and $4k for prone). The exact prize money split has not yet been announced, but last year it was gender equal so I'd expect the same in 2016.
Prize money isn't the only change in store for this year though, with plenty of new features expected to be announced over the coming weeks.
The event is organised by The Enthusiast Network (TEN), the parent company of SUP the Mag and the same group responsible for the SUP Awards, which will once again be held a couple of days before the race.
There's plenty more info on the official site, and you can also relive last year's Pacific Paddle Games with this awesome Rogue Recap: