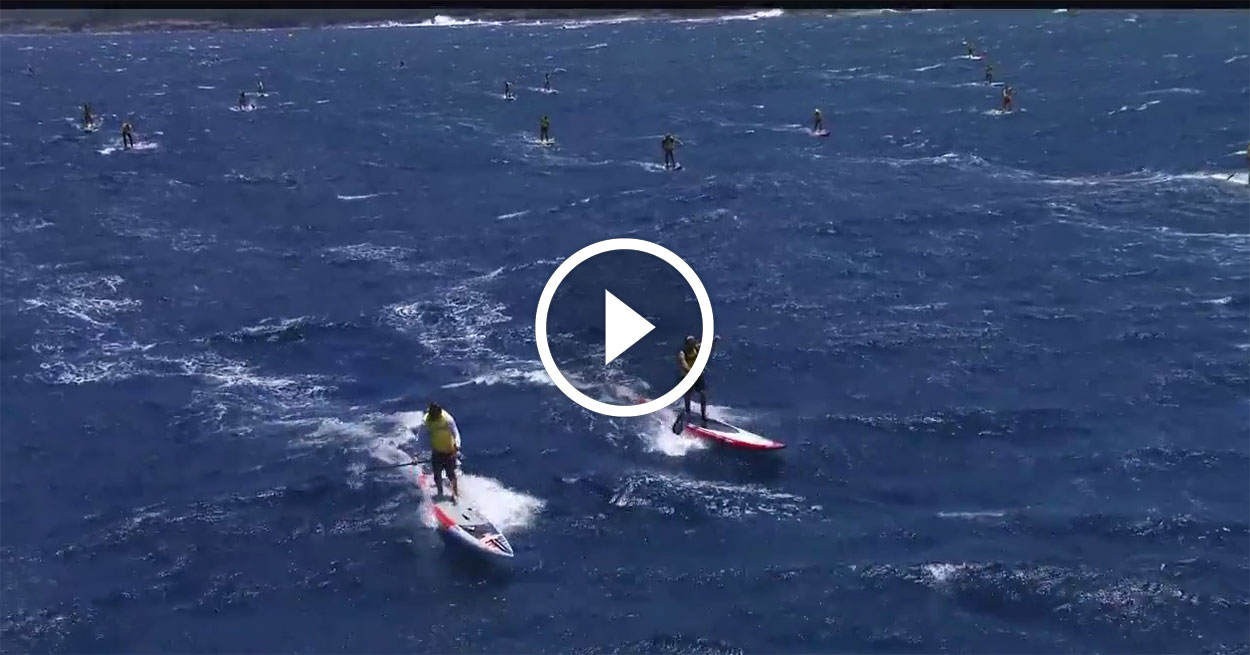 May 2, 2016
by Christopher Parker (@wheresbossman)
WATCH: Aerial View of the 2016 OluKai Ho'olaule'a on Maui
Check out this awesome aerial footage from the 8th Annual OluKai Ho'olaule'a, which was held Saturday on Maui and from which Connor Baxter and Sonni Hönscheid emerged victorious against an all-star field.
The OluKai Ho featured another massive turnout this year, with over 300 paddlers once again hitting the world famous Maliko downwind run on Maui's north shore. Connor once again claimed the title (for a record fifth year in a row), while Sonni claimed her maiden win.
Other standout performances came from runners-up Mo Freitas and Kathy Shipman, as well as Matt Nottage, Travis Grant, James Casey, Dave Kalama, Terrene Black, Devin Blish, Amy Woodward, Talia Decoite and many more. Check out the complete 2016 OluKai Ho'olaule'a results for a full recap.
Thanks to Ocean Paddler TV for capturing the chopper footage (and to Marko Notar for scoring the great angle from up on the cliff above Maliko Gulch). Watch for the full length Ocean Paddler TV production to drop in the next couple of weeks.
Featured in this clip: James Casey, Mo Freitas, Connor Baxter, Amy Woodward, Sonni Hönscheid and Kathy Shipman.
Wanna see more great paddleboarding videos? Head over to /v for 400 more of the best from around the world.