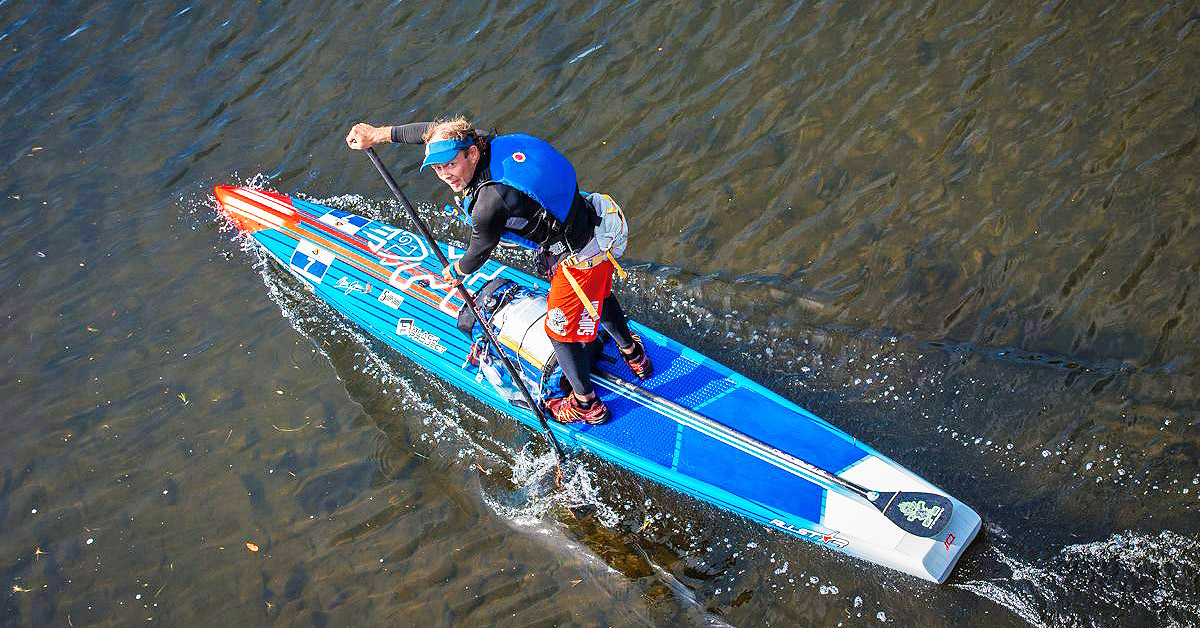 September 16, 2016
by Christopher Parker (@wheresbossman)
Bart de Zwart Never Stops: Mr. Endurance Tackles Canada's 220km "Muskoka River X" Race This Weekend
In brief: Fresh off his tour of the 11 cities in Holland, Mr. Endurance Bart de Zwart is already on to his next challenge: the Muskoka River X race in Canada this weekend.
This will be the fourth event in a six-race series of the world's longest stand up paddle races that Bart is completing this year. His tour started in June with the beyond-comprehension 715km epic voyage along the Yukon River in Canada, before hitting an even greater challenge, the absolute non-stop MR340 race along the Missouri River (547kms).
Last week it was the 220km 11 City Tour, and this weekend in Canada it's the same distance, meaning Bart will have paddled more than 1,700 kilometres in his four most recent races. That's got to be something of a record right there.
Not only is Bart looking to win the 220km Muskoka River X race for the third year in a row, he's also entered into the most extreme version of the race: the non-stop, unassisted, no-refueling, no-GPS-allowed "Coureur des Bois" division (which loosely means Runner of the Woods in French).
We'll let you know how Bart goes after the weekend, in the meantime you can catch up with his earlier exploits here:
– Bart de Zwart's Yukon River Quest
– Bart de Zwart's 340 Mile Paddle Along the Missouri River