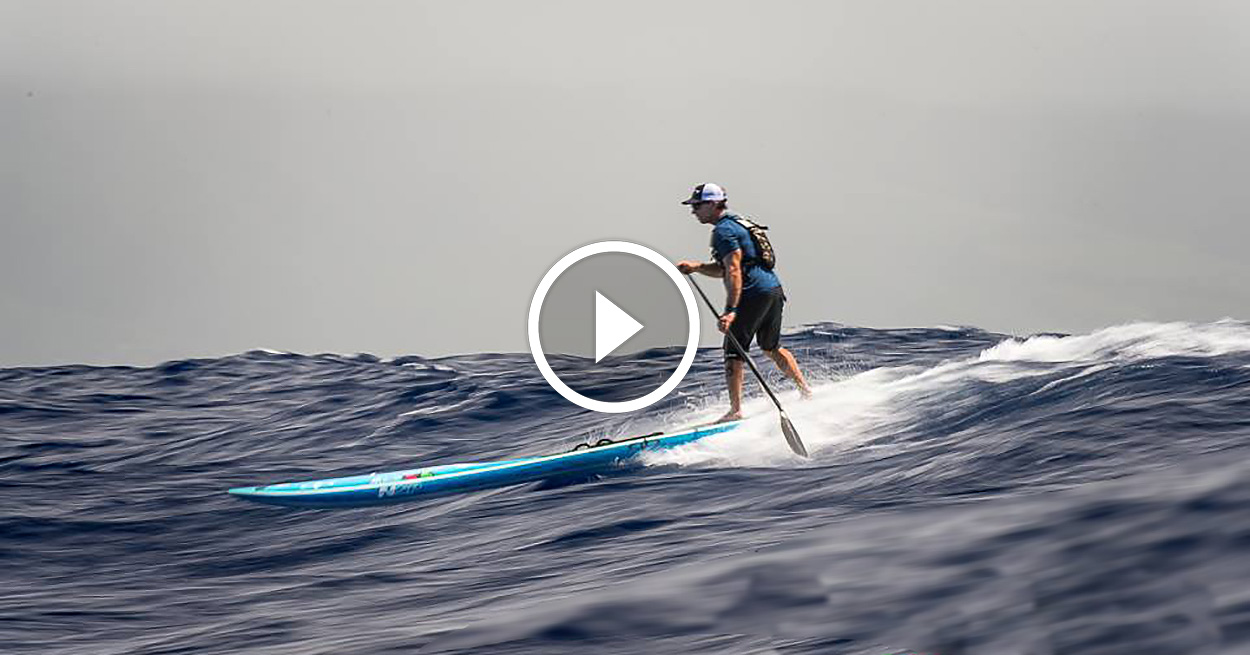 July 19, 2016
by Christopher Parker (@wheresbossman)
WATCH: Insights and Highlights from the Maui2Molokai Race
Just in case you couldn't make it to Hawaii on the weekend, here's a great clip from Saturday's big Maui2Molokai race, aka M2M, featuring some insightful athlete interviews and plenty of endless downwind glides.
The 7th annual channel crossing from Maui to Molokai saw Connor Baxter extend his record winning streak — he has, quite incredibly, won every single edition of this event — while Devin Blish claimed her second crown in the space of 24 months. There were also stand out stand up performances from the likes of Travis Grant, Matt Nottage, Vinni Martins, James Casey, Terrene Black, Annabel Anderson and plenty more.
Stormy conditions prevented it from being an all-time downwinder, however the middle 15km still produced some epic bumps that helped make this one of the fastest crossings ever (Connor was just a few minutes outside his course record).
For the gear geeks, the video gives us a great look at some of the bold new board designs that have appeared recently, with Jimmy and Nottage both riding 17′ dugouts that were developed back in Oz by Marcus Tardrew (more on these new boards next week).
Watch the full video above, which comes via Mike from Jucker Hawaii (and Stand Up Magazin), then relive the race with our recap and results from Maui2Molokai 2016.
You can also find some awesome photos over on Facebook courtesy of the always on it 808photo.me, including this gem of runner-up Travis Grant.
[notdevice][/notdevice][device][/device]