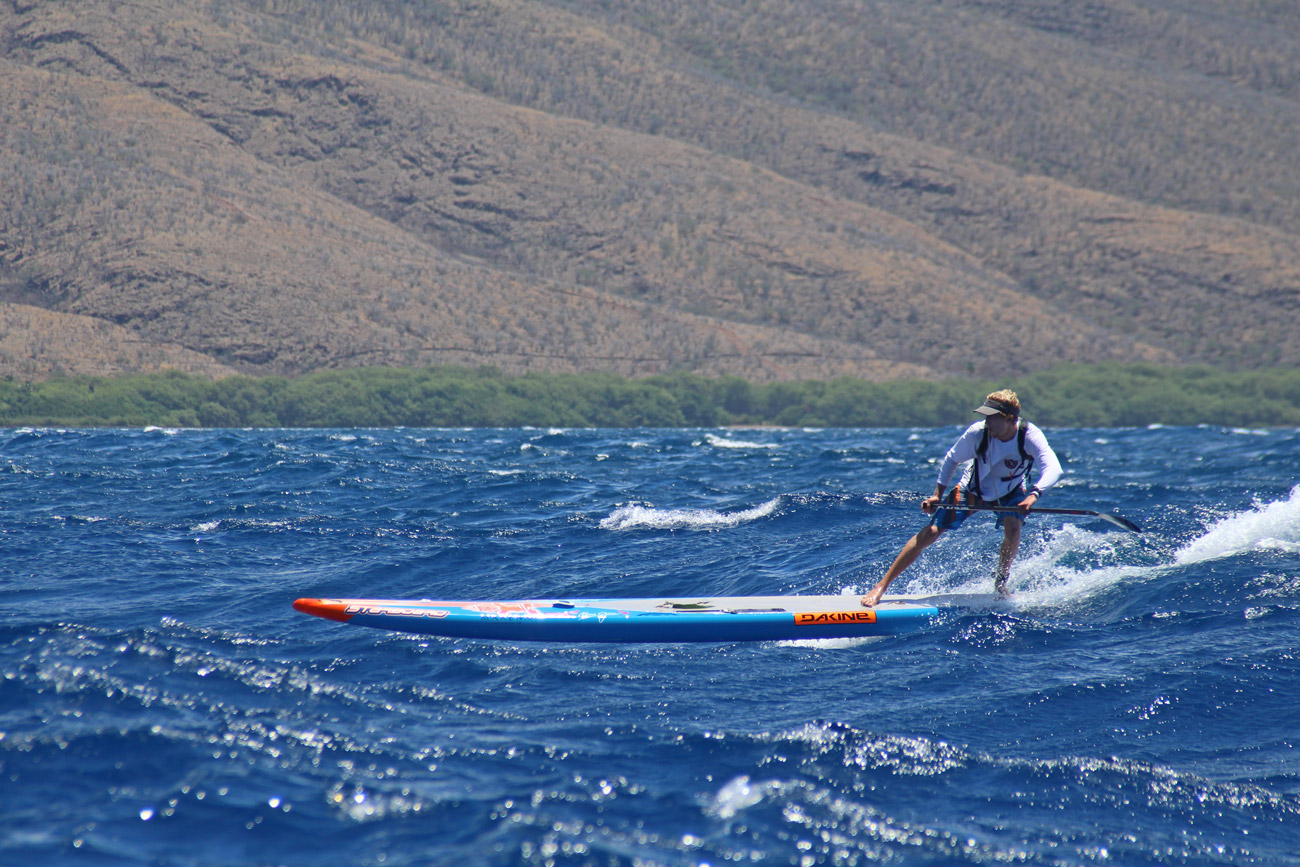 July 14, 2016
by Christopher Parker (@wheresbossman)
This Weekend: Downwind Month in Hawaii, EuroTour in Italy and OceanFest in San Clemente
It's another big weekend of SUP racing around the world, with the northern summer heating up and great events happening everywhere from Europe to California to Hawaii and plenty more places in between.
Can anybody catch Connor in Hawaii? And will the Italians continue their domination of the EuroTour podium? Let's take a closer look…
---
Maui 2 Molokai
July is "Downwind Month" in Hawaii, and the festivities are in full swing as we reach the halfway point of the show. This weekend we've got one of the two headline acts, Maui 2 Molokai (M2M), which forms a double header alongside it's older brother, the uber-prestigious Molokai 2 Oahu (M2O).
While M2M has always been seen as a warm-up for the big dance at the end of the month, the event is quickly becoming a significant race in its own right. This year we've listed the Maui 2 Molokai showdown as a 3-star event on the SUP Racer World Rankings, with a very solid lineup of international names set to battle across the channel.
But if past years are anything to go by, everybody will be chasing one man on Saturday: Connor Baxter.
Quite amazingly, not only has Connor never lost this race, but no other guy has ever won it.
Connor claimed the inaugural M2M back in 2010 as a scrawny little teenager, and has gone on to salute every 12 months since. If the Starboard superstar wins this weekend it'll be a seventh straight title, which is by far the longest winning streak in the men's sport and matches Andrea Moller's 7-in-a-row at OluKai.
But Conbax will definitely be in for a tough contest this year, with a strong Aussie contingent out in full force — expect experienced ocean paddlers such as Travis Grant, Jimmy Casey, Matt Nottage, Kelly Margetts and Toby Cracknell to all feature at the pointy end of the field.
We'll also see Brazil's international star and one of the top finishers at Molokai last year, Vinnicius Martins, as well as the Maui guns such as Jeremy Riggs. In the 14′ stock class, names to watch will include the highly under-rated Josh Riccio and Maui wunderkind Kody Kerbox.
Though in what could be an absolute world first, I've heard that both Zane Schweitzer and Kai Lenny are considering doing the race on a foil board, which would definitely turn a few heads…
On the women's side, Aussie contender and 2013 Molokai champ Terrene Black will be one to watch, though we're yet to confirm whether defending champ Andrea Moller and current Molokai/OluKai title holder Sonni Honscheid will compete. I believe Annabel Anderson is also confirmed to race, though she'll probably be in the stock 14′ class, which will handicap her against the unlimiteds of the other top women.
When the wind is firing, Maui 2 Molokai is arguably the greatest downwind run on the planet, with open ocean bumps that peak almost like breaking waves — Connor once told me about the time he and Dave Kalama surfed the same bump together for more than a minute.
So check back on Saturday afternoon for results from this year's crossing, and look out for some great photos and videos shortly after that.
---
EuroTour Italy
The inaugural "Noli SUP Race" marks the 11th week of the marathon EuroTour, with many of Europe's finest set to battle it out against the stunning backdrop of the Italian Riviera.
SUP Racer has been camped out in the picture postcard perfect town of Noli all week, and it looks set to be a great race on Saturday with a strong field and perfect conditions for paddling.
https://www.instagram.com/p/BHzGy8MgP-y/
The Italian athletes, who have been the real standouts on the EuroTour this year, will be very keen to fill the podium in their home country. Look for guys like Leo Nika and Paolo Marconi to lead the way, though France's Martin Letourneur will be keen to spoil the party.
On the women's side, Spaniard-turned-Italian-local Susak Molinero is looking for her third straight EuroTour win in a row, which would match Sonni Honscheid's record (Leo became the winningest male athlete of the summer in Finland last week — he's currently on three wins vs. Connor and Boothy on two apiece).
Keep an eye out for results from Noli on Saturday afternoon, and definitely check back on Sunday for what I expect will be some spectacular photos and videos…
---
San Clemente Ocean Fest
The other big race this weekend is happening at the "spiritual home" of SUP racing: San Clemente, California.
This is, rather incredibly, the 40th annual edition of this iconic race, with a full weekend of SUP racing scheduled alongside traditional lifeguard races and beach festivities.
Look for many of SoCal's finest to feature, including defending champ and top 10 world ranked athlete Shae Foudy.
We'll have all the results up on Sunday afternoon by the latest.