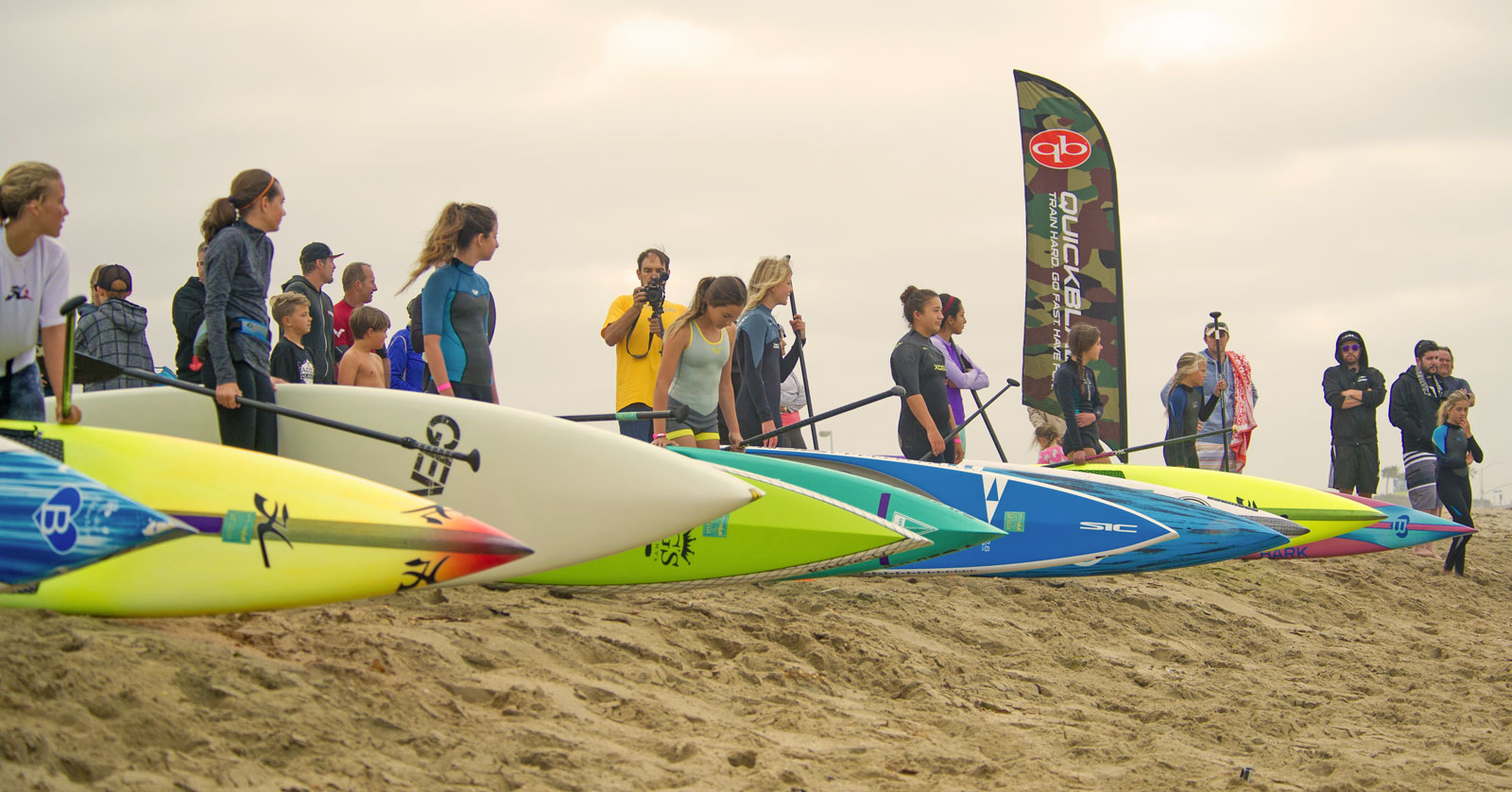 February 26, 2016
by Christopher Parker (@wheresbossman)
Quickblade and Infinity to Present the 4th Annual Junior Pro & Youth SUP Fiesta
Quickblade and Infinity have jumped on board (pun intended) to help support the future of the sport, co-sponsoring the 4th Annual Jr Pro & Youth SUP Fiesta. The event, which is organised by Performance Paddling founders Anthony Vela and Candice Appleby, has become the premiere showcase for the stars of tomorrow, with past champions including Mo Freitas and Fiona Wylde.
The 2016 Fiesta, which consists of SUP races and a SUP surfing contest, is set for May 7th & 8th in southern California. The racing will be held in the protected flat waters at the famed Newport Aquatic Center on the Saturday, while the surfing will go down at the event's original home of Bolsa Chica State Beach (next door to Huntington) all day on Sunday. Athletes from as far away as Europe and Australia have already been confirmed for what is the largest youth-only SUP event in the world.
The official event title is the "4th Annual Quickblade Jr Pro & Youth SUP Fiesta presented by Infinity," and it's great to see two industry stalwarts from the SoCal stand up paddling scene supporting the kids.
From the official press release, Candice Appleby had this to say:
"One of my favorite parts about the event is the friendships that have been formed in the last three years among the kids and their families. It's so fun to see how much the kids have improved year after year, and I love seeing new faces join in on the fun as well. This year it is very special having Quickblade as the title sponsor and Infinity the presenting sponsor. The support these two mom and pop, family run brands give to our sport is incredible. It's an honor to have them behind the SupFiesta in a major way."
While the Quickblade crew added:
"We get so many requests to support all kinds of races and events around the globe every year, we see this event as THE event that is really focused on what it's all about. It paves the way for these kids to have a "life-long" sport that they can grow old with and it gives kids a chance to meet other kids from around the World that they will have a close bond with for the rest of their lives."
Follow Performance Paddling on Facebook for more, or head over to the official site for event details and rego.
Past Event Champions:
2013 Noah Yap (Maui) Vanina Walsh (Oahu)
2014 Mo Freitas (Oahu) Fiona Wylde (Oregon)
2015 Mo Freitas (Oahu) Lara Claydon (Maui)
Jr Pro Alumni: Riggs Napoleon (Oahu), Noah Yap (Maui), Giorgio Gomez (Florida), Fisher Grant (Florida), Chris Rockwood (Florida), Ridge Lenny (Maui), Yuri Daberkow (Brazil), Kristi Page (Aus), Shelby Schweitzer (Maui), Sophia DeWolf, Natalia Smith (Kauai)