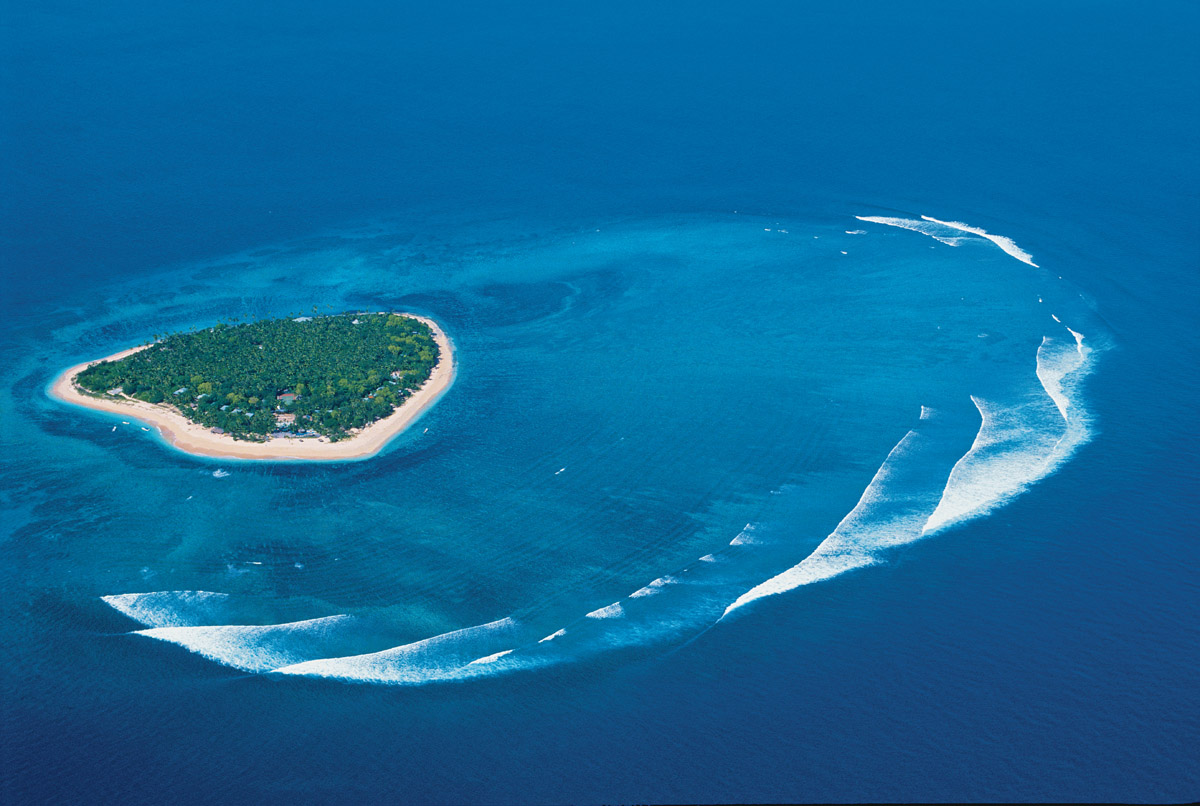 March 17, 2016
by Christopher Parker (@wheresbossman)
And the Winner Is…. Fiji

ISA World Championship Sets Sail for the South Pacific in November
It's official. After months of speculation, the International Surfing Association has secured Fiji as host of the 2016 ISA World Stand Up Paddle and Paddleboard Championship, an announcement that will no doubt be met with rapturous applause from the paddling community.
The 5th annual ISA Worlds are set for November 5th to 13th 12th-20th (UPDATE April 3rd: ISA just announced they're pushing the dates back by a week), and will feature roughly 200 athletes from two dozen nations competing in SUP racing, SUP surfing and traditional prone paddleboarding events that offer both individual gold medals and an overall team championship trophy.
ISA President Fernando Aguerre traveled to the island earlier this week to personally sign the agreement, which was spearheaded on the local side by Tourism Fiji. The event was confirmed on the official ISA site this afternoon.
It's hard to think of a more idyllic place to go paddling than in the South Pacific; Fiji is home to hundreds of picturesque, paradisaical islands that can be summed up in two words: dream destination. And in a further boost, the ISA has suggested the SUP surfing contest could potentially be held at Cloudbreak (pictured above), the world famous surf spot located off the iconic island of Tavarua (pictured below).
So to say this year's edition of the ISA Worlds has the potential to go "next level" would be an understatement.
While the lengthy delay in securing a host for the 2016 Worlds had become a talking point, that will surely be forgotten as soon as the athletes start dreaming of Fiji's postcard perfect blue waters. I've already spoken to a few paddlers that have said they'll be trying particularly hard to qualify for their national teams this year…
After Peru in 2012 and 2013, Nicaragua in 2014 and Mexico last year, Fiji becomes the first country outside Latin America to host this event. The deal will be a timely boost for the country after the recent devastation of Cyclone Winston, a storm which, rather ironically, sent amazing waves to all corners of the Pacific but wreaked havoc on Fiji itself.
The 2016 ISA World Stand Up Paddle and Paddleboard Championship will likely feature a very similar format to that of the 2015 Worlds, which were held in Sayulita, Mexico and won by a dominant Team USA.
One potential change could be women's representation, with many in the paddling community calling for equal gender participation on national teams — previously there has been one woman and two men in each discipline of the event. Gender equality would not only increase the level of competition, it would also fall in line with the ISA's ongoing quest to get stand up paddle racing into the Olympics, where equal participation is fairly standard.
Quoting from the official press release, President Aguerre had this to say about the agreement:
"We're delighted to make this historic announcement to take an ISA World Championship to Fiji for the first time ever. We can't wait to see our star athletes out here on the waves and waters of Fiji in November.

"SUP Surfing and Racing are growing exponentially both as competitive sports and as recreational activities. We're always looking to take our international competitions to new territories to help share our unique values and boost the popularity of the sport. The future of SUP is very bright with the 2019 Pan American Games and the 2017 World Beach Games on the horizon and we will continue to strive to achieve our ultimate goal of seeing SUP included in the Olympic Games."
The prospect of competing at a world class surf spot such as Cloudbreak will be a particularly exciting prospect for the paddlers. The ISA hasn't finalised the venues within Fiji yet, however they have suggested that "Cloudbreak or one of the other outer reefs is most likely." There's no word yet on where the racing could be held, but I'm quietly hoping we'll see some kind of inter-island downwind event for the distance race, while the short course event could easily be a surf race inside one of the iconic island lagoons.
Either way, one thing's for sure, this announcement is going to generate some serious buzz within the paddling community. So congratulations to the ISA team for securing this agreement, and to the paddlers: Start training for your national team qualifiers — the South Pacific awaits.