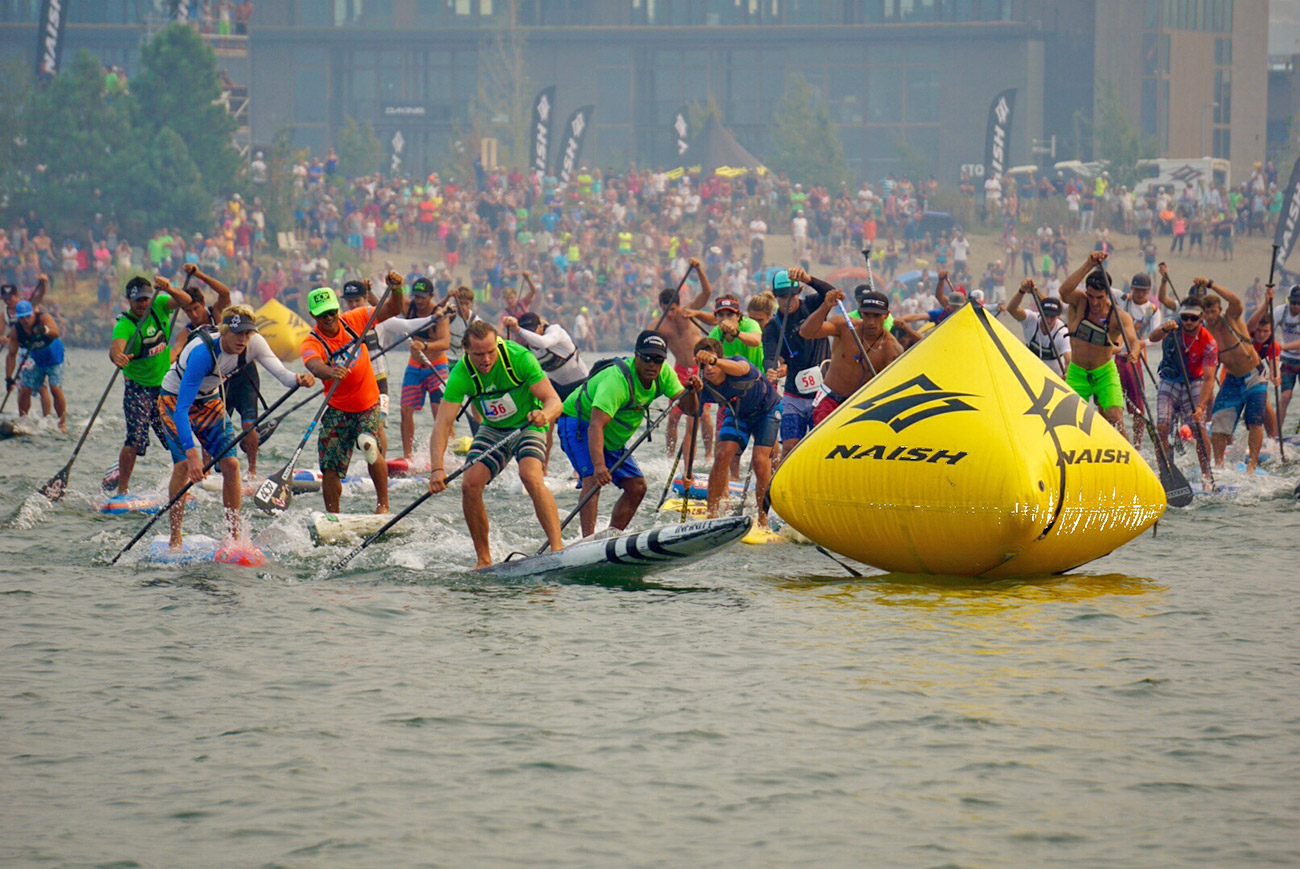 November 1, 2015
by Christopher Parker (@wheresbossman)
2016 Gorge Paddle Challenge Dates Announced
We've just gotten word of the dates for the 2016 Naish Columbia Gorge Paddle Challenge, one of the biggest and most beloved races on the international circuit.
The 2016 Gorge Paddle Challenge is happening on the weekend of August 20 & 21, it's usual late-summer time-slot.
N matter whether you're a Gorge veteran or you've never been, mark this on your calendar for next next year. It's not only a great race, it's a great holiday… The event is held in an amazing part of the world, and the host town of Hood River, Oregon is definitely one of the funnest stops on tour.
The 2015 GPC was one of the biggest races of the year, attracting a who's who of the elite paddling world alongside hundreds of weekend warriors. The men's distance race was the third most-competitive race of 2015 (according to our Race Index leaderboard), and the course-race the fourth-most. Only Carolina and the Pacific Paddle Games attracted a deeper pool of top international talent.
Danny Ching won the smoke-filled course race after a crazy sprint to the line with Travis Grant, while Titouan Puyo was another star performer. In the distance race, which was billed as a downwinder but proved to be the flattest of flat water races imaginable, Kelly Margetts was the hero, defeating an all-star field just days before his 43rd birthday.
In the women's, Annabel Anderson made it a clean sweep for second year in a row, matching the "Double Double" she completed at the BOP in 2012/2013.
Though it wasn't all positive news this year: The 2015 Gorge Paddle Challenge will be long remembered for the tragic death of Floridian paddler Andres Pombo, who drowned during a warm-up downwind run on the eve of the event. The accident hung heavy over the weekend and proceeded to ignite a debate about safety among the paddling community, which ultimately gave rise to the "Leashes Save Lives" movement.
But whether you head to the Gorge next year to experience the incredible "inland downwinder" or if you're just wishing to honour the memory of Andres (I'm sure most paddlers are planning to do both), the Gorge is an event you shouldn't miss.
In the meantime, check out this Rogue Recap to for a closer look at this year's event…