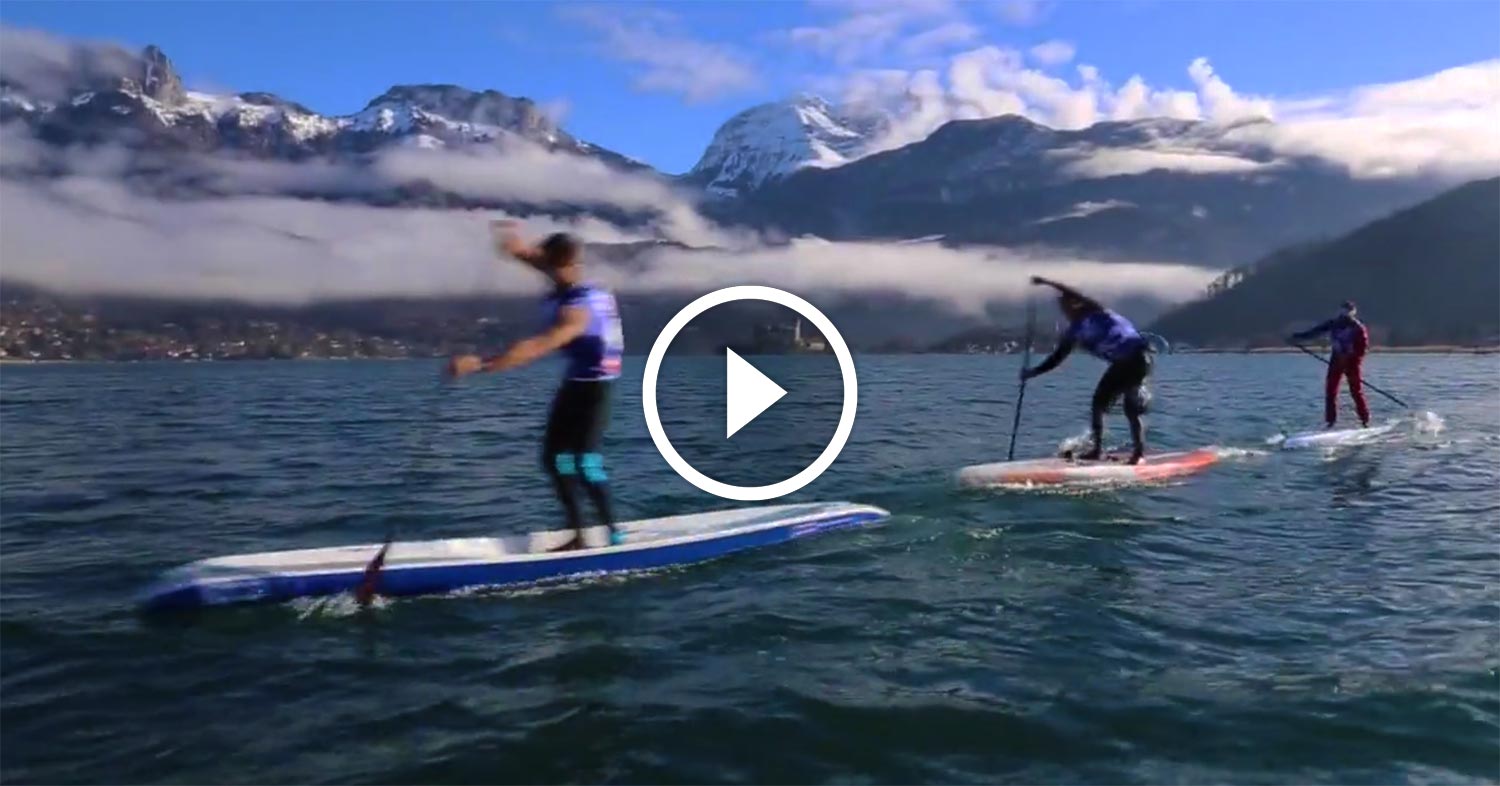 February 23, 2016
by Christopher Parker (@wheresbossman)
WATCH: Highlights from the Postcard-Worthy "GlaGla Race" up in the French Alps
Check out this great little highlights reel from the "GlaGla" race, which was held on the very picturesque Lake Annecy up in the French Alps.
For the non-Francophiles, the race footage starts around the 0:45 mark, with some sweeping aerial shots showing just how beautiful this part of the world really is.
There's also some cool footage of the course race starting around 4:30. Oh and how's that run leg at the 4:52 mark? Hectic.
It was a race of three almost the whole way in the men's distance event, with Martino Rogai from the Jimmy Lewis stable paddling clear at the end. JP Australia's Peter Weidert came home second, while NSP's Vincent Verhoeven rounded out the podium. Meanwhile, 2012 Lost Mills champion Sigrid Baumgartner saluted in the women's.
Fun little bit of trivia for ya: The term "GlaGla" is (or so I'm told) the sound your teeth make when they're chattering in the cold (if your teeth speak French, that is).
After you're done above, go check out our 2016 GlaGla Race recap for photos and results, then hit /videos for 400 more of the best stand up paddle videos from around the world.