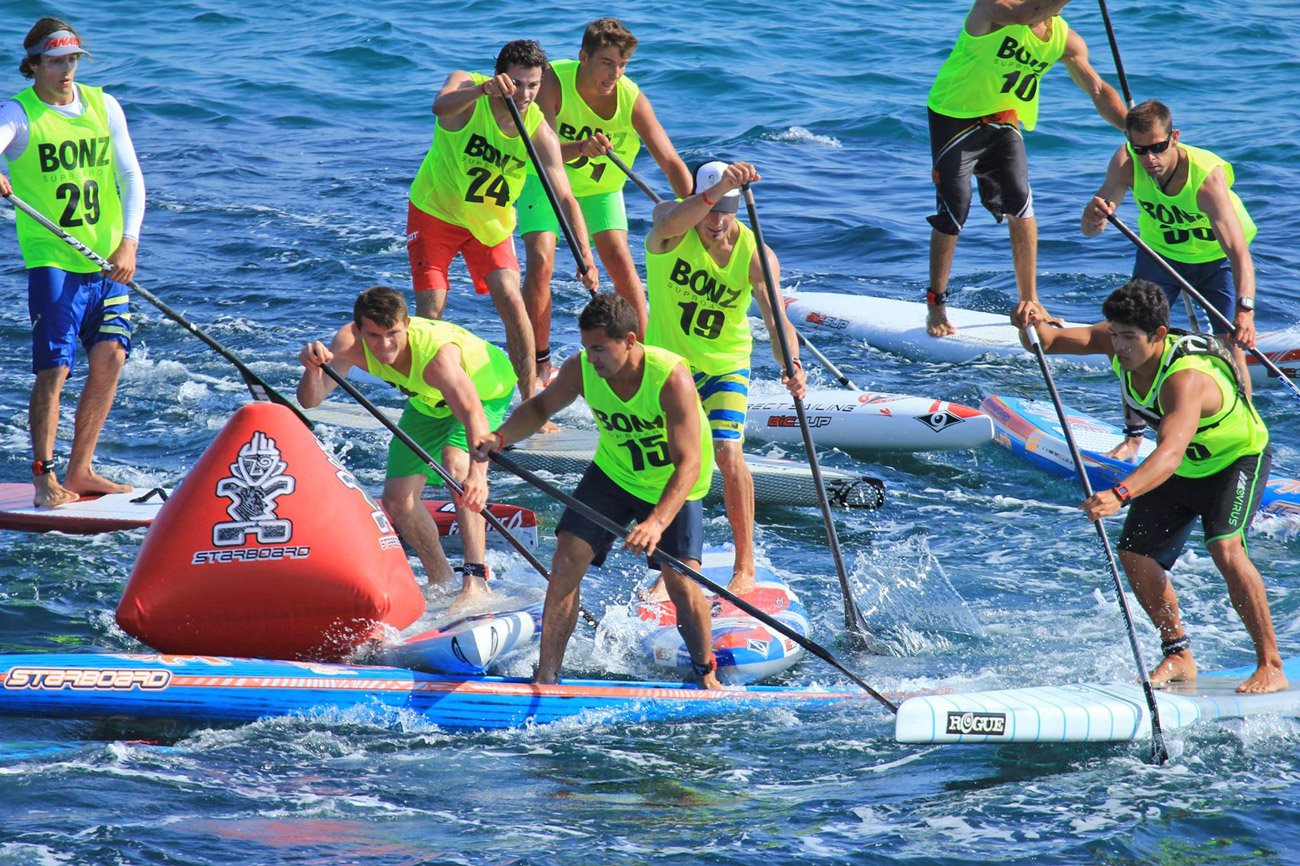 May 20, 2016
by Christopher Parker (@wheresbossman)
Watch the Big EuroTour Races LIVE with the "Starboard Live Stream" (Starting This Weekend in St. Maxime, France)
---
MONDAY UPDATE: Thanks for tuning in to the live feed on Saturday and Sunday. You can watch the full replay over on the St. Maxime results post.
We'll have another Starboard Live Stream running during the big Lost Mills showdown in Germany next Saturday (mobile internet coverage permitting…).
Make sure you're following SUP Racer on Facebook to catch all of our Facebook Live streams as they happen.
[notdevice]Countdown to the Lost Mills live stream…
[tminus t="2016-05-28 02:00:00″ style="hoth" omitweeks="true" /] [/notdevice]

---
Original post from Friday:
The European summer of SUP is about to start heating up, with the headline events of the EuroTour beginning this weekend in St. Maxime, France at the 7th Annual SUP Race Cup. And now, thanks to Starboard and the EuroTour media team, you can watch the whole thing live.
With dozens of the world's best hitting the iconic French Riviera for this classic race, we thought you might like a live window into the action on Saturday and Sunday. So to bring you a front row seat, SUP Racer has teamed up with Starboard – the presenting sponsor of the 2016 EuroTour – to bring you a 'Facebook Live' webcast stream all weekend.
In fact, we'll have the "Starboard Live Stream" running every weekend of the Big Three back-to-back EuroTour races: St. Maxime (May 21/22), the Lost Mills (May 28) and the Bilbao Paddle Challenge in the Basque Country of Spain on June 4/5.
Some of the biggest names that'll be fighting for victory in the EuroTour "Headline" events include: Connor Baxter, Titouan Puyo, Mo Freitas, Trevor Tunnington, Arthur Arutkin, Jake Jensen, Georges Cronsteadt, Michael Booth, Steeve Teihotaata, Rete Ebb, Vinnicius Martins, Kenny Kaneko, Beau O'Brian, Daniel Hasulyo, Bruno Hasulyo, Eric Terrien, Leonard Nika, Martin Letourneur, Arthur Daniel, Paolo Marconi, Sonni Hönscheid, Fiona Wylde, Manca Notar, Olivia Piana, Lexi Alston, April Zilg, Celine Guesdon, Susak Molinero and plenty of dark horse contenders from right across Europe.
With that level of talent, the next few weeks is guaranteed to have a big impact on the SUP Racer World Rankings.
It's not just all about the pros though — we've got paddlers from at least 31 different nations signed up so far, so it should be a great run of events.
---
EuroTour 2016: Starboard Live Stream
Week 3: The SUP Race Cup ★★★
St. Maxime, France, May 21/22
Saturday (course race): 3:30pm local time (9am Eastern U.S.)
Sunday (distance race): 10:30am local time (4:30am Eastern U.S.)
Week 4: The Lost Mills ★★★★
Brombachsee, Germany, May 27/28
Friday (time trials): 2pm local time (8am Eastern U.S.)
Saturday (distance race): 2pm local time (8am Eastern U.S.)
Week 5: Bilbao Paddle Challenge ★★★
Basque Country, Spain, June 4
Saturday (distance race): time TBA
---
The fun begins TOMORROW (Saturday May 21st) with the elite course race in St. Maxime. The live show should begin around 3:15pm French time on Saturday (race is set for 3:30pm), which is just after 6am Saturday in California (Pacific), 9am in Florida (Eastern), 10am in Brazil, 8pm in Thailand, 10pm in Japan, and 11pm Saturday night on the East Coast of Australia.
The Starboard Live Stream will be similar to the show we ran at the Carolina Cup, which was a Facebook Live session from out on the lead boat. Though fortunately, tomorrow's race here in St. Maxime is a "Beach Race" (course race), so the action should be really close and easy to follow.
The Starboard Live Stream will come complete with the awesome, interactive community Facebook comments that made the Carolina feed so much fun — you can request shout outs to your favourite paddlers and ask me for real time race updates while you're watching the action happen. It's pretty cool, so come join the party starting tomorrow just after 3:15pm local time.
The stream will be live on Facebook, not here on supracer.com, so make sure you're following 'SUP Racer' on Facebook to watch the action from the sands of the French Riviera as it happens.