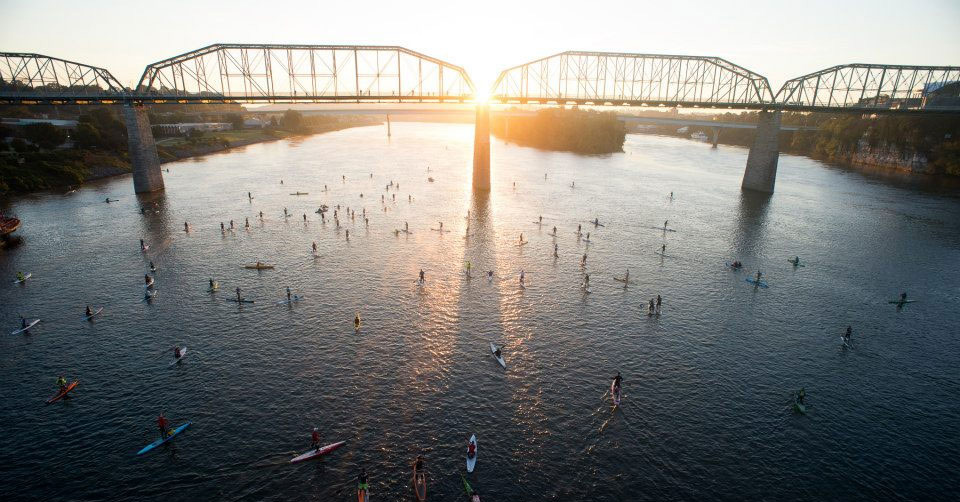 April 30, 2016
by Christopher Parker (@wheresbossman)
Heads Up: Registration for the 'Chattajack' Race Opens at Midnight Tonight (…and It Usually Sells Out Pretty Quick)
UPDATE: Sold out in less than 24 hours…
Just a friendly public service announcement: Registration for the 2016 Chattajack race, the grueling, 31 mile "Inland Molokai" voyage through the Tennessee River Gorge, opens at midnight tonight.
And you better be quick: Last year the rego sold out in just a few days, putting Chattajack in exclusive company alongside the likes of Molokai and the Paris Crossing — races that sell out soon after they open.
Check out these "44 Beautiful Images from the Chattajack Race" and you'll quickly see what the appeal of this race is.
Chattajack has built a great reputation over the past few years as an excellent event that offers paddlers a serious physical and mental challenge in a stunning location. Larry Cain won his second 14′ title last year after defeating Bart de Zwart and Mike Tavares.
Head on over to the official site to register in a few hours' time.
If you're unfamiliar with the Tennessee River Gorge, here's a very interesting look at the area:
And here's a great recap of the 2014 Chattajack race, which will surely get you fired up to compete this year: