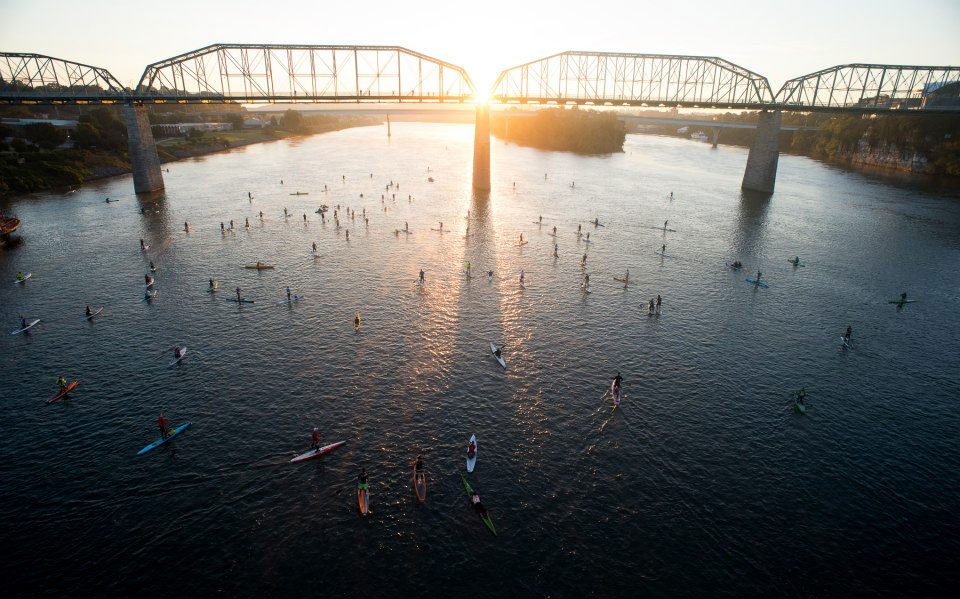 October 28, 2014
by Christopher Parker (@wheresbossman)
44 Beautiful Images From Chattajack (The 'Inland Molokai')
Check out these awesome images from the 2014 Chattajack 31 paddle race, which was held in Tennessee on the weekend.
The race, which I say we nickname the Inland Molokai due to the eerily similar/painful qualities it shares with Molokai-2-Oahu (there's both SUP and prone, the course is close to 32 miles, the winning times are around 5 hours, while this year there was no help from the current and even a Molokai-style headwind for the last two miles…), starts in Chattanooga and winds its way down the incredibly-scenic Tennessee River Gorge.
If you haven't already, you can catch up on the results from the 2014 Chattajack Race that we posted the other day (the ageless robot Larry Cain took line honours in five hours, while Karen Wilson was the fastest woman) and now you can enjoy some stunning photos of the event as well.
Thanks to Shawna Herring Photography for capturing the magic of Chattajack – we've embedded our pick of the bunch below but you can view the full gallery on Facebook (all 360 photos).
The Chattajack paddle race seems like an incredible event. The location is breathtaking while the paddlers, despite racing for 5-6 hours plus, all seem to love it: Chris Aguilar described it as 'special' while Larry Cain calls it a 'bucket list' race. Just look at the photos below and you'll get an idea of what they're talking about…
Enjoy.