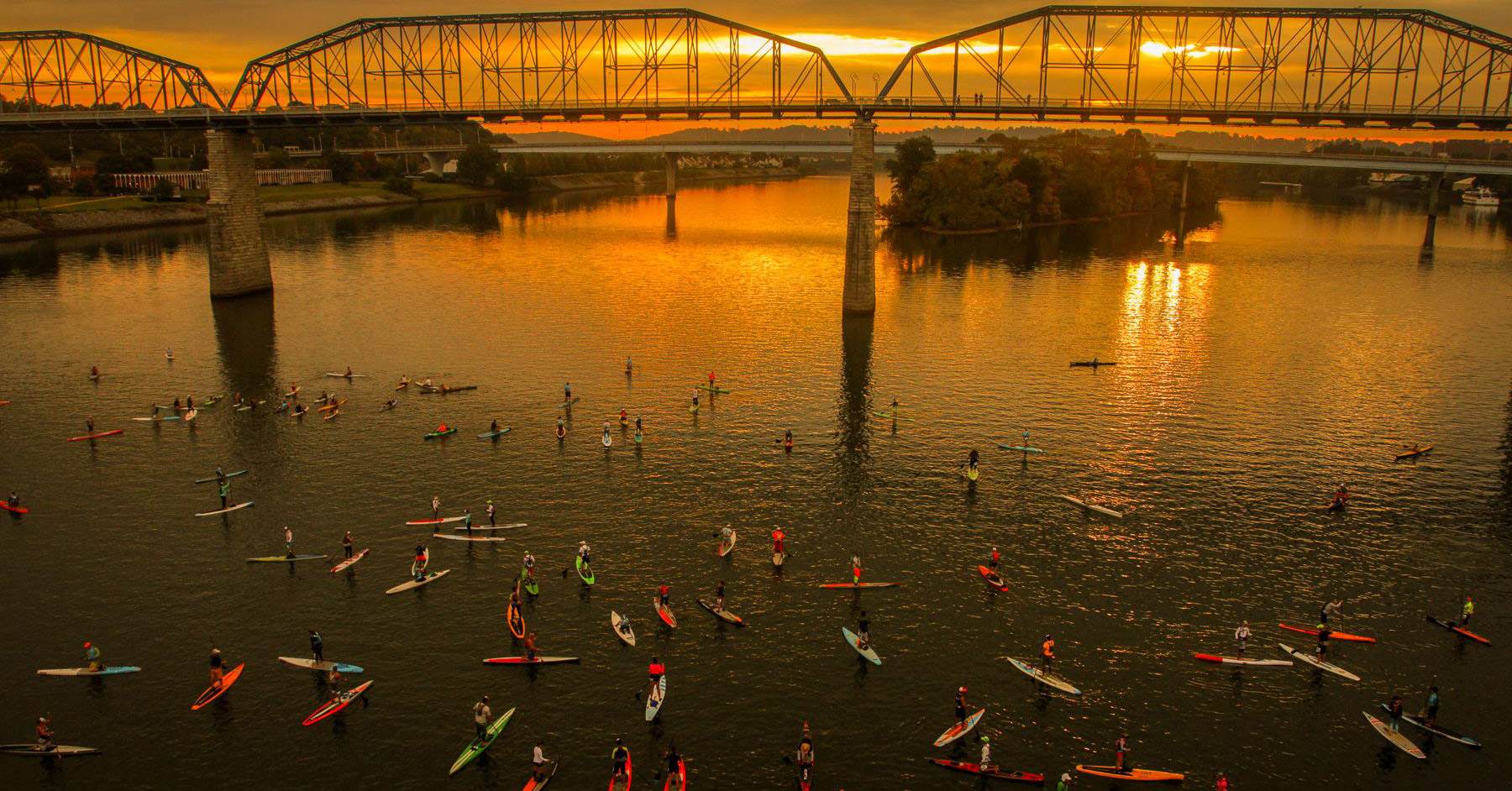 October 30, 2015
by Christopher Parker (@wheresbossman)
Chattjack Announces Dates for 2016 (Don't Miss Out This Time…)
Just days after the 2015 event wrapped up, the Chattajack paddleboard race has already announced its dates for next year.
For those not familiar with this crazy event, the ChattaJack is a 31 mile race journey of epic proportions through the beautiful Tennessee wilderness. But don't let the scenic imagery fool you: This race is brutal.
The course record for the main 14′ division, set by Larry Cain this year, is just a couple of minutes under 6 hours. It's long. It's tough. It's basically the Inland Molokai…
While it doesn't have the same name recognition as the majors, ChattaJack is actually one of the most popular races in America (and the world). All 300 entries sold out within two weeks earlier this year, months ahead of the actual race day.
I spoke with event founder and race director Ben Friberg this week and he told me that while they haven't decided exactly many starting spots there will be in 2016, it'll definitely be an increase on the 300 from this year. So next year the party will be even bigger, though given the fast rising popularity of this race, I wouldn't be surprised if it still sells out in record time.
So if you want to be on the start line in Chattanooga as the sun rises over the beautiful Tennessee River Gorge, here are the dates you need to know:
Entries for Chattajack 2016 open on Sunday May 1st, and race day will be Saturday, October 22nd.
This is definitely one to add to your bucket list…
MORE CHATTAJACK COVERAGE:
– 2015 Chattajack Race Results
– Bart de Zwart's Chattajack Adventure
In case you need some extra motivation to enter, this awesome clip from last year's race should do the trick:
[notdevice] [/notdevice]