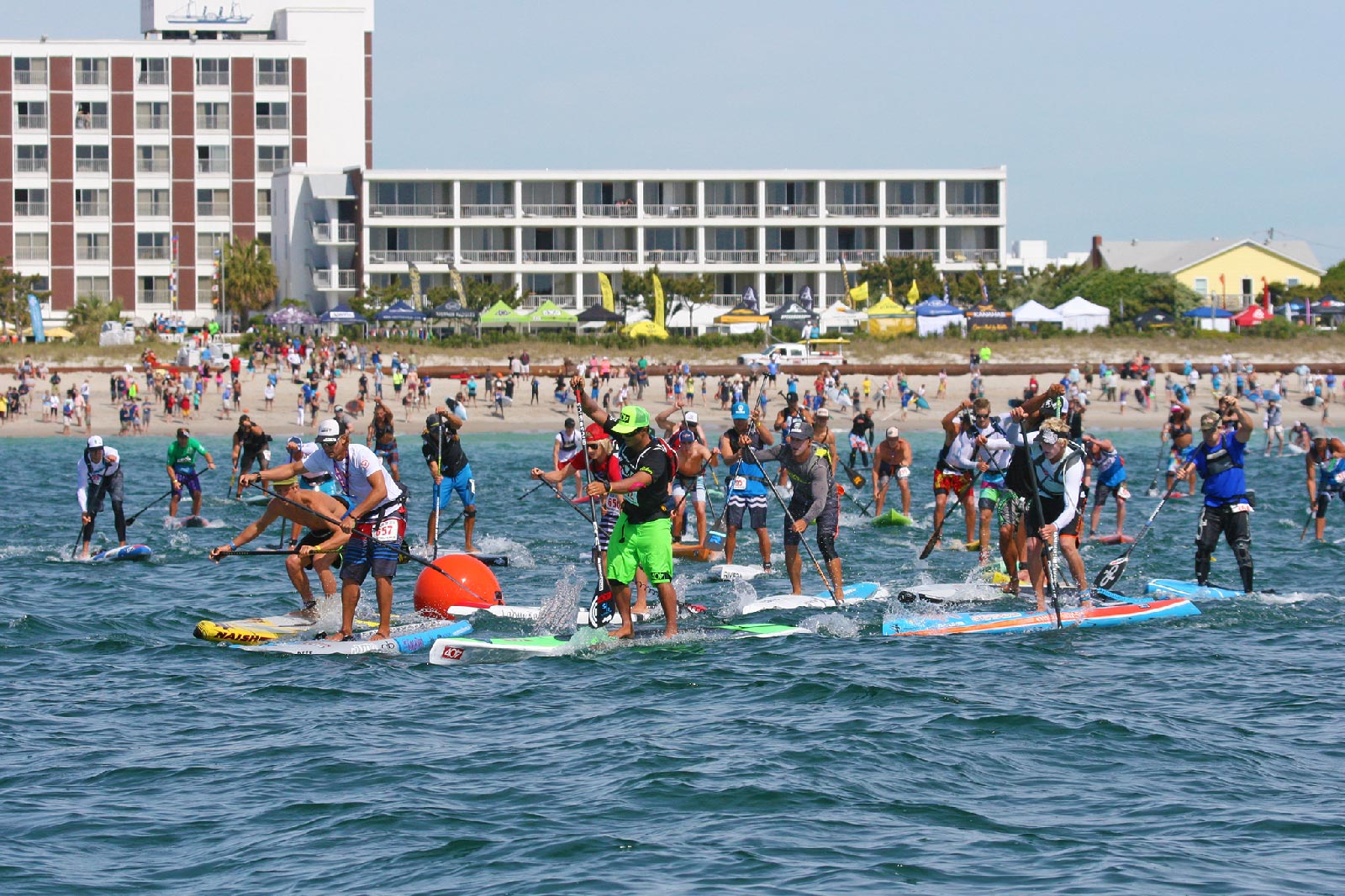 April 13, 2016
by Christopher Parker (@wheresbossman)
The Carolina Cup: 10 Days Til the First Major Race of the Season
The countdown is on. In just 10 days' time, the majority of the world's best paddlers, along with hundreds of weekend warriors, beginners, industry insiders, media folk, and fans of the sport in general, will descend on the sleepy hollow of Wrightsville Beach, North Carolina, for the 2016 Carolina Cup.
Over the years, the Carolina Cup has grown from a regional contest into one of the world's largest, most competitive and most significant stand up paddle events. But it's about so much more than just the racing…
From the clinics to the demos to the film screenings to the after parties, the Carolina Cup is an absolute festival of stand up paddling; Now in its sixth year, the Carolina Cup has become true celebration of the sport.
Officially known as the West Marine Carolina Cup presented by Surftech, this is the event that signals the beginning of the international race season — following Carolina is six straight months of almost back to back international races across the globe.
But despite the dozens of other great stand up paddle events around the world, the Carolina Cup stands tall as one of the few genuine "majors" in the sport, attracting one of the most elite fields of athletes to do battle on the infamous Graveyard course (indeed, the elite race will have a big impact on the SUP Racer World Rankings).
So who will claim the first major race of the season? Will Travis Grant and Annabel Anderson go back to back (or back to back to back to back, in the case of Annabel)? Will Danny Ching reclaim his crown? Will one of the new wave of exciting young athletes stand up (pun intended) and announce themselves?
We'll find out in just 10 days' time.
In the meantime, SUP Racer will have daily coverage of the Carolina Cup, including previews, predictions and interviews with the pros, before capping it off with live updates and results on race day, April 23rd.
The countdown has begun…
[device]Find more info about (and register for) the 2016 Carolina Cup on the official site and Facebook page
[/device][notdevice] [tminus t="2016-04-23 04:00:00″ style="hoth" omitweeks="true" /]



[/notdevice][device][fbvideo link="https://www.facebook.com/goSUPracer/videos/984201818330536/" width="450″ height="253″ onlyvideo="1″][/device]
[notdevice]Find more info about (and register for) the 2016 Carolina Cup on the official site and Facebook page[/notdevice]