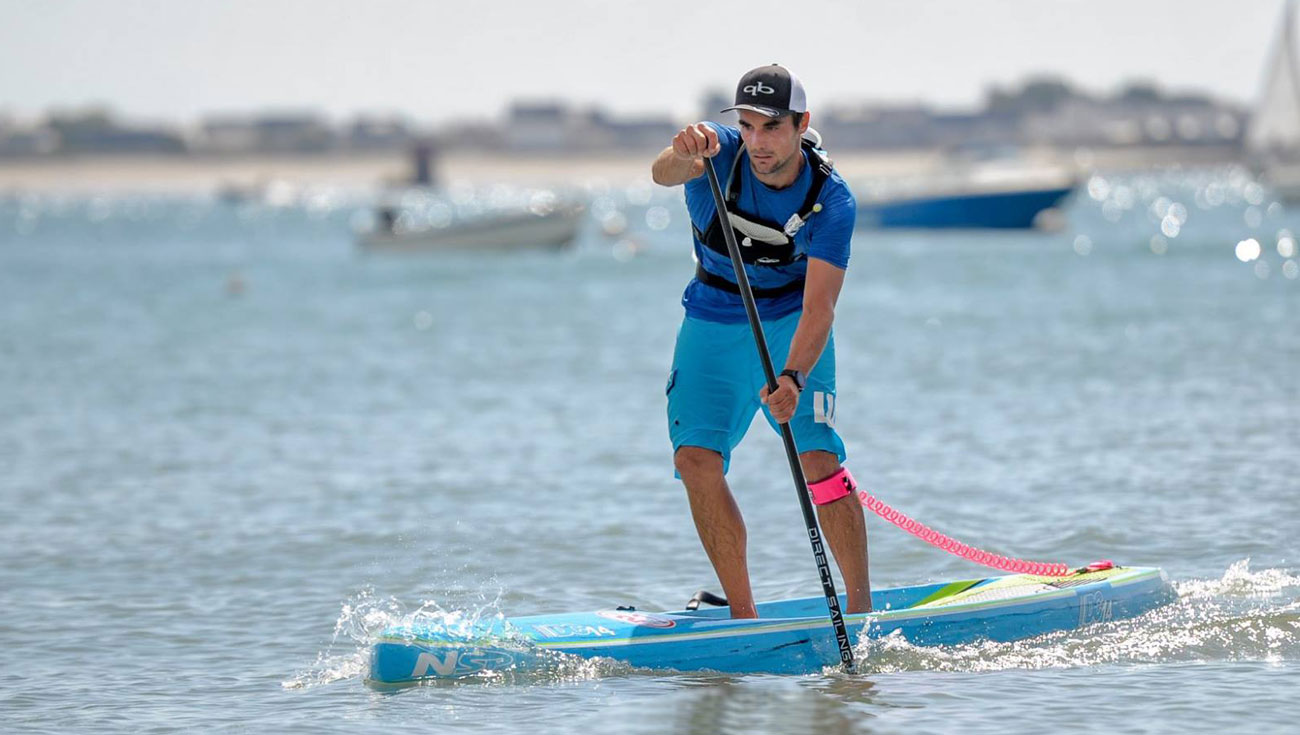 October 21, 2015
by Christopher Parker (@wheresbossman)
Battle of the Brands Gets a Slight Bump (and Travis Grant Gets a Team Mate)
There's been a slight bump to Battle of the Brands Leaderboard following the World Series Finals @ Turtle Bay on the weekend. This year's event didn't attract as many top names as the Pacific Paddle Games a week earlier, so there has only been minimal movement on the leaderboards today.
After a smaller than expected turnout, this year's World Series Finals @ Turtle Bay scored 30.5% on our Race Index. That's a fall from the 45.0% it scored in 2014, which meant there were approximately 50% less points on offer for the athletes this time around.
Because of this, paddlers that did well at Turtle Bay in 2014, including Kai Lenny, Mo Freitas and Jake Jensen, all saw their points slide this week. Kai Lenny actually backed up his victory from 12 months ago with another win on the weekend, yet because of the Race Index differential his overall points tally still dropped -14.50. Mo decided to skip Turtle Bay completely this year, which saw him drop all of his points from 2014.
Jake was perhaps the worst hit; after a bit of a horror run this year, he has now finally slipped outside of the world's top 10. Taking his place is Fanatic team mate Arthur Arutkin, who gets a free ride up the rankings despite being another World Series regular who decided to skip the final event of the year.
With the World Rankings unlikely to change a great deal between now and the end of December, with only the mid-level Paris Crossing and King of the Cut (and perhaps The Doctor too) likely to count for points, it looks like Jake will be locked out of the top 10 until next year. That's a fall from grace for the guy who was ranked #4 in the world back in January.
With his slide down the rankings, Jake also loses the captaincy of Team Fanatic to Arthur, as the top ranked paddler on each team is informally known as the "captain" (this is just our informal nickname… for the record; we refer to second-best on each team as the "vice-captain" while we're still thinking of a good name for the third and fourth placed team members. Water boy? Bench warmer?)
As for the Battle of the Brands team lineups (where the top four athletes on the individual world rankings from each brand are grouped together in a virtual team relay), there has only been a slight movement up and down the leaderboard. No positions inside the top 10 changed, but the likes of Naish and Starboard did slide a little following the lower-than-expected Race Index score for Turtle Bay.
One notable jumper was NSP, with Travis Grant regaining the team mate he lost last week. Following the PPGs, Vincent Verhoeven dropped to #101 in the world, which saw him kicked off NSP's virtual team relay and left Travis running solo. But with a few paddlers disappearing into the abyss following Turtle Bay, Vincent got a free ride back into the top 100. Just. The Frenchman now sits 100th on the world rankings, which means his points are once again counted for Team NSP.
Another interesting point is that Team Riviera is the only top 10 brand that has three women in their squad (11th placed Hobie claims a similar distinction).
There aren't too many rules in Battle of the Brands, but one clear point is that each team must have at least one guy and at least one girl. This was done to encourage teams to get more women on their race programs (lack of pro women is a big problem in our sport right now).
We all know SUP racing is a male-dominated sport, so it's no surprise to see that most brands maxing out the rule and only having one female in their four-person team. Infinity and SIC, each with two women, are the only other top 10 brands with more than one, but kudos to Riviera (and Hobie) for maxing out their spots.
Riviera would actually have even more points if they didn't have to have at least one guy on their team. Their sole male rider, Chance Fielder, is actually their fifth best performing team rider from the past 12 months; their top four are all women.
(Note: Brands don't actually "choose" who is in their team for the Battle of the Brands Leaderboard, it's determined purely by which athletes have the most points on the World Rankings Top 100 and Top 50 Leaderboards.)
So anyway that's the latest Battle of the Brands Leaderboard. With no more big international races left this season, there will only be minimal changes before the start of next season. The Paris Crossing and King of the Cut, both on the same weekend in early December, should both score in the 20.0% region, but that won't be enough to have any serious impact on the World Rankings of Battle of the Brands Leaderboards.
Until then, here are the latest standings…